Students trade textbooks for touchdowns at Super Bowl party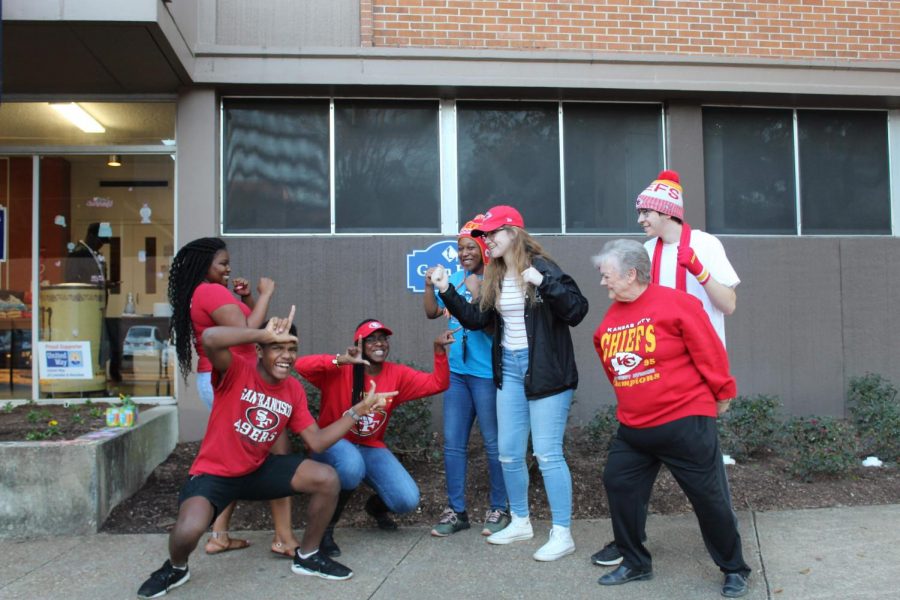 While nearly 100,000 people gathered in Miami Garden's Hard Rock Stadium for the 54th Super Bowl, MSMS students and staff gathered in Goen Hall's first floor lobby for a Super Bowl watch party. The atmosphere was pleasant as students streamed in, filled their plates, and took their seats in the minutes before the game began. 
Decked in 49ers gear, Goen Hall director and party organizer LaToya Bledsoe cheered on her team with gusto. 
"I wanted to host something for the student body. What's more exciting than the Super Bowl? From the commercials to the half time show and game itself, it was a wonderful time," Bledsoe said. "To see many students participate and root for their favorite team was exciting to watch. I was even more excited that my favorite team was in the Super Bowl and to see one of our students represent his team just as well as I. I truly appreciate Aiden Leise for his sportsmanship even when I lost. He said, 'Ms. LaToya are you okay?' He was a trooper!"
The night proceeded with an excitement that was palpable. The first three quarters left students on the edge of their seats, though by late in the fourth quarter it was obvious who would be taking home the trophy. Wins and losses aside, students in attendance appeared to be in high spirits throughout the entire evening, if the unanimous recitation of the "Jake from State Farm" commercial and belting of Shakira's "Hips Don't Lie" and "Waka Waka" during the half-time performance are any indication. 
Senior and 49ers fan Tiwaniya Tyler enjoyed the festivities. 
"Though I'm not an expert at football, cheering for the 49ers was a fun experience because I got to bond with Ms.LaToya and my classmates," Tyler said. "The atmosphere was very cheerful and everyone was engaged in the game and the halftime show."
When the clock ran out and the Chiefs had officially won the game with a final score of 31-20, there was triumph and heartbreak alike, but the atmosphere remained positive. 
"I appreciate my student committee for assisting me in preparation," said Bledsoe. "I truly enjoyed hosting it and look forward to hosting more events for the student body."
From beginning to end, the party was a good time for everyone in attendance from die-hard Chiefs fans, devoted members of the Niner Nation, and those who shouted 'home-run!' when either team made a touchdown because they didn't know what was happening. 
Senior Faith Brown summed up nicely the thoughts of most students in attendance. 
"It was a wonderful experience. I got to hang out with my friends as well as learn the game of football. I hate that this is my last year to do this with these wonderful people. 10/10 would do this again. Sorry Ms. Latoya, but Go Chiefs."
About the Writer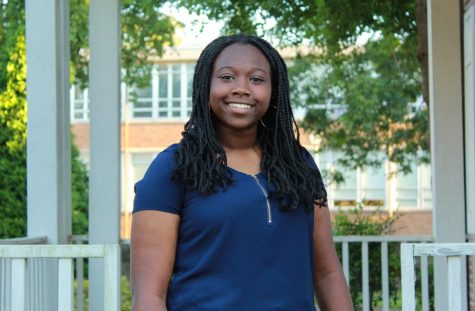 Violet Jira, Opinion Editor
Violet Jira of Cleveland, MS is this year's Opinion Editor. She is a senior at the Mississippi School for Mathematics and Science who enjoys reading, writing,...