MSMS hosts annual Middle School Science Bowl
Middle school students from all across Mississippi arrived on campus for this year's Mississippi Regional Middle School Science Bowl last Saturday, Feb. 1.
The first round of the competition kicked off with the Round Robin portion, which would be followed by the Elimination portion. In each round, two teams competed head to head, answering questions that spanned across a variety of topics. From toss-ups to bonus questions, each team quickly earned points in hopes of advancing to the next round and claiming the first-place title.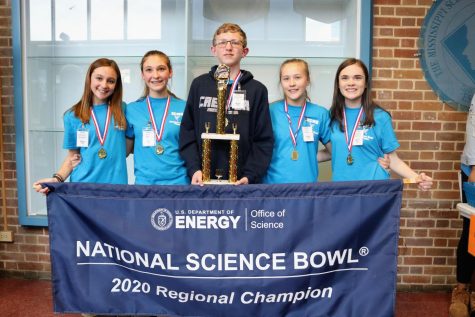 Tending to the eager participants, many MSMS students volunteered at the competition. They served as scorekeepers, timekeepers and runners. Several MSMS alumni also helped out that Saturday morning by working as moderators. One student, junior Nina Vo, volunteered as a timekeeper and enjoyed meeting and working with the alumni. 
"Volunteering for science bowl was fun because the volunteers ranged from current students to alumni and professors, so it was cool to talk to everyone and their experience at MSMS," Vo said. "Seeing the middle schoolers compete was kind of nostalgic since I did science bowl in middle school at MSMS too. Like if they blurted out an answer, I would remember the time that I blurted. They were overall entertaining, especially between the rounds when they would make jokes to each other. For a lot of them, in my room at least, it was their first time, and it was surprising to see how well they handled their nerves."
Following the elimination rounds, the semi-finals were held, which consisted of four teams: East Central Team 1 versus Germantown Team 1, and Ocean Springs Team 1 versus Germantown Team 2. In the end, East Central Team 1 and Ocean Springs Team 1 won their respective rounds. Students, participants and spectators then gathered in the Hooper Auditorium to witness the two teams compete in the finals. After a series of intense questions, East Central rose victorious, finishing with a score of 48-34.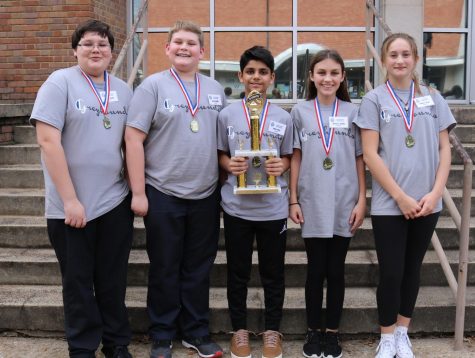 One member of the winning East Central team, Jolee Guy, was excited for the future of her team.
"Our team has been studying since last year to get here. We really worked, and I think we did amazing today," Guy said. "I just think that the competition that pushes us and each other [towards] getting better is just [what] keeps us going and trying to win, and it's just great learning with all these people." 
Alongside a few other MSMS teachers, Dr. Bill Odom aided in hosting the event. He agreed that the East Central Middle School team will do well at the national competition. 
"[East Central] will because they intend on practicing and continuing to practice," Odom said. "The competition there [at nationals] is challenging, but I think they will be able to rise to the occasion."
The East Central Middle School team will represent Mississippi in the National Science Bowl Competition in Washington, D.C. this coming April.