'The Turning' didn't "turn" out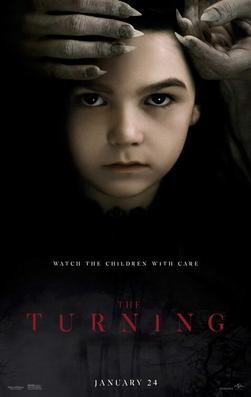 Everywhere we "turned" there was an ad on YouTube or Snapchat. Based on the trailer, it seemed like it had a lot of potential to be a quality horror movie. "The Turning" had so much hype, but it ended with too many lows.
It was the first scary movie we wanted to see in theaters with our friend, which is saying something, considering we couldn't get past the trailer without chills running down our spines. We were filled with excitement as we stepped into the theater with our snuck-in snacks and drinks. Since the movie had only been out for about a week, we expected a higher turnout, but the shocked looks on our faces when we saw the empty theater told the story. It was an immediate sign that the movie probably wasn't going to be very good, but we still kept our hopes up.
We settled in and snuggled in tight, prepared to hide behind the cracks of our hands. There was the typical "don't go down that hallway" scene and sinister dolls on the shelves, and we found ourselves whimpering and quietly screaming. Later on, however, we became less entertained and more sleepy than scared.
The film, directed by Floria Sigismondi, is based on the psychological horror novel "The Turn of the Screw" by Henry James. Mackenzie Davis plays Kate Mandell, a former teacher who takes a job as a live-in nanny. The two children, Miles played by Finn Wolfhard and Flora Played by Brooklyn Prince, are iconically noted as "thoroughbreds." They lost their parents and were left to the care of Mrs. Grose. When Kate arrived at the spooky looking mansion, she had found the perfect job, or so she thought.
As Kate tries to navigate her new life, she starts having mysterious dreams and sees a man in the shadows. On top of that, Miles' cynical behavior becomes worse as the movie progresses. He taunts Kate by not following her direct orders and randomly showing up in her room while she's asleep, even when the door is locked. If we were Kate, we would've yeeted out of that mansion, but she had made a promise to Flora to never leave.
Kate continues to see the strange man in the shadows, while a new figure appears in her bathroom mirror. Things become more intense as Kate starts putting the pieces together of how the man in the shadows and the figure in the mirror are connected. The plot seems like it's going somewhere, but it ends up leading us down a rabbit hole. The ending of the movie is left unexplained, and we left the theater dazed and confused.
Disappointed is an understatement of how we felt after the movie ended. It was sad to see Wolfhard's good acting skills in such a terrible movie. We would highly recommend that you not waste your money to see this movie in theaters and learn the lesson we did, which was read the reviews. Whether you end up deciding to see it or not, we hope things "turn" out.
About the Writers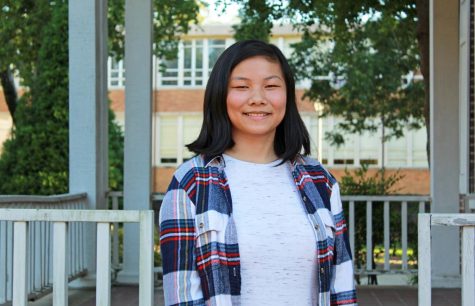 Catherine Boltz, Copy Editor
Catherine Boltz is from Louin, MS, a part of the Class of 2020, and serves as a Copy Editor. Aside from The Vision, she enjoys participating in math outreach....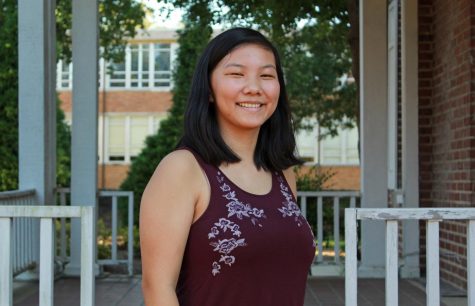 Caroline Boltz, Copy Editor
Caroline Boltz, a member of the Class of 2020, is from a small town, Louin, MS. This year she is serving as a Copy Editor. When she's not buried in homework,...