'Crazy In Love' with Beyonce's new clothing line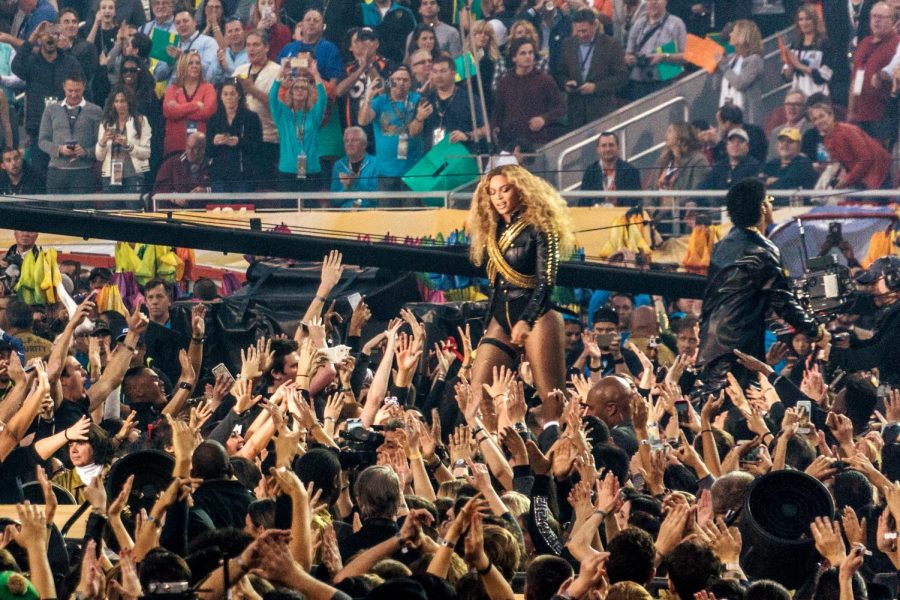 Talle Wilson, Guest Contributor
January 30, 2020
Queen Bey, Yonce, Mrs. Carter. Whatever you choose to call her, we all know her for her show-stopping and breathtaking performances on stage. The 23-time Grammy winner, Beyoncé Knowles-Carter stepped onto the scene in the early '90s with her then girl group Destiny's Child before moving into her solo career. Since then, Mrs. Carter has continued to break records and push her own artistic boundaries. Recently, the singer and performer has captured fans' attention in a new way, her recent branch into athleisure wear.
Ivy Park, the athleisure brand was founded by the singer with its original retail partner being Topshop, initially launched in the spring of 2016. The line proved to be a great success for the singer, but it was mainly known and worn by dedicated fans of Beyoncé. In 2018, however, Phillip Green, chairman of Topshop, was accused of sexual assault. After months of silence on the issue from the singer and actress, she announced that she and Ivy Park had found a new partner, Adidas. Now, Beyoncé owns the brand outright, making her one of the youngest women, and the only black woman to exercise sole ownership of an athleisure brand. This is not only inspiring, but it is also something to be proud of knowing that Beyoncé is a woman who understands the importance of being a role model to women like myself. 
Beyoncé announced her partnership in a series of six teaser Instagram posts in December, which had fans going on a frenzy trying to figure out exactly what the singer was up to. With the creation and re-launch of Ivy Park, the singer aimed to create pieces that would allow people to feel confident while exercising, running errands and even going on the casual trip to your local Target. The artist revealed that the collection was set to drop on Jan. 18 on various shopping sites and in stores. Before its official release, Beyoncé sent some of her favorite celebrities the entire collection, fit to each person individually, which came delivered in an orange, closet like box. These celebrities ranged from Zendaya, Ellen DeGeneres, Reese Witherspoon, Laverne Cox, Hailey Bieber and Cardi B. The collection featured gender-neutral styles ranging from joggers, tennis shoes, hoodies and even backless caps for those of us with big hair. The prices of the collection ranged from $25 accessories to $250 for full sets and sizes available from XS to XL. Since it is the one and only Beyoncé, the collection is not like any other athleisure line. Some of the pieces included an asymmetric dress, cargo skirts and detachable jackets.
Due to Beyoncé's large sphere of influence, the pre-launch sold out, as expected, in only six minutes. As an avid member of the BeyHive (Beyoncé's fanbase), I grabbed a few of the pieces for myself before the line completely sold out everywhere. I cannot say that I was surprised by how stunning and well crafted each piece was. Some of the things I was able to buy included the backless cap, cycling shorts and the tee with the classic Ivy Park and Adidas three stripes logo. The clothing to me did exactly what the artist had hoped, it made me feel great and look great while wearing them. This athleisure line was meant to inspire confidence and celebrate individuality, what more to expect from the Queen?
Although the collection is now sold out, don't fret fellow BeyHive members; both Beyoncé and Adidas have confirmed that their partnership will continue with another collaborative line from the artist.