A Tale of Two Oxfords: Arielle Hudson Named Rhodes Scholar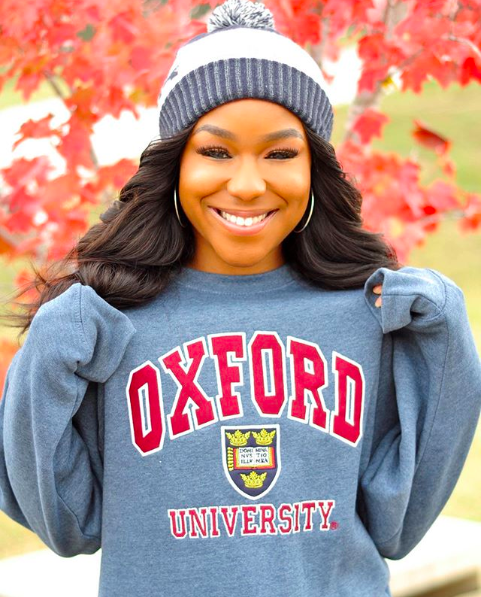 Out of the 32 Rhodes scholars selected this year, Arielle Hudson (MSMS class of 2016) made history by being the first African-American female to earn the honor at The University of Mississippi.  
The Rhodes Scholarship program was created in 1902 to allow people with potential for leadership to attend the University of Oxford, in the United Kingdom. The scholarship provides full financial support to pursue degree(s) at the renowned University. Hudson will be earning dual master's degrees in comparative social policy and comparative international education. 
Hailing from Tunica, Mississippi, Hudson became a Rhodes Scholar on November 23, 2019. Hudson graduated from MSMS in 2016 and now attends the University of Mississippi where she is majoring in secondary English education, which combines her two passions: English and education. She has served as an English teacher and tutor through several programs and has created her own literacy initiative, called Literacy L.I.G.H.T.S., meaning Literacy Lets Individuals Gain Height to Success, to combat illiteracy in Mississippi. Hudson is the president of the Black Student Union and a senator in the Associated Student Body Government where she co-authored a resolution to remove a Confederate statue from campus.
Hudson applied to MSMS to get "a more well-rounded education that would challenge [her] to think outside of the box while also allowing [her] to learn as much as [she] could." Her time at MSMS challenged her and gave her access to resources that she never would have had in her hometown. At MSMS, Hudson gained long-lasting friendships and opportunities that she believes she wouldn't have had in a different environment. 
At Ole Miss, Hudson transitioned into college life despite her original dream of going to the University of California-Berkeley. Her mother earned her bachelor's and master's degrees in education from Ole Miss and Hudson was awarded several scholarships, including a full scholarship from the Mississippi Excellence in Teaching Program, which pushed her to follow in her mother's footsteps. 
Hudson has always wanted to study in another country; however, she didn't initially see the Rhodes Scholarship as a realistic opportunity. That changed after one of her close friends became a finalist last year. He, and other mentors, pushed Hudson to apply and see herself as deserving of such an award.
The Rhodes Scholar scholarship will allow Hudson to work towards her dream as a civil rights attorney and an education policymaker, completing her postgraduate education at the University of Oxford. 
"It's a wonderful and rare opportunity, especially for a small-town Mississippi girl, so I am excited to see where it leads me over the next few years and the rest of my life after completing my degree at Oxford," says Hudson.
After Oxford, Hudson plans on coming back to Mississippi. 
"Mississippi will always hold a special place in my heart no matter where I am located. However, I want to come back to Mississippi because of the brain drain. There are so many of us losing hope and leaving the state without realizing the negative impact that we're also making by doing so. If we all leave and never come back, then what would be left of Mississippi? Who will be left to truly work to change it for the better? I believe in Mississippi, and I care about the people who live here. I want to make Mississippi a better place to live for all people."