Juniors welcome grand-seniors with Senior Tribute 2020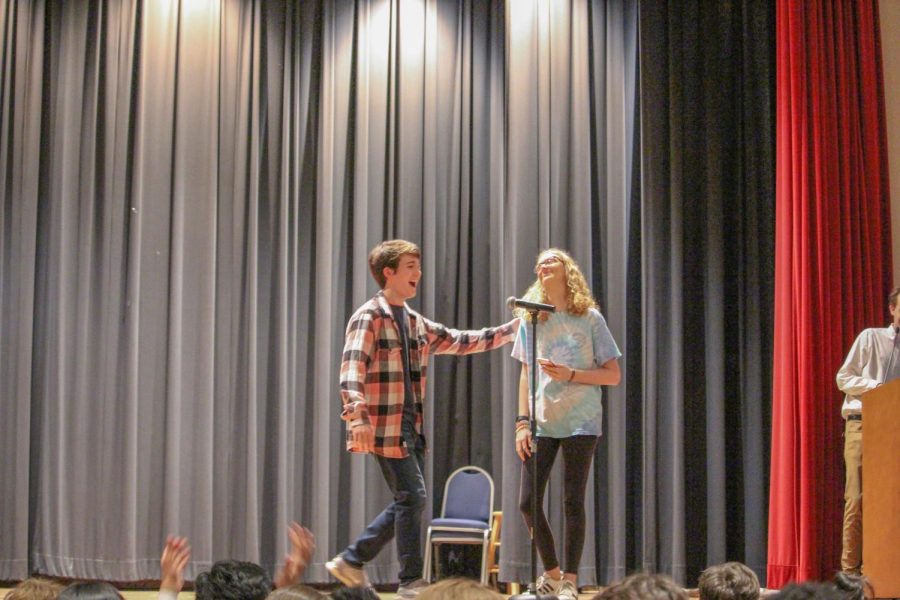 Lights, camera, action! "If I were a senior, a senior I would be. If I were a senior, I would be…"
Last Saturday, Jan. 11, juniors took the stage to portray their grand-seniors in a memorable Senior Tribute. The MSMS class of 2019 filled Nissan Auditorium with excitement and laughter as they witnessed their beloved MSMS memories being displayed on stage.
"
Lights, camera, action! "If I were a senior, a senior I would be. If I were a senior, I would be…" "
As students returned to MSMS from winter break, talk about senior tribute buzzed throughout the halls of Hooper. Juniors found out which grand-senior they would be playing, and seniors discussed their thoughts on how hard the class of 2019 would be roasted. For the Student Government Alumni Affairs Secretaries–Aja Ceesay, Rachel Zheng, Davan Reece and Catherine Min–senior tribute was looming over their heads. Planning practices, writing scripts and assigning juniors their roles proved to be a stressful process for all four of them; however, when the day finally came, they were satisfied with the outcome.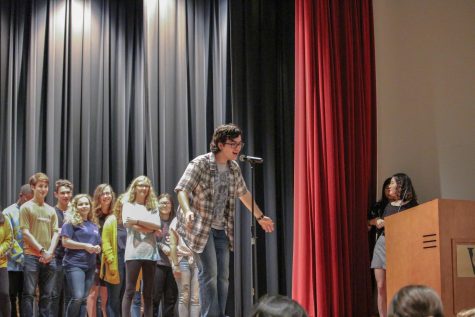 "I most definitely think that our hard work paid off," Ceesay said. "I was ecstatic to hear the laughs coming from the audience."
"Many of our seniors enjoyed it, and watching them laugh made us feel proud of the show we ended up putting on," Zheng said. "We thank all participants and appreciate them for volunteering in this tradition.
As people filed into Nissan, screams of happiness erupted from grand-seniors when they saw their beloved juniors, running to embrace them. Grand-senior, Kelsey Hollingsworth was glad to be back on campus and see her former classmates.
"I really missed my people and it was nice to catch up with them and see how everyone is doing at their new schools," Hollingsworth said.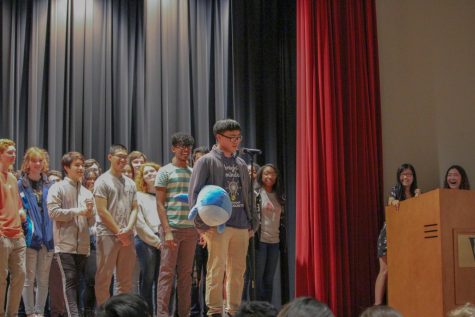 Juniors kicked off the night by introducing themselves as the grand-senior they were playing; some even played several different grand-seniors.
Next came the skits, which consisted of the Couple's Walk, finstas, That One Table, Asian Pod and Mushies. Each skit brought back memories and a mixture of reactions from the crowd.
The juniors had the hard part of quickly learning a little bit about the grand-seniors they played. Acting on stage with no context might have seemed frightening at first, but some juniors ended up having a fun time performing.
Junior Kate Hall, who played Arin Kelly, initially was uncomfortable with performing in front of strangers, but eventually found it enjoyable.
"Honestly, I was pretty nervous about it until we got started, but I really enjoyed being in senior tribute. I would gladly be a part of it again," Hall said. "I did not know really what to expect, but it was really fun. I really enjoyed making people laugh."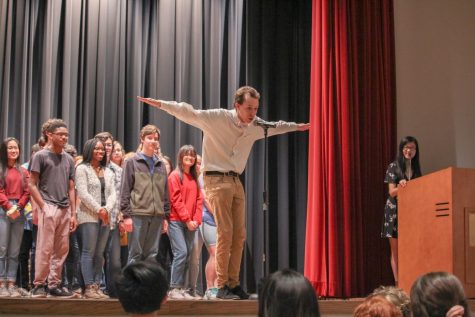 Other juniors, such as Katy Chen, had prior acting experience in musicals before coming to MSMS that helped to steady her nerves.
"The challenge of trying to act like [grand-seniors Sophia Garcia and Liz Huynh] based off of what our seniors knew about them made the whole experience pretty fun," Chen said. "Being on stage felt really nostalgic from when I was in musical theater and choir." 
As Senior Tribute 2020 came to a finish, the class of 2019 rushed to make last-minute plans with their friends before having to depart back to college. The night closed out with a dance in Shack Auditorium, and seniors shared bittersweet goodbyes with the class of 2019. The event is always a unique experience as one of the main MSMS traditions, and both seniors and juniors stepped up to pay tribute to classes gone before
About the Contributors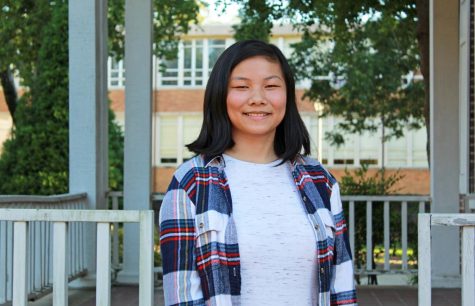 Catherine Boltz, Copy Editor
Catherine Boltz is from Louin, MS, a part of the Class of 2020, and serves as a Copy Editor. Aside from The Vision, she enjoys participating in math outreach....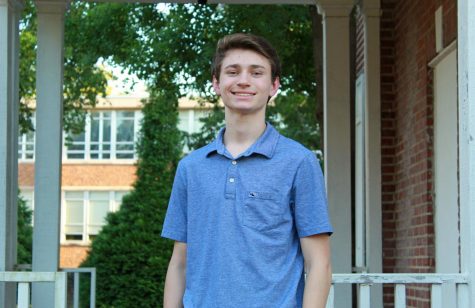 Boatner Calhoun, Sports Editor
Boatner Calhoun, a senior from Tupelo, MS,  is this year's Sports Editor. He has always had a passion for sports and is applying this passion to The Vision....