'Black Widow' trailer begins MCU's Phase 4
With the release of "Spider-man: Far From Home" came the end of Phase 3 of the Marvel Cinematic Universe (MCU), and as the release of "Black Widow" comes closer, a whole new storyline and compilation of movies known as Phase 4 is about to begin. 
It's a Marvel trend to keep at least one Marvel movie premiering in the box office at all times, so it's no surprise fans and movie goers alike were quick to comment on the "Black Widow" trailer considering it's been six months since the last MCU flick. Black Widow is a character that holds a lot of depth and gives the MCU a lot more backstory. Giving a solo movie to a character we've already seen many times should have happened sooner, but it's better late than never.
Spoilers ahead for "Avengers: Endgame" for the one person who hasn't seen it, but the movie will take place before her death in "Endgame." Instead of an origin story of the Black Widow, the movie will explore her backstory and her life after she betrayed the U.S. government for taking Captain America's side in "Civil War." An origin story would have been a safer option to go with, but I think allowing the movie's setting to be created this way gives the audience a more familiar story and setting to follow along with.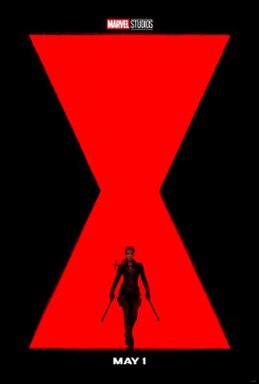 Unfortunately, Scarlett Johansson will reprise her role as Black Widow for the last time. Acting alongside her will be many new actors that will debut for the first time in the MCU. 
For any "Stranger Things" fanatics, you will be happy to hear that David Harbour, also known as Chief Hopper, will be appearing in his first MCU film as the Red Guardian. With two awards for his performance in "Stranger Things," his role in "Black Widow" will most certainly add something fresh to a character we haven't seen before in the MCU. 
Florence Pugh, famous for her roles in "Lady Macbeth" and "Little Women," will be starring in "Black Widow." While her character's identity is unknown, in the trailer Pugh and Johansson throw hands before Pugh's character calls Black Widow "sis." A secret family relative that was unknown from the start is a cliche of cliches in cinema. While it could be just a friendly greeting, Marvel resorting to a commonplace of cinema tropes seems to make the movie look like a cash grab rather than a story at all. 
In the trailer we can see a brief glimpse of Melina Vostakoff who is played by Rachel Weisz. Her character is hardly shown in the trailer, but her comic book portrays her as the supervillain Iron Maiden. Iron Maiden dawns a metal suit in the comics, so it will be interesting if the movie expands upon the costume. 
MCU films have a track record of portraying villains as forgettable and a one time use antagonist to never be mentioned again (besides Thanos). Taskmaster, a marksmen and trained vigilante, appears briefly within the trailer that acts as a foe to Black Widow. Considering past villains, Taskmaster could just be a flat character that only serves as a barrier for the heroes to overcome; however, because it takes place in the past, he or she could be a recurring villain with some actual depth.
There haven't been any Marvel films to flop at the box office or have been received poorly by fans so my expectations of the Black Widow film are still high. The trailer doesn't skip a beat with action and the CGI and effects put the viewer right into the conflict. The film seems like a perfect way to kick of Phase four of the MCU, let's just hope it can live up to its predecessors. "Black Widow" hits theaters May 1, 2020. Until then, the hype around "Black Widow" is still high, but will it set up the next phase or just be a repeat of the last one?