Students tear up the dance floor at Winter Formal
Students suited up and blessed Hogarth with their dancing skills at the annual Winter Formal dance put on by the PLUS parents last Saturday, Dec. 7. Despite not being able to escape from extreme temperatures, with almost freezing conditions outside and sauna-like conditions inside, the students were able to make the best of it and bust it down. With the "Roaring 20s" theme, the parents brought their game on and decorated most of the first and second floor of Hogarth with glittering streamers and ornate decorations. 
The Winter Formal Committee set up the dance and came up with the theme along with the PLUS parents. Madison Meeks, Junior Class President, explained some challenges that came with having to organize such a big event.
"I had to sort through tons of Minecraft, Star Wars, and K-Pop music. On the Winter formal nominations, Jack Standard managed to get nominated for every single category no matter what form got sent out," she said. "Also, we had to find the decorations last minute but the whole thing was an experience I would not trade."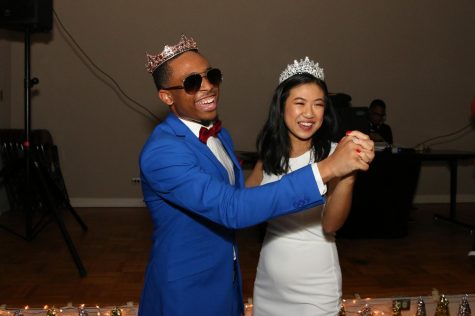 The hard work, however, did not go unnoticed. Junior Ember Langley showed her appreciation for how well the dance turned out.
"As I walked into Hogarth, I couldn't believe what was before my eyes: tables line with linen cloth, streamers fell from the banisters telling stories of the Roaring 1920s. A single tear fell from my eye when I saw all of the decorations and realized that I would make so many long-lasting memories with my friends here," Langley said.
After a few hours of dancing to music ranging from "Tunak Tunak Tun," the quintessential Indian dance track, to "Back That Thang Up" from Juvenile, Manny Fresh and Lil Wayne, it was time to crown the Winter Formal King, Queen, Prince and Princess. Juniors Zach Medlin and Gracie Rowland were announced Prince and Princess.
"It was super cool and very humbling," Medlin said. "I danced with Gina, Gracie and Cameron, and we were all flowing and vibing."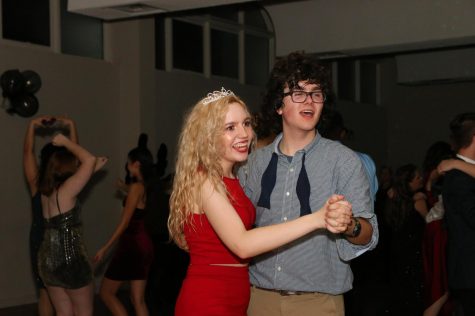 "I was shocked but so appreciative of this honor," Rowland said. "My fellow classmates are all wonderful people and I'm so glad to be able to know them."
Seniors Cameron Thomas and Gina Nguyen were announced as the King and Queen of the dance, this being their second crowning with Thomas getting crowned prince at last year's Prom and Nguyen getting crowned princess at last year's Winter Formal. One could say this was their coronation.
"It was all really exciting," Nguyen said. "Not gonna lie, the royalty's dance was so much more fun and less awkward this year. I'm definitely looking forward to prom–our last high school dance."
"I was a hot, sweaty bundle of joy when Ms. Alexander called my name," Thomas said. "It was honestly just another reminder that my time here at MSMS is rapidly coming to an end."
After the crowning, the students continued vibing and slowly diffused out to go to their next destinations. Some students returned to their dorms, while others continued to party through other means, eating out at restaurants or taking pictures. In the end, the Winter Formal was a night to remember. 
The next formal dance, Prom, is scheduled for April 25, 2020.
About the Contributor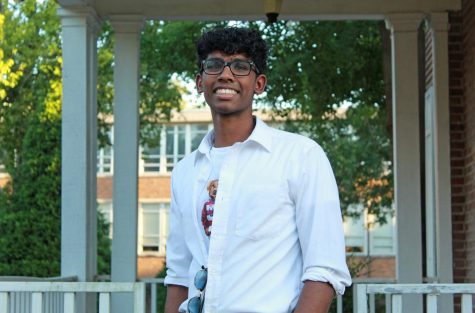 Tejus Kotikalapudi, Staff Writer
Tejus is a senior from Hattiesburg, Mississippi who hopes to study medicine in the future. Current past times include grinding on the tennis court, watching...