Soccer Co-Captain Taylor Willis makes a wave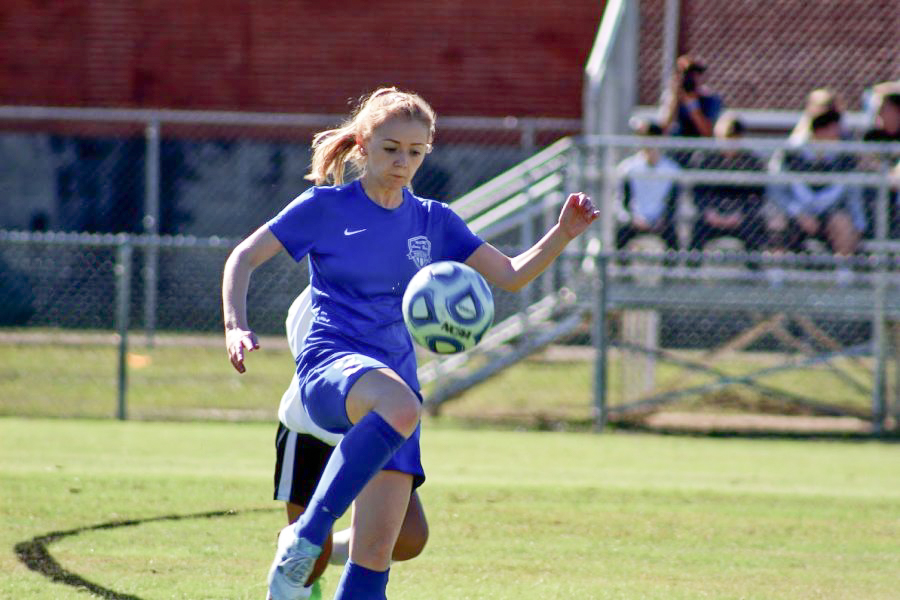 Taylor Willis, having come to MSMS from New Albany High School, is a driven, involved student and the co-captain of this year's Lady Waves soccer team.
Willis has spent most of her life playing soccer, starting when she was only four years old. However, in ninth grade, she left the soccer field to focus on playing tennis for New Albany. Coming to MSMS, Taylor was again able to enjoy that passion for soccer.
"Before attending MSMS, I played soccer for 12 years, and even with the difficult change in schools, a full academic schedule, and other extracurriculars, I wanted to continue this sport."
Though she always wants to win, Willis does not play with winning as the only goal in mind. Instead, she focuses on helping her team improve while creating an environment for others to enjoy the sport as she does. 
"My biggest goal for the season to encourage the girls to love soccer as much as I do," Willis said. "Because I've played so long, I have developed a bond with soccer like no other, and I tried my best to push the girls also to develop this same bond."
A motivated leader on the field, Willis is also a highly involved student off of the field. Being the president of FBLA and earth day chairman for SEAL, Willis has a lot on her plate at any given time. From holding test and competition practices for FBLA or tennis to planning an event for Earth Day, Willis finds a way to stay busy outside of classwork.
"[Tennis] is what I will devote most of my time when I am out of soccer season," Willis said.
Psychology is a significant interest of Willis's and a field she has been able to pursue during her time at MSMS through an independent study with Dr. Heath Stevens. "Right now, I'm conducting research on confounding mental illnesses and misdiagnoses," Willis said. "Then I'm preparing a mental health wellness seminar."
Moreover, Willis is determined that this independent study is only the first step in her exploration and pursuit in the field of Psychology. Willis plans on continuing to medical school after studying psychology and neuroscience in college and becoming a psychiatrist.
"I did this [independent study] because I want to go to WashU and major in philosophy, neuroscience, and psychology, and then later go to med school," Willis said. "I'm very passionate about psychology and psychiatry because I've had lots of exposure to mental health, and I feel drawn to helping people with mental illnesses."
About the Writer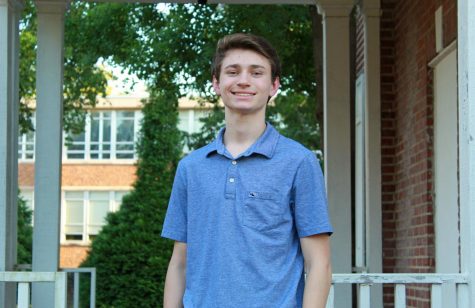 Boatner Calhoun, Sports Editor
Boatner Calhoun, a senior from Tupelo, MS,  is this year's Sports Editor. He has always had a passion for sports and is applying this passion to The Vision....