MSMS de-stress seminar: a calm afternoon before the upcoming storm of test week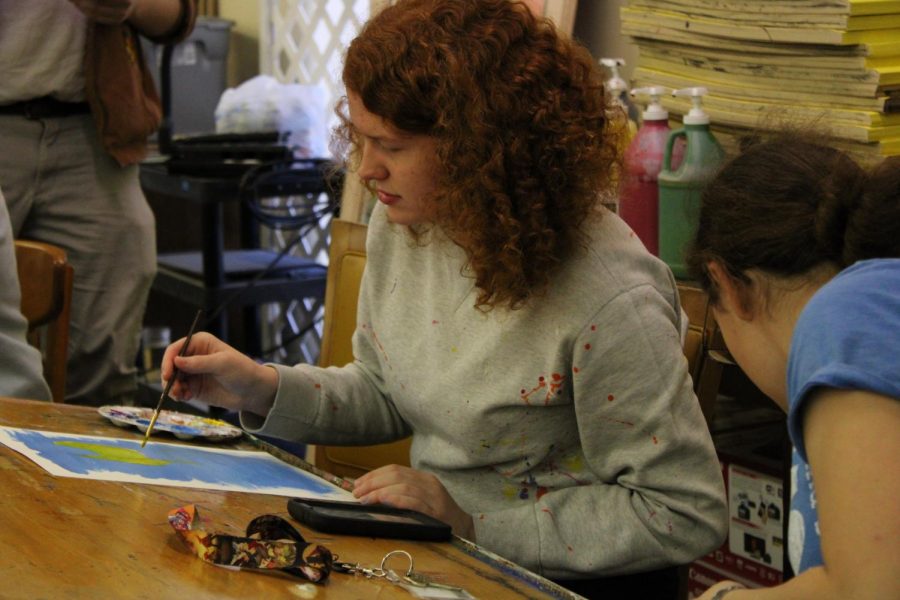 As the week before Thanksgiving break approaches, MSMS students expect a hoard of tests, quizzes, essays, research papers and application deadlines. With loads of work to do, students are stressed to the max around this time of the year, so SGA President Esmond Tsang and SGA Community Health Advocates Raven Day and Andie Nanney decided to host a De-Stress Seminar on Saturday, Nov. 16.
Stress hits differently for each student and finding a way to relax can be hard to do. The De-Stress Seminar included various activities such as painting, yoga, Smash Bros, tie-dyeing lab coats and a yarn animal crafting session. Whether students wanted to learn how to make a cute new friend or let out some anger with a little friendly competition, there was an activity to meet their needs. Nanney felt that the seminar made a positive impact on the students who attended.
"We tried to plan for things that would appeal to anyone," Nanney said. "I think, judging by the feedback we got from those who attended, we accomplished that."
Tsang also thought the seminar went well and shared some thoughts on plans for future events.
"I'm really happy with how Andie and Raven took full control of this project from design to execution," Tsang said. "With only a few issues, we had a great day, and I'm really excited for the other events and mental health campaigns we are going to lead." 
While stress is the most obvious issue students deal with, that is not their only struggle. Many MSMS students go through anxiety, depression, bipolar disorder or countless other mental health disorders and stress just heightens those internal conflicts.
Day believes that one of the biggest problems is not knowing how to manage stress.
"I feel like we as students are way more stressed out than we should be," Day said. "And honestly, it just stems from not knowing how to manage stress to not having an outlet to channel that stress in a healthy way." 
This is the first year that cabinet positions for mental health advocates have existed at MSMS. While also planning ways to help students manage their stress, Nanney and Day are also thinking of ways to better the overall mental health of MSMS. Nanney elaborated more on ideas for the future.
"In the future, though, we hope to host other events to address things such as test anxiety and putting unhealthy expectations on yourself," Nanney said. "A while ago, we sent out a survey asking for feedback from students and that's granted us tons of useful information we're excited to put to use in the future." 
Sometimes the best person to turn to are not adults but peers; it can really help to talk to someone who is going through the same thing you are, and that is something Day, Nanney or any other students at MSMS are here for.
About the Contributors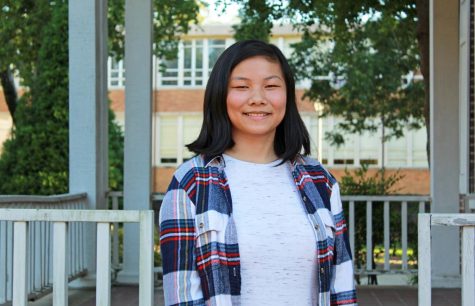 Catherine Boltz, Copy Editor
Catherine Boltz is from Louin, MS, a part of the Class of 2020, and serves as a Copy Editor. Aside from The Vision, she enjoys participating in math outreach....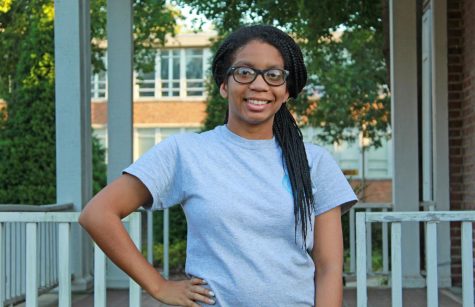 Raven Day, Staff Writer
Raven Day is a senior from Ruleville, MS, a small town in the Mississippi Delta. She serves as a staff writer on The Vision. Aside from The Vision, Day...