Spirit week creates waves in student community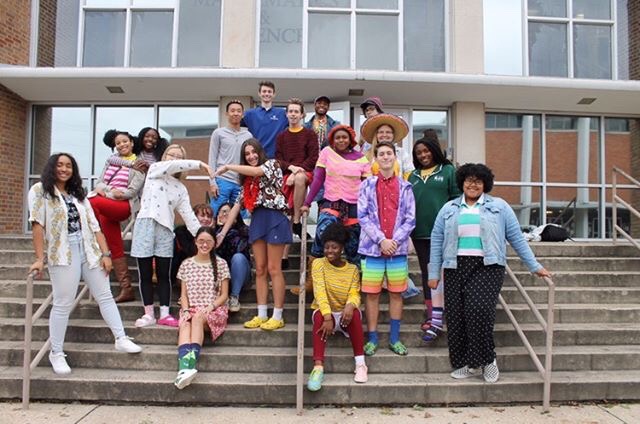 When Clara Grady, one of the Student Activities Board Directors, sent out her email about planning a spirit week and the pep rally at MSMS, I was ecstatic. Coming from a school where homecoming was such a fun and crucial part of the school year, the thought of continuing the tradition here was exciting to me. 
Spirit week took place from Oct. 28 to Nov. 1 and consisted of five dress-up days: Tacky Day (Monday), Meme Day (Tuesday), Monochrome Day (Wednesday), Decades Day (Thursday) and Spirit Day (Friday). 
From Christmas sweaters to mismatched shoes, Tacky Day was quite a sight to see. Wearing blue pineapple shorts over leggings, the stares I received from the senior citizens in the cafeteria was a whole new level of embarrassment. Honestly, I was proud of myself for stepping out of my comfort zone with my hot pink croc on one foot and a white Birkenstock on the other and keeping my outfit on until the end of the day. 
Everyone got a good laugh watching their favorite memes walk around the school on Tuesday. Though I didn't participate–due to my irresponsible lack of preparation–seeing human Hydroflasks, a teenage version of young Cardi B and e-girls in action was a spectacular sight.
Honestly, I didn't see much monochrome action due to the fact that we had Science Carnival that day. Classes were canceled which meant most students were either hibernating in their rooms or spending their day studying in the library. In some sense, MSMS required the entire student body to dress up for Monochrome Day by making it mandatory for students to wear our white lab coats for the carnival. However, Science Carnival didn't stop the school spirit. I saw students wearing all black while, and others wearing all stripes.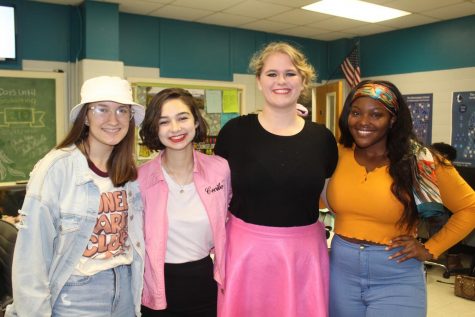 Decades Day was probably both my most and least favorite day. My 70's-inspired look consisted of bright red lipstick, a yellow top, a black leather jacket, very wide high-waisted jeans and black wedges. However, if you saw me after lunch that day, you saw me in my MSMS hoodie with black sweatpants because my phalanges were starting to turn blue. Though I failed to persevere through the cold weather, the rest of the student body didn't. Props to the girls who wore poodle skirts in that freezing cold weather.
Last but not least, Spirit Day. This day was yet another struggle for me because the weather was very uncooperative. I put on a blue Hawaiian shirt to signify the "Blue Waves," along with blue platform shoes and blue scrunchie. I planned on putting on a blue lei, but I was running late that morning and forgot to grab it before I hurried out the door. However, after lunch, I ended up changing into a blue sweatshirt and some leggings…yet again, it was too cold. I had no choice. Just as the day before, the student body was a lot better at persevering through the weather than I was. I saw some wearing their blue MSMS polos, while others wore different blue and white articles of clothing.
On the downside, the student body didn't participate as much as I had anticipated throughout the week because Mother Nature put up a good fight by dropping the temperature as low as 35 degrees, while winds reached 20 miles per hour. 
I had a lot of fun with spirit week. Plus, I had a valid excuse to wear funky and fun outfits. 
About the Writer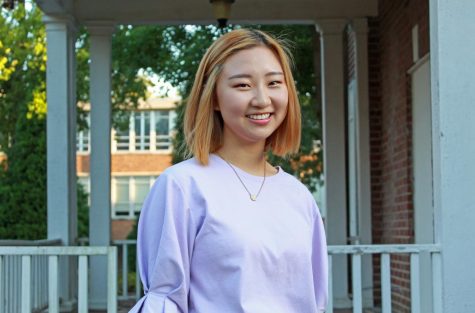 Clare Seo, Social Media Editor
Clare Seo, a senior from Starkville, MS, is the Social Media Editor for The Vision. She is back this school year with another hair color and is sad to...