The second coming: Kanye's 'Jesus is King'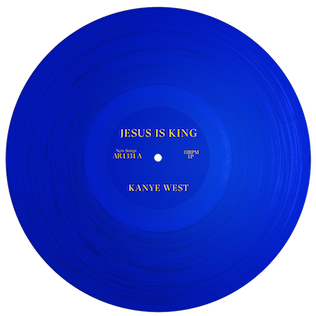 Tejus's Logbook
Day 365 after listening to "Jesus is King": I have finally spread the word of God and Kanye to the people of Niger. I can't describe the joy I felt seeing the natives raise their hands to the heavens  after listening to "Jesus is King." I can conclude my mission trip with the knowledge that I have touched people's lives just as Kanye touched mine.
A year ago, I was a mere unenlightened junior at the Mississippi School of Math and Science. I had no real purpose in life other than keeping my sanity doing lab reports for AP Bio. This all changed, however, when I listened to Kanye West's new gospel album, "Jesus is King," on October 25. Immediately after listening to the 38 minutes of pure epic-ness, I packed my bags and decided to go on a mission trip in Niger.
Kanye broke barriers with this album, being the first mainstream artist to mix the best of hip-hop and gospel. The instrumentals, lyrics and overall vibes in tracks such as "Hands On," "Everything We Need" and "Every Hour" define the whole album and what it represents.
He opens up the album with a quintessential black gospel track, "Every Hour," telling the listener immediately that this is not one of his normal polarizing and coarse albums. The "Sunday Service" choir will undoubtedly send your mind out of your head and into the clouds with their epic vocals. This energy, however, takes a step back for a more mellow vibe in the rest of the album.
In songs like "Hands On" and "Everything We Need," West shows that his rapping chops are definitely still intact. In "Hands On," West talks about how God saved him from the devil's grip and about how everyone judges the validity of his faith. I, for one, immediately accepted his faith when I heard the profound bar "Told the devil that I'm going on a strike. / Told the devil when I see him, on sight." 
In "Everything We Need," Kanye continues talking about his journey finding his faith explaining how content he is with his Jesus-filled life. Both, "Hands On" and "Everything We Need" showcases the best of his production prowess and are excellent representations of what the sound of the album is like.
 So, with all that being said, when you listen to this album, don't be surprised if you get a sudden urge to spread the word of God.
Day 371 after listening to "Jesus is King": After posting my review of Kanye West's gift to mankind, God has blessed me with a prestigious high school journalism award: "Best of SNO." His magnificence is unparalleled. 
Hang on for a minute...we're trying to find some more stories you might like.
About the Contributors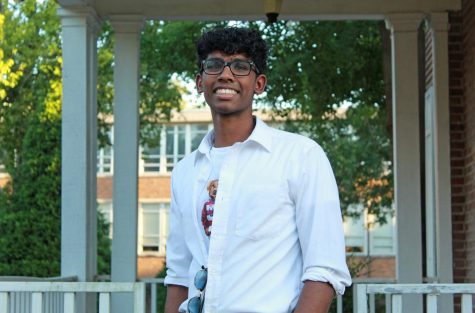 Tejus Kotikalapudi, Staff Writer
Tejus Kotikalapudi is currently a junior. He previously attended Oak Grove High School. His hobbies include spending money that isn't his, freestyling...