Selena Gomez returns with 2 hits, encourages self love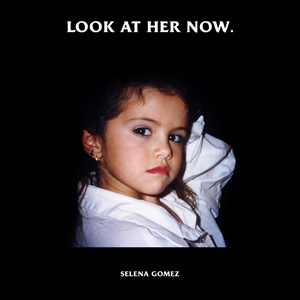 Vulnerability can be a powerful thing when expressed in the right way. For a celebrity to be able to open themselves up to their fans in their work, it takes courage. Selena Gomez wears her heart on her sleeve in her return to the music scene after a year long hiatus.
On Oct. 22, Gomez released her new song, "Lose You To Love Me," followed by another song, "Look At Her Now," the next day. It was initially surprising to see the singer making music again, but after the shock wore off, the excitement grew tenfold. The two songs currently have 87 million and 52 million views on YouTube, respectively. The artist released music videos for the songs, both displaying their powerful lyrics at the bottom of the screen. Gomez shows off her vocal range as she sings the lyrics, raw emotion pouring from her soul.
"Lose You To Love Me" embodies self love and self discovery. Gomez opens the song slowly, speaking of a past lover who caused her pain, but he didn't care because the pain wasn't his to bear. She talks about how continuously taking her lover back caused the pain to worsen. She then jumps into the chorus and one of the lines said is, "I needed to lose you to find me." By letting her lover go, she went through a long journey of self discovery and soon became at peace with her past relationship by loving herself more. As someone who can relate with her message in this song, I can attest that the words will hit home with a lot of viewers.
Gomez elaborates more on loving herself and finding her confidence again in "Look At Her Now." This song is much more fast paced with a techno-type of beat. She opens the song talking about "her first real lover" and how their relationship had been doomed to fail soon after it began, stating that it was wild and fast. She then jumps into the chorus by singing the title of the song, exhibiting the idea of confidence restored. Young girls around the world will benefit from the message of this song by learning their self worth and caring more about their own emotions. The song is much more upbeat than the previous one, with dance numbers happening in a white room with multi-colored lights in the music video. 
My fellow Selena fans  believe Gomez is referencing her old relationship with fellow pop star Justin Bieber. Gomez and Bieber were an on again, off again couple for about eight years, from 2009 to finally splitting for good in 2018. It makes sense because the ex-lovers are known for venting about their toxic relationship through music, Bieber's feature with Skrillex and Diplo, "Where Are U Now," being a good example. However, Justin has been happily married to Hailey Baldwin for about a year now, so any hopes that fans had of Jelena reconciling have been thrown out of the window. Yes, that means the Jelena memes cannot commence once more. 
Whether Selena was talking about Justin or not, her new music encourages a message of loving yourself first before anyone else and that love will find you when the time is right.  Maybe we can expect to see more Selena on the charts in the new future because her comeback was most definitely just a prelude to more bangers.
Hang on for a minute...we're trying to find some more stories you might like.
About the Writer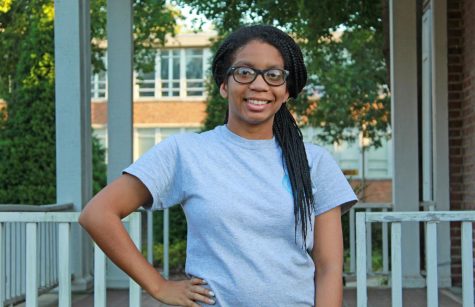 Raven Day, Staff Writer
Raven Day is a senior from Ruleville, MS, a small town in the Mississippi Delta. She serves as a staff writer on The Vision. Aside from The Vision, Day...