25th annual Science Carnival sparks curiosity in young students
For the past 25 years, MSMS has hosted the annual Science Carnival open to 2nd and 3rd graders throughout Lowndes County. The carnival is a chance to introduce young students to new scientific concepts in a fun atmosphere. On Wednesday, Oct. 30, hundreds of future scientists rushed into Pohl Gym for presentations given by MSMS students on various complex scientific concepts.
Promoting a hands on learning environment, Science Carnival exposes young students to a new way of interactive learning as well as gives an opportunity for MSMS students to step into the role of their science teachers.
Junior Gracie Rowland, a resident of Columbus, participated in Science Carnival for the first time this year and enjoyed the experience of being able to give back to other students from her hometown.
"I was kind of nervous going into it, but I enjoyed the experience immensely and the kids were wonderful. Their curiosity soon turned into a love for science," Rowland said.
Students played vital roles in the carnival's success, such as being greeters, guides, presenters and part of the setup and tear down crew. When the students first arrived, the greeters welcomed them and led them in to meet their guides for the morning or afternoon. The guides then took them to the seven stations where the presenters would have a demonstration involving a concept in chemistry, biology, or physics to the curious group. When the air horn sounded, the guides took their group to the next presentation. Presenters demonstrated scientific topics including pet vet, microbiology, the metric system, static electricity, water lock, camouflage, hydrophilic/hydrophobic tendencies and inertia. Each demonstration displayed a new concept to the young students that they had not yet been exposed to.
Science Carnival is used as a gateway for young students to form an interest in science. Many of them had never heard of these topics before and left the carnival eager to learn more. Even though some of the experiments are found in everyday life, to the curious onlookers, the explanations seemed like nothing they could have ever imagined.
Senior Samantha Broussard participated as a guide and enjoyed watching her group of students become excited about these experiments.
"My kids loved inertia, they wouldn't leave. It was baffling to them," Broussard said. For the inertia demonstration, the presenters explained how inertia worked by a simple set up of an egg on top of a cup. When the presenter hit the cup underneath, the eggs fell immediately into the cup to the curiosity of the groups. "It was amazing seeing the curiosity on their faces as they learned something new, and I could tell they were definitely getting into it".
For the presenters, they were given an opportunity to step into the role commonly taken by their own science teachers.
Junior Kate McElhinney was a presenter for Pet Vet and enjoyed being able to teach the groups about X-rays and animal biology.
"There were four dogs and a snake, and I got to work with the snake, Bernie," McElhinney said. "It was cool to see how the kids interacted with it and how they were learning from this experience. I found it very humbling that they got this opportunity to learn in this new environment."
The next opportunity MSMS students have to volunteer is in the spring with the Traveling Science Carnival. More details will be announced closer to the event.
Hang on for a minute...we're trying to find some more stories you might like.
About the Contributors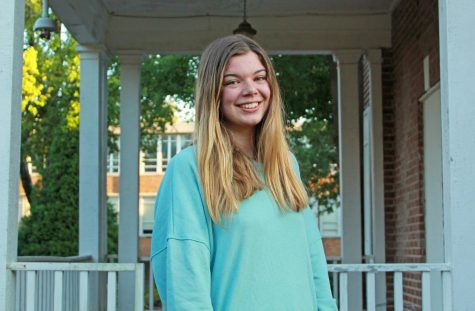 Elisabeth Seage, Staff Writer
Elisabeth Seage is a Junior from Jackson, Mississippi. Besides being the resident "VSCO girl" at MSMS, she is also apart of the Young Democrats, Swim team,...