Blue Notes concert: a stellar success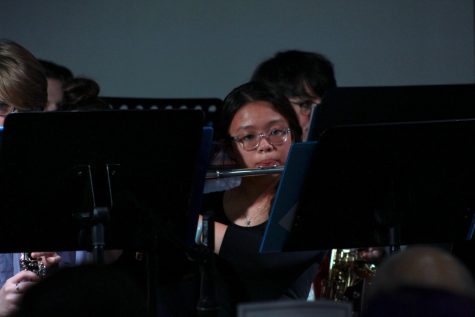 Last Sunday, the Blue Notes donned their finest attire, grabbed their sheet music and headed to Shackleford Auditorium for an afternoon filled with soulful music from our beloved Magnolia State. The Blue Notes are MSMS's "house band," composed of both singers and instrumentalists.
The group is led by music instructor Dawn Barham. Barham said that the preparation for the event included research on Mississippi composers from pre-civil rights music to modern day. This detail helped fill Shackleford auditorium with the music born in our state. These songs are the undeniable link to the most important part of our country's history, heritage and culture.
"Without the music coming out of Mississippi, there never would have been a civil rights movement, or it would have taken a lot longer," Barham said. "These anthems and these songs, they mobilize. Certainly we have a lot more work to do, but the reason that some people say, 'Why is it in Mississippi you can't throw a rock without hitting a birthplace of a musician or a writer?' And that's because that was the only hope, because where there is much grief and devastation hope springs eternal."
Music has held immeasurable significance and influence in our nation since its founding and brings awareness to our painful history. Remembering our past through music is vital, as it aims to prevent the continuation of vicious cycles of prejudice and hate.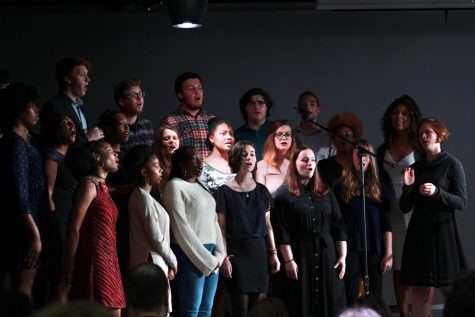 The lineup included emotive songs such as "Feeling Good," "Go Like Elijah," and "Blue." The sheer talent and passion conveyed in the songs by both instrumentalists and singers were tangible, and the audience felt deeply moved by the heartbreaking and powerful anthems.
Mabrie Woods, a junior alto singer and soloist, thought that the performance went "extremely well, especially considering that it was [their] first time performing in public."
"I had a super fun time," said junior Leslie Lewis, an audience member and friend to many performers. "I didn't know what kind of songs they were going to play, but I really liked how they did songs central to Mississippi."
She also voiced her appreciation of the concert and stated that she was abundantly glad that she attended.
"This year is going to be so fun. I'm looking forward to it," said Binta Fadiga, a senior tenor saxophonist, expressing her excitement for Sights and Sounds, especially because the oncoming trip will be visiting cities on the coast this year, including Biloxi and Gulfport in Mississippi, as well as New Orleans. The music performed this year will be centered more around jazz because they're visiting the Coastal region, as opposed to last year, when it was centered more around the blues.
The Sights and Sounds trip, a state-wide performance tour, will begin on Nov. 8. To fund the trip, the Blue Notes are currently selling raffle tickets, 1 for $5 and 5 for $20. The winner will receive 5 percent of the earnings or a minimum of $500. They will draw the winning raffle ticket on Nov. 9th. Tickets can be purchased from any band or choir student until then.