Checkmate: Chess Club hosts first chess tournament
The Chess Club pitted MSMS students' critical thinking and problem-solving skills against each other with the first chess tournament of the year this past Sunday.
Chess Club advisor Dr. Scott Curtis met with students with varying chess backgrounds to monitor as they competed for bragging rights. This tournament was unique in that it was the first in many years that allowed for non-chess club members to join. It also provided a way for the chess club to fund entry into future tournaments and for transportation to those tournaments.
Despite the entry fee for non-chess club members, there was a relatively large number of participants in the tournament.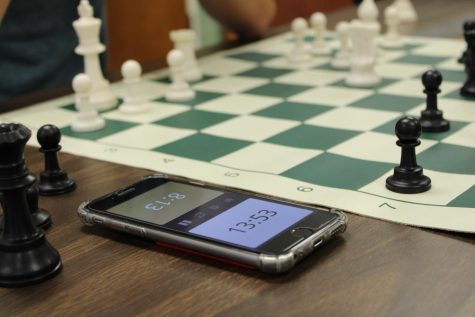 "I almost didn't go because I can't even pay for my laundry so I was definitely surprised to see all the people that participated," senior Xavier Lucas-Cooper said.
The games were 25 minutes long with a 5-second addition to the time for every move made, and each player played four to five games. In all, the tournament lasted about two hours, 15 minutes–an unusually short time for the number of games– due to Dr. Curtis's organizational strategy.
Junior Josh Murphy, who also played in the tournament, made sure Curtis's efforts did not go unnoticed.
"Dr. Curtis did a really good job of managing who would play who, so someone who was less skilled wouldn't play someone more skilled," Murphy said. "There was like a winners bracket and a losers bracket. It went very well."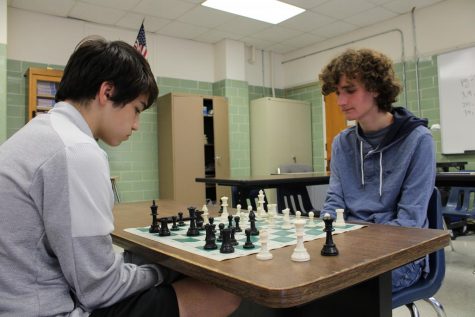 The tournament was not elimination-style because the main focus was to enable everyone to play, but junior Mathew Dunn won the most games, coming out on top. Following Dunn's final game, a round of double-elimination games broke a three-way tie for second place between Evan Stegall, Aiden Leise, and Nathaniel Lee, with Stegall winning three in a row to take second.
Other players used this tournament as an opportunity to hone their own skills and find flaws in their own gameplay, and if they didn't, someone else would. Murphy noticed this and was amazed.
"Zach (Medlin) was writing down every single move so he could map out what happened in the game. That was something interesting that I saw," Murphy said
The Chess Club plans to make these tournaments a more common occasion for MSMS students, and Evan Stegall, Secretary of the Chess Club, hopes that more people will start to come out and learn about chess.
"I really hope we can increase the overall interest in chess because I believe it is a wonderful game," Stegall said.