Netflix wins in a landslide with 'The Politician'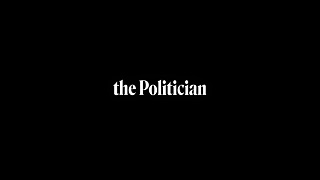 Intrigue, scandal, seduction, and death. "The Politician" offers all of that and more, with complex character dynamics, relentless dark humor, and hedonistic scandal.
Netflix's original content has been desperately lacking for some time now, and this show's appearance inspires vast and starry-eyed hope in us non-Hulu subscribers (unless you use your friend's second-cousin's login, of course). This eight-episode series wholly immerses the viewer in captivating Wes Anderson-like visuals and thrilling Alfred Hitchcock-like plot twists. It is six and a half hours of blatant satire and subtle irony.
The main character, Payton Hobart, is an extremely driven and ambitious high school student running for student body president. He aspires to become President of the United States, and he'll do absolutely anything to achieve that goal, including going to Harvard and winning his high school presidency. He's ruthless and cunning, but he still struggles to maintain his sense of morality. His inner turmoil of achievement versus ethics serves as a paradigm of the modern driven student. There are times when we have to ask ourselves, "Is it really worth it?" As MSMS students, we need to remember that all actions have consequences, and our conscience can never leave us.
The star-studded cast includes (but is not limited to) Ben Platt ("Dear Evan Hansen," anyone?), Gwyneth Paltrow and Zoey Dutch. Also, David Corenswet, who plays River, makes his first major debut in this series. For reference, he's basically Clark Kent and Richard Madden rolled into one dreamily perfect human being. Sorry, Timothee Chalamet.
It's produced by Ryan Murphy, the famed creator of "American Horror Story" and "Glee." His large cult following is in no way undeserving, and his projects continue to improve, as represented by the superlative quality of this show. This type of niche entertainment may appear exclusive, but its engaging dialogue and vivid cinematography appeals to an exceptionally wide audience, illustrated by its high watch rates.
Honestly, the show is worth watching just to hear Ben Platt's resplendent rendition of "Vienna" in the final episode. There's nothing quite like crying to a Billy Joel cover while watching a Netflix episode containing insight into the pervasive unethical fallacies prevalent in modern American government. God, isn't that a tongue-twister.
My only critique of the show is that the plot seems extremely contrived at points; however, I suppose that one could also argue that the sometimes implausible storyline contributes to the overall tone of the series.
The show not only serves as a parallel to the U.S. government by demonstrating the inherent issues in lobbying and personal campaign funding, but it also highlights many issues and topics, including depression, suicide, gun violence, hookup culture, and class distinction.
The theme of mental health serves as the central discussion throughout the show. One of the main characters commits suicide in the first episode, and his death exemplifies the ongoing mental health crisis prevalent in teenage America. His death is clearly connected with the stress and expectations placed upon him by his family, friends, and self. It is symbolic of the towering pressure that we put on students in today's society; the environment in many competitive academic environments can often become toxic and unhealthy. As an MSMS student, the perpetual race to be "smart enough" can be extremely mentally damaging. Oftentimes it feels as if anything achieved below the results expected of us is blatant failure. We live, work, and breathe school, and that lifestyle can quickly transform into a harmful one if it is not coupled with a firm sense of self, healthy coping mechanisms, and a strong support system.
"The Politician" serves both as a captivating source of entertainment and a catalyst for deeper introspection; its distinct characters and tangible emotions epitomize the academic teenage existence. Needless to say, if you don't watch it, you're missing out.
About the Writer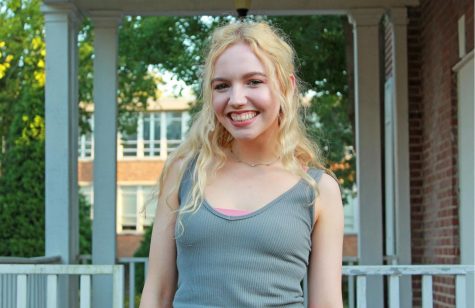 Gracie Rowland, Staff Writer
Gracie Rowland is a junior from Columbus, Mississippi. She enjoys drinking copious amounts of Diet Coke and coffee, reading angst-y poetry, and re-watching...