Meet new Blue Waves coach Tim Wood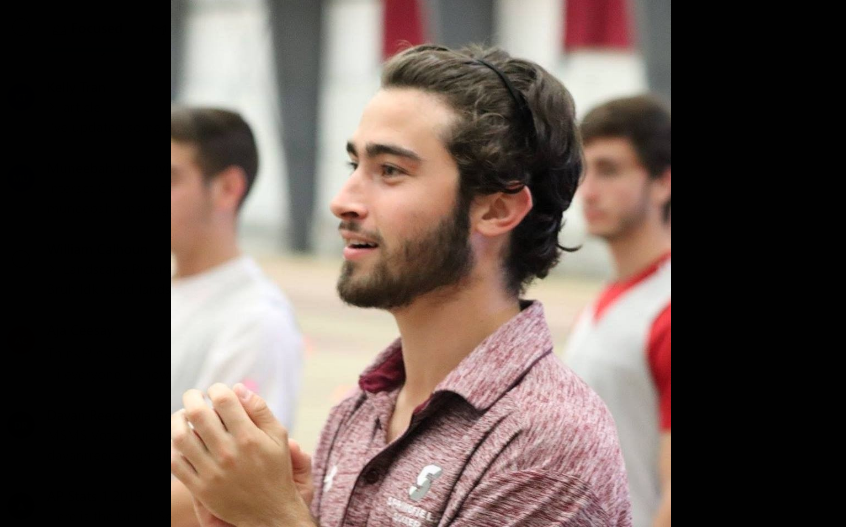 A fresh face has arrived to the world of Blue Wave Athletics: Coach Timothy "Tim" Wood. 
Wood was recently hired as the new coach of the Blue Waves soccer team. Currently living in Columbus, with his wife Caroline, Wood is studying Business Administration as a graduate student at MUW and coaches part-time as a graduate assistant for the Owls' men's soccer team. 
"I was really happy when [the job] opened up because I have been looking for an experience where I am a head coach," Wood said. "Despite how young I am, I feel like I can bring a lot to the team and help us get to that next level."
Though Wood graduated from Springfield College under two years ago, he is confident in his ability to coach because of his playing and leadership experience in college, where he helped lead his team to an ECAC Championship and two consecutive trips to the Division III NCAA tournament.
He draws some coaching experience from being a team leader in college, especially throughout his junior and senior years, where he ran team meetings, helped recruit new players and presented on psychology and team culture. Wood does not see his young age as a drawback but, instead, as an opportunity for him to better connect and relate with the players than an older coach would. 
"I think that we have a good opportunity to create a collaborative environment where we are all working equally together to create something," Wood said. 
Even further, Wood has the unique perspective of being a player only a few years ago. While he may not have realized it at the time, the transition to coaching while still being a player taught him valuable lessons about what being a good coach truly means.
"People don't care how much you know until they know how much you care," Wood said. "No one would care about what I have to say unless I first show an effort to care about them outside of soccer. How that lesson [learned in college] affects me now is that I am a caring coach, being a 'players first' coach and making sure that I'm always doing what's best for the team first and not for myself first."
Wood first met the team during a meeting last Thursday, Oct. 3, giving each party an opportunity to get a first impression of each other. For his first impression on the new coach, senior Collin Jeck said, "Honestly, I think he has thought-out tactics and good coaching ability that will hopefully get us further than last year."
"They're fun and they actually laugh at my jokes," Wood said after meeting them for the first time. "I think it's gonna be a fun season, where, especially in this first couple of weeks, we will learn a lot about each other and learn what it's gonna take to create success."
Wood has only been with the team for just over a week, but there is already a noticeable bond forming between not only the coach and players but also amongst the players themselves. He grew quickly on some of the players such as junior Jesse Tran, who said, "He is absolutely knowledgeable, fantastic, a great communicator, a true man of his word and extraordinarily handsome."
Noticing an effect on the team as a whole, junior Tejus Kotikalapudi said, "I think that the team is getting closer now that we actually have an identified leader and we're not just having practices led by seniors."
"The players have been amazing so far. Coach Yarborough and others have said how hard they've been working and I love that because it shows how committed they are to doing the things required for success," Wood said.
Wood does not know exactly what position every player will play or the defensive setup the team will run; he does know what will lead to success for the team this year: commitment. He plans to focus more on each player giving all their effort in everything they do and working hard to become a cohesive team than the "big-picture expectations."
"I do expect, however, that we will be a better team in two months than we are right now, and we will be a better team in three months than we will be in two months," Woods said. "If we focus on the controllables and focus on working every day, learning every day, then our dreams might come true."
There will always be winners and losers after the game is over, but to Coach Wood, there is much more to the sport of soccer than results of a game or season.
"Soccer has so much to teach in terms of working on a team, working as a team, and the principles there. Those habits built up to create success," Wood said. "My biggest concern is not anything results-wise, but instead its all about creating a great environment for the players to enjoy, have fun, work hard, and learn lessons that help them with soccer and also life."
"That is really what I'm most excited for, having new experiences as a first-time head coach and having the team share our new experiences as a family." 
About the Contributor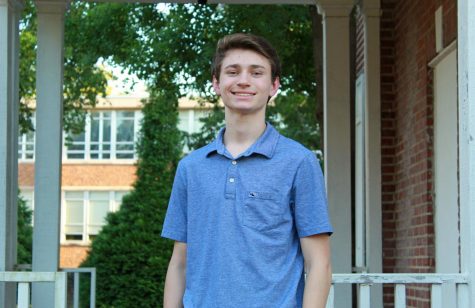 Boatner Calhoun, Sports Editor
Boatner Calhoun, a senior from Tupelo, MS,  is this year's Sports Editor. He has always had a passion for sports and is applying this passion to The Vision....