J.Lo, Constance Wu make money moves in 'Hustlers'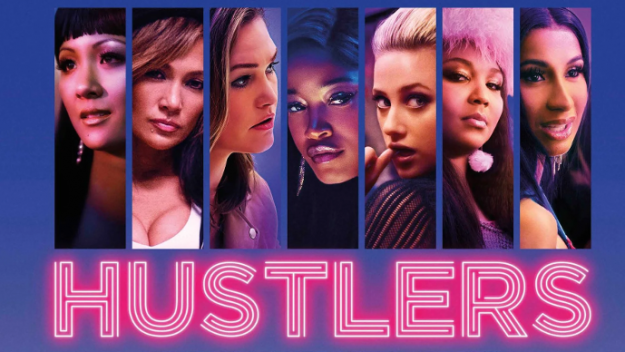 Strippers, money, drugs and Wall Street. You may be thinking this movie is full of vulgar and explicit things–which it is. But, there's more to the story than just that. 
When I first saw the trailer for "Hustlers," I knew I had to see it. Cardi B's iconic song "Money" playing in the background created lots of hype for the movie, and even more appealing was the list of actresses starring in the movie. An empowering female cast, including Jennifer Lopez, Lili Reinhart, Cardi B, Lizzo and Constance Wu, put the cherry on top for what has easily become one of my favorite movies.
Directed by Lorene Scafaria, "Hustlers" is based on the "New York" magazine's article "The Hustlers at Scores" written by Jessica Pressler, published in 2015. Set in 2007 in New York, the film follows Dorothy's–better known as Destiny–life as she works at Moves, a strip club in New York City, to support herself and her grandmother. 
As a new dancer, Destiny doesn't make a lot of money due to her lack of experience. However, all of that changes when she meets Ramona Vega, played by Jennifer Lopez. Loud clapping and excited whispers could be heard throughout the theatre as Lopez took the stage for the first time. Before filming this iconic scene, she went through a 6-week training course to prepare for her role, which is undoubtedly shown by her fluid movements and savviness when she's on the pole. All of the men in the club were mesmerized by her performance; I can't deny that I was as well. 
Entranced by how Ramona is able to capture the men's attention, Destiny decides she must meet her. Ramona decides to take Destiny under her wing and teach her the ropes of how to make money. Together they form a bond that seems to be inseparable. They perform together, earning them huge amounts of cash. As money comes in, they're able to go out and buy Kaufman fur coats and Louboutin red bottoms. They were really able to "make money move."
Tragedy comes crashing down on them, however, when the financial crisis occurred in 2008. They find themselves unable to make as much money. Destiny leaves the strip club, searching for another job without success. When she returns to Moves, the duo reunites, and Ramona schemes a plan that will bring in more money than before: hustling the men of Wall Street by luring men into strip clubs and maxing out their credit cards. Their target–nice suits, expensive watches, golden rings and shiny shoes. 
When the men are so wasted, they spend money like they're handing out candy on Halloween and wake up to a not-so-lovely call from their credit card companies. Once Ramona and Destiny start making bank again, the team gets sloppy, and everyone slips into some trouble. It's amazing what money can do to you. 
Throughout the whole movie, Destiny is telling her story in flashbacks as she's being interviewed by Jennifer, played by Julia Stiles. The movie followed the actual events extremely well. Of course not everything was down to detail, but as I read "The Hustlers at Scores," I felt like I was watching the movie all over again. 
Some fans were a little disappointed by the lack of scenes from Cardi B and Lizzo. Because it was both of the artists' first big film, I felt the amount of screen time was fitting for their roles. The acting overall was amazing. Constance Wu's improvement can be seen in comparison to her lead role in the 2018 film "Crazy Rich Asians." The emotion that Wu was able to put into her character really showed, and even brought some of the viewers to tears. Who would have thought a movie about strippers could be so heartfelt? The movie didn't disappoint what it was built up to be. With incredible acting and a storyline that held my attention until the very end, the movie was able to hustle a ten out of ten from me.
About the Writer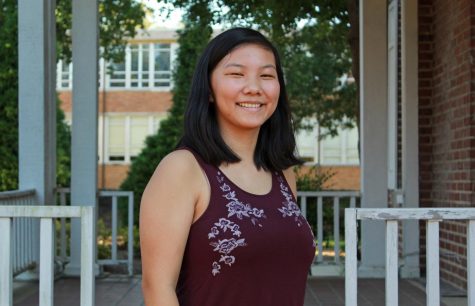 Caroline Boltz, Copy Editor
Caroline Boltz, a member of the Class of 2020, is from a small town, Louin, MS. This year she is serving as a Copy Editor. When she's not buried in homework,...