Toner: Canadian election debate highlights climate issues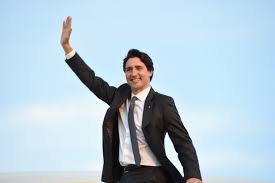 Trudeau might not be your favorite person right now, but it's really important that he wins this election.
For the first time in the federal election campaign, all six of Canada's main party leaders shared the stage, simultaneously promoting themselves for the position of Prime Minister. Despite the strain required to decipher who was speaking at any given moment, this debate was one of the most watched this election year. 
The rise in viewers might be due to the increasing uncertainty of the security of Justin Trudeau's current position. In fact, Trudeau's popularity dropped significantly with his involvement in the SNC-Lavalin affair, his sign off on the Trans Mountain pipeline and other climate change-related issues.
This is why non-Canadians should be concerned about the turnout of this election. For the life of me, I cannot understand why climate change is a progressive issue, but unless the Liberal Party stays in power, Canada will go from being the world's leader in environmental preservation to its largest oil distributor.
Canada has a British parliamentary system, and the Parties being represented this federal election are Trudeau's Liberal Party, Andrew Scheer's Conservative Party, Jagmeet Singh's New Democratic Party (NDP), Elizabeth May's Green Party, Yves-Francois Blanchet's Bloc Quebecois and Maxime Bernier's People's Party of Canada. A more in-depth explanation of the system can be found here.
During the debate, the most tension was between the Liberal and Conservative Parties. Scheer repeatedly brought attention to Trudeau's SNC-Lavalin affair and blackface scandal. To clarify, SNC-Lavalin is a major Canadian industrial company that bribed Lybian officials for contracts there. Trudeau, or one of his aids, reportedly attempted to pressure the justice minister into finding a way to let the whole situation slide. When Parliament's ethics commissioner started investigating, the justice minister suddenly resigned. Standard dose of corruption. 
Some other big topics in this debate were climate change policies, including the carbon tax and the Paris Agreement report card, and the pipelines. Regarding these issues, the three parties that require the most attention are the Liberal Party, the Conservative Party and the Green Party.
Trudeau, representing the Liberal Party, made climate change his signature issue while in office. The Liberal Party platform pushes to reach net zero carbon emissions by 2050; conserve and protect 30 percent of Canada's lands and oceans by 2030; plant two billion trees over a span of ten years; enforce a carbon tax of $50 per tonne by 2022; and put various other environmental policies in place. 
Recently, however, Trudeau has gone against these interests by approving two pipeline projects (Enbridge Line 3 Pipeline and Kinder Morgan's Trans Mountain Pipeline) and supporting a third (Keystone XL Pipeline), all of which would significantly increase Canadian oil exports. This has led many voters who are concerned about the lack of serious political action taken to reduce the rate at which the planet dies to turn to the Green Party.
May's Green Party's primary concern is climate change, and it proposes an aggressive plan to meet the goals listed in the Paris Agreement. Her party's goals for reducing climate change are to double Canada's current target and reduce carbon emissions by 60 percent by 2030; stop all fossil fuel projects; protect at least 30 percent of Canada's oceans, freshwaters and lands; and commit $100 million annually over the next four years to create Indigenous-led protected and conserved areas, to name a few. 
This all seems very appealing; however, the chances of the Green Party being voted to power are pretty slim considering their popular support is currently at 10 percent compared to the Liberal Party's 30 percent and the Conservative Party's 32 percent (as of Oct. 14). The true impact of the increase in Green Party supporters is the lead they give the Conservative Party. And that, at least for those with the radically progressive stance that the environment should be preserved, is problematic.
Scheer's Conservative Party stands against the carbon tax and in favor of the pipeline projects. During the debate, Scheer said, "When Justin Trudeau took office, there were three major pipeline projects ready to go. Under his watch, all of them have failed." While I would not consider non-functioning oil pipelines a failure, Scheer has made it clear his concerns are not of the carbon emissions caused by oil use and refinement. 
For a while now, the Conservative Party has spoken out against Trudeau's carbon taxes and plans to lower carbon emissions but have not provided a plan of their own, nor have they explained why stopping the plans currently in place would be any better for the environment. The last time the Conservative Party was in power, they withdrew Canada from the Kyoto climate accords and labelled groups like Greenpeace "violent extremists." Not exactly what you want to hear from someone who's running to have the power to uncover 173 billion barrels of oil.
Canada has been a leading power, modeling the responses the rest of the world should be having to the dangerous levels of carbon emissions. Yes, there are a lot of problems with Trudeau  coming to light right now, but it's still better than the alternative: a party intending to actively work against the planet's best interests.
About the Contributor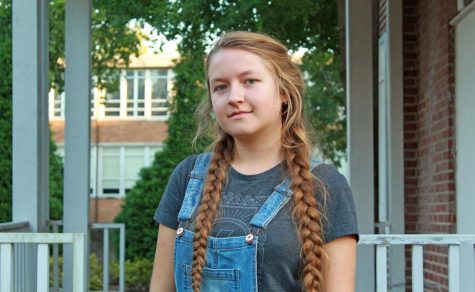 Sophia Toner, Staff Writer
Sophia Toner is a junior from Pass Christian, MS who likes tea, math and getting on her roommate's nerves by going to sleep way too early.  She is also...