Students head to Central Mississippi to promote STEM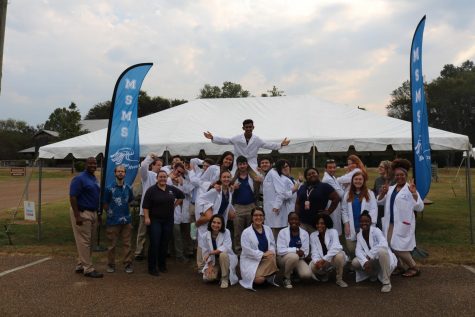 While the rest of the MSMS student body got up and trudged to their first period classes, others donned their lab coats and headed to the Jackson metro area to encourage scientific literacy and energy conservation. These students used experiments to promote the importance of energy awareness to kids in the Jackson Public School area and beyond.
In honor of October being Energy Awareness Month, as declared by the U.S. Department of Energy, the state of Mississippi established Energy Awareness Day in Jackson at the Agricultural Museum as a way to encourage STEM (science, technology, engineering and math) education and research. With exhibits and demonstrations centered around different ways to use energy, Energy Awareness Day attempts to transform the usual learning environment into a much more interactive space.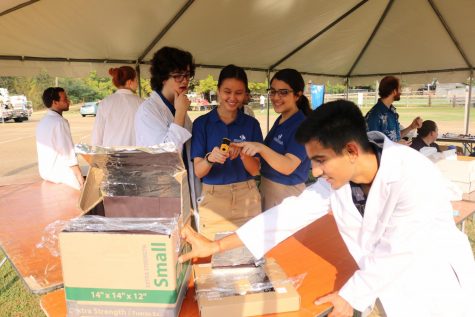 The MSMS students taught the kids who attended about how energy affected each of the experiments set up. The students demonstrated experiments such as a direct current (DC) motor demo, static electricity and solar-powered ovens.
"My favorite thing was definitely the s'mores from the not-so-functional solar ovens," junior Neil Sanipara said. "It was not a very sunny day out, and it decided to rain, but the experiment still worked with a little setback. We explained simple concepts of heat energy and how it was used to cook s'mores."
Junior Zach Medlin also helped with the solar power oven demonstration.
"Having all of the kids running around everywhere was a little chaotic," said Medlin. "But it was still so much fun interacting with them and seeing the interest some of them had in what we were presenting."
Teaching about renewable resources was not the only purpose of Energy Awareness Day; it was also a way to give back to the greater community.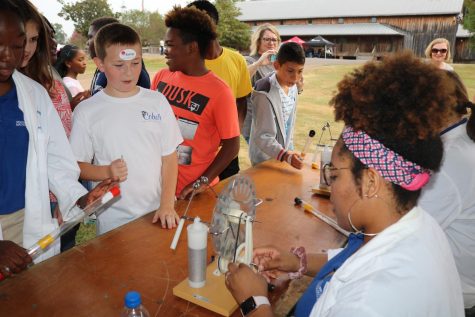 "Based on how many people were there and how many of them looked absolutely enthralled by the stuff we had to show them, I'm sure we made a difference in some people's lives," Medlin said.
The event gave the students a chance to step into the role of teachers and share their passion for learning. Some juniors even hope to come back on next year's trip.
"I got a greater sense of appreciation for STEM and a sense of happiness for the kids that were there and were committed to learning more about science," Sanipara said.
"Overall, the trip was a really good time," Medlin said. "I can't wait to go on it again next year."
With Science Carnival just around the corner, there will be more opportunities for MSMS students to give back to the community.