Students volunteer with little hands, big hearts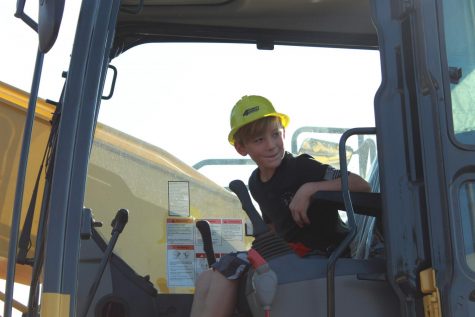 With horns honking and lights flashing, Columbus residents of all ages gathered at the Columbus Soccer Complex to learn about vehicles you might not see every day. 
Hosted by United Way of Lowndes County, Little Hands, Big Trucks is an annual fundraiser that offers children the opportunity to explore different types of trucks, such as fire trucks, tow trucks and ambulances. The money goes towards more events that United Way hosts to give back to the underprivileged. Parents could spend quality time with their kids while also giving them the opportunity to learn something new. A quiet hour was put in place for those who prefer a more reserved environment.
United Way partnered with MSMS last Saturday and opened the event up for students to spend the day volunteering. This was a chance for them to get out of the dorms and give back to the community. They, too, explored what the truckers had to offer, some even climbing in the trucks along with the kids. 
Senior Esmond Tsang opened the community service event up to MSMS through his mentorship and previous connections with United Way.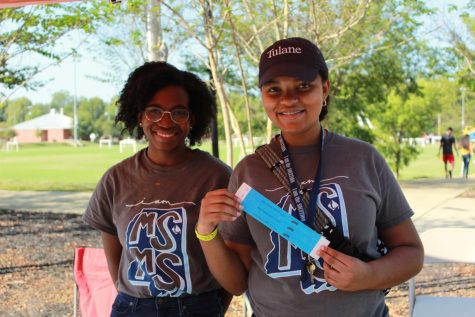 "I saw this as an awesome opportunity for MSMS students to leave our bubble and spend a Saturday morning having fun in our community," Tsang said. 
Junior Skylar Nguyen was one of the lead volunteers, alongside senior Alex Magee. 
"It was a great way to further build the bond between MSMS and the community," Nguyen said. "Plus, it was a fun day helping little kids for a great cause."  
For senior Alisha Burch, this was just as much a new experience as it was for the kids.
"I was just as intrigued as the children. I even walked around and enjoyed some of the cars and collected balloons," Burch said. Burch was able to see how the event impacted the community in a beneficial way. "After talking to some kids at the Boys and Girls club, I heard it was a fun event for them, [too]."
Some students, such as junior Nina Vo, decided to take up the volunteer opportunity to get out and see more of the Columbus community.
"Back at my home school we were very active in the community," Vo said. "One of the reasons for coming to MSMS was to see the community, and this was a great way to see one thing Columbus has to offer. I also like to meet new people and see kids happy."
Tsang plans to work with the Student Government Association's Community Service Coordinators to provide more service opportunities for students in the future.