Arnoldus: Why we should all be like Greta Thunberg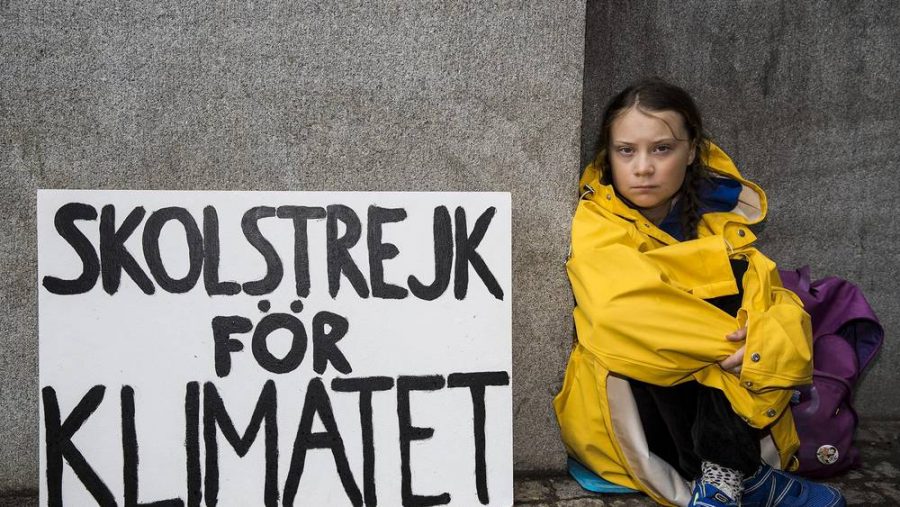 Greta Thunberg is the definition of a leader. Everyone today, especially the youth, can take something from her diplomatic and powerful action.
On Sept. 20, 2019, 4 million people took to the streets to protest the greatest crisis of our generation: the global climate crisis. This global climate strike took place worldwide, with over 2,500 events in 163 countries. Many sources say this strike was the largest climate strike in history. 
This strike was orchestrated by Greta Thunberg, a 16-year-old youth climate change activist from Stockholm, Sweden. Thunberg has 5.5 million followers on Instagram and 2.1 million followers on Twitter, and her support is only growing. Although her life is very public, it is not without its qualms.
Thunberg has been diagnosed with Asperger Syndrome, Obsessive-Compulsive Disorder (OCD), and Selective Mutism. In this way, Thunberg is a role model not only for climate change activists but also for people with her same afflictions. 
The timing of the strike was not a coincidence. On Sept. 23, just 3 days after the climate strike, Thunberg spoke at the United Nations Climate Action Summit in New York City. 
I highly recommend watching her speech in which she chastises politicians for their complacency and role in destroying the future for the generations to come. Thunberg's words are chilling and get straight to the point: "You're failing us, but young people are starting to understand your betrayal. The eyes of all future generations are upon you, and if you choose to fail us, I say we will never forgive you." 
Thunberg has been named one of Time Magazine's 2019 Next Generation Leaders. Her feature in Time breaks down the impact of the climate crisis on Thunberg's mental health and how she turned her hopelessness into action. When Thunberg first heard about the global climate crisis, she fell into a deep depression, wondering what the point of living was if she had no sustainable future. However, when Thunberg heard about the survivors of the 2018 Parkland Shooting banding together for change, she decided to take action herself. 
Ever since, she has implemented changes in her home life and has inspired others to do the same. Thunberg's family has given up meat and air travel to support the environmental cause, setting an example for sustainable living. But Thunberg didn't stop there. After rallying support at her school, Thunberg took to rallying support online, which gave her the opportunity to spread her message worldwide. 
We can all learn from Thunberg's unrelenting activism. Instead of drawing attention to herself, she stands on the side of science, urging everyone to educate themselves on the growing issue of climate change. 
When Thunberg spoke before the United States House of Representatives Select Committee on the Climate Crisis, she kept her speech concise. Instead of giving her testimony, she told everyone to read the Special Report on Global Warming of 1.5 degrees Celsius published by The Intergovernmental Panel on Climate Change. She stated, "I am submitting this report as my testimony because I don't want you to listen to me. I want you to listen to the scientists. And I want you to unite behind the science. And then I want you to take action."
The recent United Nations Climate Action Summit is not the end of Thunberg's race. At the Summit, Thunberg announced that she and 15 other children were filing a lawsuit against Argentina, Brazil, France, Germany, and Turkey for not upholding the pledges they made at the Paris Agreement. 
To the world's leaders Thunberg says, "Right here, right now is where we draw the line. The world is waking up, and change is coming, whether you like it or not."
About the Writer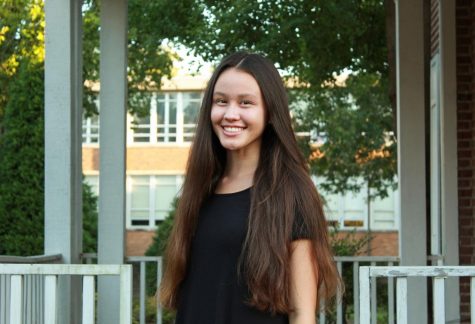 Linda Arnoldus, Staff Writer
Linda Arnoldus is a staff writer from Starkville, MS. She is currently the president and founder of Cross Cultural Club, Co-Leader of Women Influencing...