Swimmers splash at Tupelo meet while others qualify for North State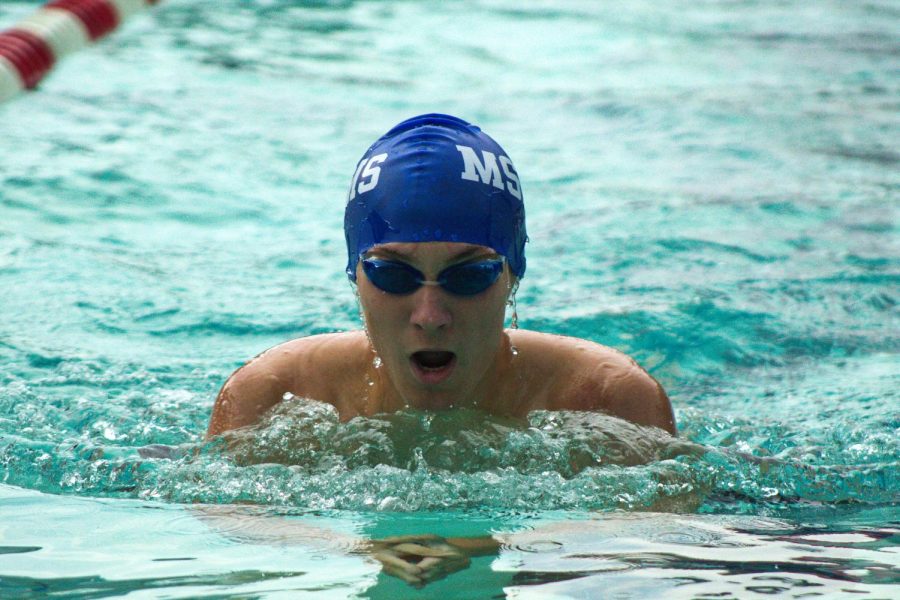 The MSMS swim team competed in their third swim meet of the year at the Tupelo Aquatic Center. Both captains agreed that Tuesday's meet went well, and with more swimmers on the team than they had last year, there is much excitement for this team and what they can accomplish.
"Most of our swimmers improved their times," said Dennis Lee, captain of the boys team.
Seniors Elijah Dosda and Samantha Broussard both competed in the 500 meter freestyle. Lee was proud of his teammates performance in the grueling event. 
"It requires a lot of physical and mental strength. I'm proud of them for competing in this event," Lee said.
The meet was an impressive outing for the girls team. Juniors Camille Newman and Mabrie Woods both finished with times fast enough to qualify for North State in their individual events, the 100m breaststroke and 100m backstroke respectively. Senior Samantha Holland, a new member of the team, has also been achieving fast times in her events.
"The girls medley relay cut a good amount of time and our 200 free relay cut a lot of time as well," girls captain Samantha Broussard said, praising the girls team on their accomplishments. "The girls medley doesn't have a qualifying time, but we're pretty close. The 200 free relay will be taken to North State."
The captains also discussed what they would want to see the team focus on as the season progresses.
"We need to focus more on the relay events," Lee said. "A good relay team requires the individual members to not only be fast in their own races but also cooperate with each other."
The team knows that more practice will help them improve their times more than anything. 
"I think we need to have more chances to practice relays in the future and to prepare for the North State and State Championship," Lee said. "The right timing is a result of many practices." 
After not having access to a pool on campus and having to resort to using the Columbus YMCA to actually swim, the team adapted to their circumstances with more conditioning out of the water. 
"My future plans include more dry land. I never thought before this year that it actually helped with my swimming, but I've been proven wrong," Broussard said. 
"Right now we have very competitive times and I hope the team will perform well," Lee said.
The next swim meet will be on Tuesday Oct. 8, again in Tupelo.
About the Writer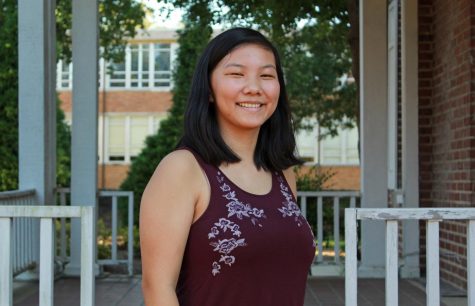 Caroline Boltz, Copy Editor
Caroline Boltz, a member of the Class of 2020, is from a small town, Louin, MS. This year she is serving as a Copy Editor. When she's not buried in homework,...