SGA Student Activities Board ready for the new year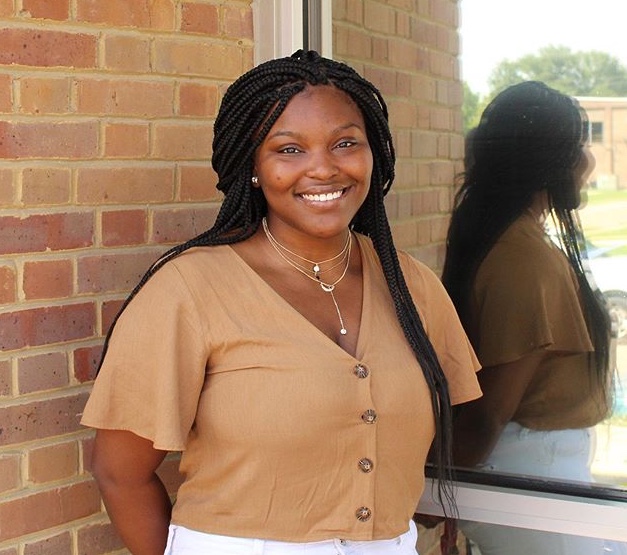 Six weeks into the school year and the Student Government Association (SGA) is in full swing. From Senate elections to the Cabinet utilizing their new positions, SGA is on a roll so far. Among the Cabinet members are seniors Tiwaniya Tyler and Clara Grady. They serve on the Student Activities Board, one of the new positions in the Cabinet, where they help Activities Director Coach Veleria Scott plan fun weekend activities for the student body.
While the position is new–with Esmond Tsang, SGA president, having only created it this year–the new officers are bursting with enthusiasm and ready to make this school year exciting.
There's no one as excited as Grady when it comes to getting active–both sports-wise and in social activities. As the Volleyball Club president and participant in a multitude of sports here at MSMS, she is putting that energy and expertise to use while working along with Tyler.
"I wanted to get involved with the activities around school because I had a lot of ideas I wanted implemented at MSMS," Grady expressed. "I really like taking people's opinions and trying to make them become something. Also, I just like really being active and outside of the dorms, so that was another great way to get me to be more social and talk to people."
Tyler is a beloved Emissary and the other half of the team of two. She and Grady are working to make sure students can have a fun time, especially on weekends, and are looking to help form lasting connections through these events.
"We plan on having more trips that are catered to the entire school like more bonding experiences to be available, different games throughout the weekend, more trips to places like the movies, skating, bowling and laser-tag," Tyler said. She added that she wants to keep the school's budget in mind as well–and us broke students–making sure that every event is free to the students and cheap for the school.
Along with more off-campus opportunities, Tyler said that they are coordinating events a bit closer to home, which include last weekend's step show and glow dance, and the skating rink shuttle that helped kick off the month's earlier activities.
More on-campus events include a regular "Movie on the Green," and many potential activities such as a faculty vs. student volleyball game, laser tag, spirit week and possibly an MSMS Comic Con.
Tyler seemed most excited talking about the movie showings.
"We're planning on hosting several movie viewings throughout the year," Tyler said. "Once every now and then, we'll do a movie on the green out there behind Stark. It'll be like the fifties, you know? Chilling and having a good time."
Grady elaborated on the talk of more potential activities, and emphasized her enthusiasm to add more to the list.
"I talked to two students earlier and they mentioned a game called ManHunt and an anime watching party," she said. "So if people want to get anything done, I'm your person."
Grady also hinted that she's already working on getting a regular (every nine weeks) skating rink shuttle to fit into the calendar.
Because the position is pretty demanding, with Grady and Tyler having to work together to coordinate regular activities and get approval from not only Scott but also Director of Student Affairs LeAnn Alexander and Director of Academic Affairs Kelly Brown, it takes a lot of commitment and passion. But both girls are well-equipped with enough planning-power and enthusiasm to ensure that MSMS will never have a boring moment. As a team, their motivation is matched, and it seems to come from similar places.
"I just want to take what people want to do and make it happen because it feels good," Grady said.
Tyler also said it makes her happy to be serving the student community, and she wants to use her position to connect people in a fun and nurturing way.
"Personally, last year I felt like I missed out on a lot of activities simply because I didn't know what was going on or when we were having them. So, I wanted to provide awareness towards all the different activities that MSMS brings to us and create more things for us to have fun with," she said. "Even with the things I went to last year, they were really unique to this school and unique to our bond that we share between each other, so for the Activities Board I just want to keep that going and make it better than it already was."
Tsang, the aforementioned SGA president, offered some insider views on why the Cabinet committee was created.
"During [my] junior year, one thing that came up over and over was weekend activities. Clara's liveliness, especially, inspired an organized approach to connecting activities the student body loves and the resources we have available," Tsang said. "Coach Scott works extremely hard, but sometimes her effort isn't recognized or even responded positively to, so the [Student Activities Board] would alleviate some of her burden."
Tsang also said that he's pleased with the new Activities Board and their progress so far.
"I'm super happy with how great Tiwaniya and Clara are doing," he said. Tsang went on to comment that he's excited to allow more of the cabinet members to flourish with new positions, saying that "they're all doing some amazing initiatives."
With such a blessing from the illustrious SGA president, we're sure to be in for a good time with what Tyler and Grady have lined up. Keep a sharp eye out too, because one of the leaders may have some tricks up her sleeves.
"I actually applied [for Student Activities Board leader] because I wanted to do one event and I wanted to make sure it happened," Tyler said. "So I was like, 'okay, this is the best way to go through with this.' So, now I'm in the midst of planning that event, [but] I can't say what it is yet because it's confidential."
While you're on the edge of your seat trying to figure that one out, don't forget the next event the Activities Board is planning this month. The second monthly "Movie on the Green" is scheduled to happen on Sept. 27, and it looks like we'll be watching "Infinity War" (the next runner up on the movie poll was "Coraline," so let's make that happen for Spooky Month!). Just be sure to thank Grady or Tyler–in between popcorn trips of course–for all their hard work so far, as well as for the future!
About the Writers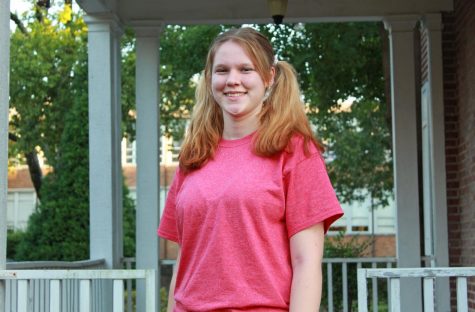 Ada Fulgham, Student Life Editor
Ada Fulgham is the Student Life Editor for The Vision, and is a member of the MSMS class of 2020. Reading, writing, singing, making and listening to music,...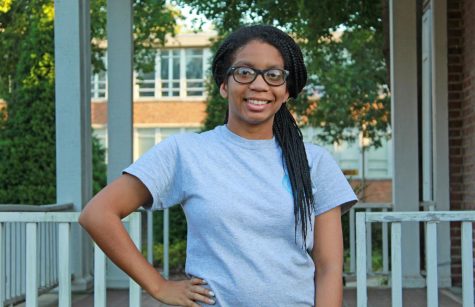 Raven Day, Staff Writer
Raven Day is a senior from Ruleville, MS, a small town in the Mississippi Delta. She serves as a staff writer on The Vision. Aside from The Vision, Day...