Alumnus pledges $250,000 in challenge grants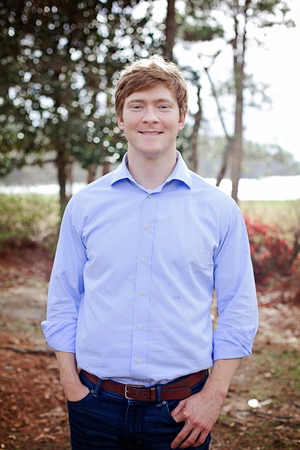 Chad Edmonson, a 1999 MSMS alumnus, has recently pledged to donate up to $250,000 in grants to the school over the next three years. According to a recent news release from his firm's website, the grants are to be issued as a series of smaller funds throughout the following months, as a way to both support MSMS and also draw past alums together with the first grant being "MSMS Connections."
A Hattiesburg resident and majority owner of Lee-way Financial, Edmonson said that he feels passionately about the school and wants to give back.
"I consider myself extremely lucky to have attended MSMS. I can recall being told that ad infinitum while I was a student, but my 20 years of perspective now just reinforces how true that statement is," Edmonson said via email. He also stated in his company's news release that he feels MSMS has changed his life, which has prompted him to look to supporting the school financially.
Despite the considerable donation, Edmonson isn't new to the scene. His consistent support has included being a donor for many years, and he also serves on the MSMS Foundation Board, according to MSMS' Executive Director Dr. Germain McConnell.
"[Edmonson] is a great example for current and future MSMS alumni who value the amazing learning experience MSMS provided for them," McConnell said. "I really encourage more donors to give annually to ensure that MSMS is able to maintain its great tradition of providing the highest possible experiences for our students, even during cuts to the state allocation."
McConnell also provided insight into what the new funds will be used for.
"Money we get from the MSMS Foundation helps support various needs we have, especially unexpected expenses throughout the year that were not originally budgeted. These expenses include assistance with Room and Board fees for eligible families, travel expenses for national student competitions, and classroom supplies and equipment," McConnell said. "Because of generous donors such as Mr. Edmonson and his wife, we have been able to provide faculty and staff with the resources they have requested to enhance student learning experiences."
While the challenge grants provided by Edmonson have specific individual intentions, which will be announced in the coming months, one of the main goals according to Edmonson in the release is to restore MSMS to its original population of 300 students.
"Our family challenges the entire MSMS community–alumni, parents of alumni, proud Mississippians, and especially our Legislature–to return the school to its historic capacity of approximately 300 students. If we cannot support a Mississippi school of this caliber, then what are we willing to support?"
When asked if this request is currently possible, McConnell said that it's in the works.
"Mr. Edmonson often expresses how big of an impact MSMS made in his life, and he wants as many students as possible to experience this tremendous opportunity. Currently, we have 300 beds available for students, but we will need an increase of approximately $500,000 to our annual state allocation to fill the beds," he said. "This increase in funding is necessary for additional faculty, staff, and operating expenses. Though this legislative request has not been approved the past two years, we are hopeful that it will be approved this year."
Sheila Westbrook, MSMS' director for advancement, feels that the grant highlights the importance of contributions from past students to the school.
"I am very excited and encouraged about the $250,000 challenge grant offered by the Edmonson family," Westbrook said. "MSMS is so fortunate to have alums who remain involved in the school and offer their continued support."
About the Contributor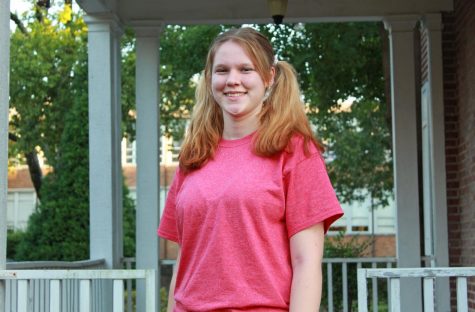 Ada Fulgham, Student Life Editor
Ada Fulgham is the Student Life Editor for The Vision, and is a member of the MSMS class of 2020. Reading, writing, singing, making and listening to music,...