Arnoldus: Jim Hood vs. Tate Reeves–Why a Democratic candidate is what Mississippi needs
On Nov. 5, 2019, Mississippi will choose its next governor. There are four contenders in the race: Jim Hood (Democrat), Tate Reeves (Republican), Rob Hickingbottom (Constitution) and David Singletary (Independent). The front runners of this race will undoubtedly be Jim Hood and Tate Reeves. So the question arises―be which candidate deserves to win? 
Theodore Roosevelt said during his New Nationalism Speech in 1910, "A great democracy has got to be progressive or it will soon cease to be great or a democracy." I agree with this statement completely. Reform is a key element of democracy, and progressive policy is necessary for the improvement of a nation. 
In an idyllic world, Mississippi would have no progressive candidates because there would be no demand for them. By the law of supply and demand, we can interpret the abundance of support for Jim Hood's campaign as demand for reform.
Hood's top priorities are "Growing the economy, improving the state's public education system, and improving healthcare access for impoverished persons through the expansion of Medicaid." The demand for reform in Mississippi is overwhelming. Mississippi is currently ranked #48 in economy, #46 in education, and #50 in healthcare. Clearly, Jim Hood's priorities align with that of the state.  
Hood has also been Attorney General since 2004. Notable achievements from his term include fighting for relief aid during Hurricane Katrina and for the prosecution of the guilty party during the Deepwater Horizon Oil Rig Scandal. This is good news because Mississippi's future success is contingent on the willingness of our political leaders to fight for change and catalyze reform. 
Whereas Hood's campaign is contingent on reform, Reeves' campaign is contingent on complacence. 
Reeves' conservative campaign is built upon the idea that Mississippi's economy is currently "good enough." Reeves told the Sun Herald, "Our economy is growing faster today than any time in our state's history." Mississippi is currently ranked #50 in economic growth. The need for reform is evident, and no amount of good news can gloss that over. During Jim Hood's speech this year at the Neshoba County Fair, he acknowledged Mississippi's growth as well, but he provided some necessary perspective:
"The next couple speakers are probably going to tell you how great the economy is. We ought to ask what the facts are. You know, the state economist says that our growth rate has been 2 percent since the Great Recession in 2009. 2 percent! Tennessee has grown at a rate of 23 percent, Arkansas at 14 [percent], and Alabama at 11 [percent]."
Hood's discontent with the state of Mississippi's economy compared to our neighboring states is completely justified. Any candidate who believes, as Reeves does, that our economy is flourishing to its full potential, is not looking at the bigger picture.
Hood's acknowledgement of Mississippi's issues, willingness to fight for our economic growth, education, and healthcare, and past successes make him the superior candidate for Mississippi's governor. 
Hang on for a minute...we're trying to find some more stories you might like.
About the Contributors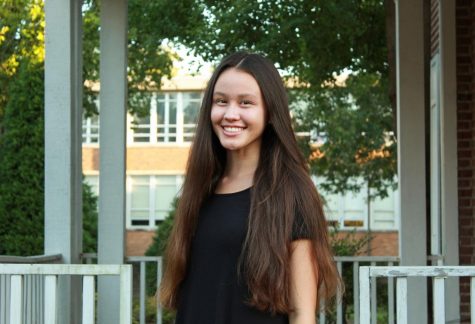 Linda Arnoldus, Staff Writer
Linda Arnoldus is a staff writer from Starkville, MS. She is currently the president and founder of Cross Cultural Club, Co-Leader of Women Influencing...