Students get glimpse into the future with Mentorship, Research

Several MSMS seniors participate in hands-on, college-level laboratory experiments that will influence daily decisions made in their Mississippi communities. These students traveled to MSU for extensive periods to be immersed with intense calculations and real-world science. The Mississippi School for Mathematics and Science offers ample field level experiences for students who want to pursue a career in research or, conversely, for students who want to ensure their career decisions are optimum. The students in the latter category may choose to enroll in Mentorship. 
"The general form of aerospace is 'How can I get somewhere, like say Mars or London, faster and safer?'" Austin Eubanks said. While explaining the concepts of his research project he conducted last semester, he recalls being naturally drawn to aerospace-related topics and implementing a program used to create usable aerodynamic shapes and objects.
Similar to Research, Mentorship offers students a first-hand look at what could possibly be the rest of their life. This gracious opportunity allows students to shadow a professional in a chosen field.
Senior Hua Chen chose to take the mentorship path studying optometry.
"It has always fascinated me how the eyes work and the different shades of colors every individual has," Chen said. "My mentor, Dr. Richardson from the Golden Triangle Family Eye Clinic, was very nice and spoke in detail about this career." 
Like for many students, Mentorship has benefited Chen as a graduating senior.
"Ever since I was in seventh grade, I had a passion for chemistry, and later, that passion developed and my career goals were set to pharmacy," Chen said. "But after [shadowing] an optometrist, I realized that I am not just interested in chemistry, but in how things work, like medicine for pharmacy and the eye for optometry."
Because Mentorship and Research require so much time – 35 hours a semester – more returning students will take advantage of these opportunities this year.
 This year, senior Mykailla Foster is one of five students who are shadowing health-care professionals at Baptist Memorial Hospital-Golden Triangle. She spends her time following neonatal registered nurses and scrub technicians.
"My first day I was put in a room to give medicine to a patient who had just had a hysterectomy," Foster said. "And today, I actually saw a newborn baby."
This short experience has solidified her decision to specialize in neonatal nursing. 
Many students have started the Mentorship and Research Programs, and another opportunity to participate will open in the spring semester for juniors and others who wish to do so.
About the Contributor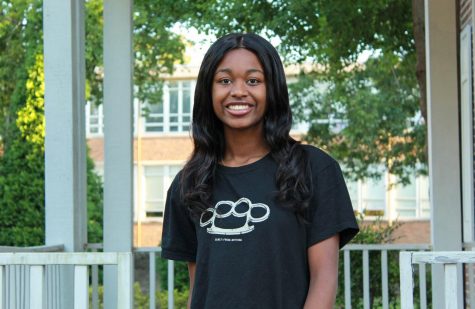 Alexandra Magee, Staff Writer
Alexandra Magee is a native of Tylertown, MS. She's a senior at the Mississippi School for Mathematics and Science. She is a Staff Writer for The Vision...