D23 Expo: The latest Disney wonders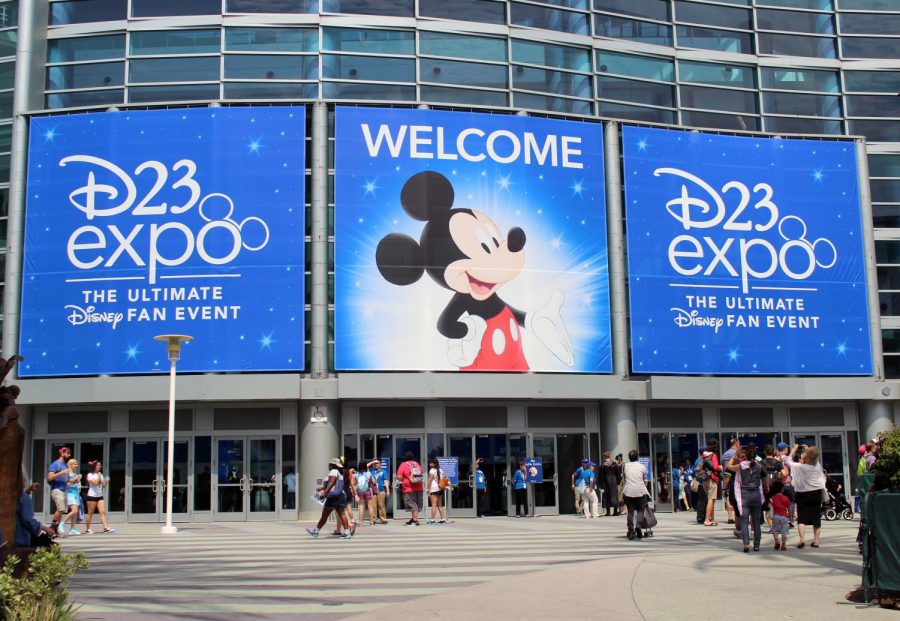 On the weekend of Aug. 23-25, thousands of Disney fans gathered in Anaheim, Calif., at the Anaheim Convention Center for the 2019 D23 Expo. 
D23, which first launched in 2009, features all of the Disney worlds– including Pixar, Marvel, and Star Wars–– coming together under one roof to celebrate the new adventures that the Disney universe will take, such as new theme parks, television shows, music, films and various products.
The 2019 Expo featured a huge show floor full of fun experiences and special opportunities to see what's new for Disney worldwide. Fans had the possibility of running into their favorite stars and filmmakers while enjoying numerous shopping opportunities with D23 merchandise. 
But what exactly does the future hold for the different Disney worlds? According to the D23 website, "we can look forward to slinging webs with Spider-Man and strolling along Cherry Tree Lane in Disney theme parks; streaming new adventures for beloved characters, such as Obi-Wan Kenobi and Lizzie McGuire, on Disney+; and discovering new favorite characters on the big screen, among them a mythic dragon and the brave warrior who sets out to find her." However, this is only a taste of the unveilings at the Expo.
President of Content and Marketing for Disney+ Ricky Strauss and "Good Morning America" host Robin Roberts unveiled their new show.  "One Day at Disney" is a collaboration between Disney Publishing Worldwide and the new streaming service. The documentary series will shine a light on the creative forces in front and behind the cameras at the Walt Disney Company.
"Disney+ is just a way for [Disney] to expand their monopoly into the streaming industry," senior Britton Phillips said. "Right now they have almost a complete monopoly over the entertainment industry with them buying Fox for more superhero characters, and for giving out Spiderman."
Disneyland California and Disneyland Paris are getting a new superhero-themed park called Avengers Campus. Guests who visit the campus will become a part of an interconnected story spanning from California to Hong Kong to Paris as the Avengers are trying to recruit new, extraordinary people. Avengers Campus will also feature the first Disney ride-through attraction to feature Spider-Man and Pym Test Kitchen. The campus will be available to guests beginning in 2020, arriving first in California and then Paris.
Marvel Studios president Kevin Feige announced three new live-action series in development for Disney+, "Ms. Marvel", "She-Hulk" and "MoonKnight". He was later joined on stage by Ryan Coogler, director and co-writer of Blank Panther, the only Marvel film to be nominated for an Oscar. They came together to announce that a sequel is finally in the works and that it is slated for release on May 6, 2022.
"I think its very cool that they are doing a streaming [service] that is cheaper than Netflix," senior Bryonie Mandal said. "They're having all the Marvel movies and new content, and they're having more content geared towards teenagers!"
All the news from the D23 Expo wasn't happy news, though. Actor Tom Holland, who has played Spider-Man since his debut in the Marvel Cinematic Universe in 2016's "Captain America: Civil War," was forced to address his departure from the MCU. Sony, who owns the rights to the character, and Disney couldn't come to an agreement that would secure his spot in the MCU for future films. Fans were devastated and even went as far as to hold small memorials for his character, putting his pictures of the web-slinger on signs saying "I Belong with Marvel, not Sony!" Holland himself could only bring himself to say, "It's been a crazy week, and I love you all from the bottom of my heart, and I love you 300," referencing Robert Downey Jr's character Tony Stark's emotional line from "Avengers: Endgame."
Other surprises from the Expo include a new "Guardians of the Galaxy" attraction, Pixar's new movie "Soul" starring Jamie Foxx and three new ships coming to Disney's cruise line fleet.
"With marvel, it does look like they're going into some more diverse sorts of film-making," MSMS senior Aiden Leise said. "In terms of stream service, an alternative to Netflix might be a good business plan, but I think only time will tell if it's a good idea or not."
About the Writer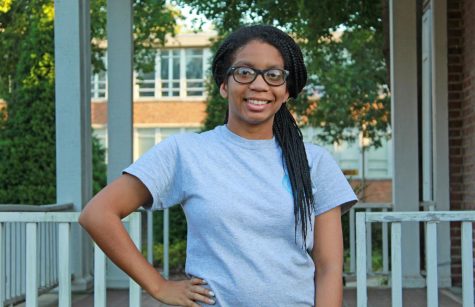 Raven Day, Staff Writer
Raven Day is a senior from Ruleville, MS, a small town in the Mississippi Delta. She serves as a staff writer on The Vision. Aside from The Vision, Day...