Review: 'Euphoria,' S1E1 – A cultural phenomenon

"An unrealistic, disgusting, and poorly written drama about idiotic high school kids," said one parent's review of Euphoria on Common Sense Media. It's part of a chorus of viewers criticizing the hit teen drama's explicit content. But to say that "Euphoria" is all sex, drugs and teenage drama is a gross mischaracterization.
"Euphoria" premiered on HBO earlier this summer and was an instant hit. The show attracted a lot of attention for its relatable themes, ensemble cast and glittery eye make-up. 
Acclaim from critics and fans is well-deserved, but this show isn't for everyone.
The pilot episode is narrated by Rue, a seventeen year-old addict fresh from rehab. She relays the story of her life-long struggle with her mental health. Also introduced in this episode is her love interest, Jules, a transgender girl who recently moved to town after her parents' divorce. They meet later that night at a party hosted by All-American quarterback Nate Jacobs, who quickly establishes himself as the show's embodiment of toxic masculinity. 
The characters make up an interconnected story, each dealing with their own issues. Rue relapses immediately after coming home. Jules courts older men through social media, which results in a violent (and graphic) encounter. Nate blows up at the party when he sees Maddy with someone new, showing his violent anger issues. 
What makes "Euphoria" stand out is how relatable it is. Rue was born into a world of turmoil and, like most teenagers, escaped from it in unhealthy ways. 
These characters are not role models. They act and say things that are questionable at best. That's not entirely a bad thing. Maybe teenagers need characters like them. Characters who reflect what they go through. It may not be inspirational or G-rated, but it sends the message that they are not alone. 
Isn't that what we all need?
Love it or hate it, "Euphoria" has proven itself to be a cultural phenomenon, and it's just getting started.
About the Contributor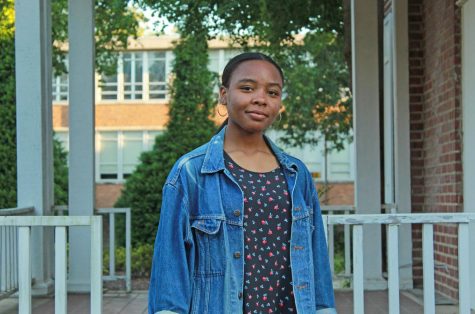 Simeon Gates, Copy Editor
Simeon Gates is a senior in the Class of 2020 and a Copy Editor for The Vision. She was raised in Jackson, MS. An interest in writing and social issues...