Calhoun: US should buy Greenland
Donald Trump made his way back into the headlines recently by proposing yet another one of his interesting ideas. Now, along with the building of a wall at the United States-Mexico border and the creation of a space force, he has shown interest in the prospect of America purchasing Greenland from Denmark. 
His interest in the purchase drew ridicule from those in the media as well as on social media. Not fazed by the mocking, Trump embraced his critics by posting a meme about the ordeal on his infamous Twitter account. Because of the erratic behavior he has displayed throughout most of his presidency, many people wrote off his interest as typical Trump behavior. However, while seemingly absurd at first glance, the prospect of buying Greenland has not only been seriously considered in the past but is an acquisition that the United States should further seek.
Trump is not the first to present the idea of the U.S. purchasing Greenland. In 1876, Secretary of State William Seward looked into the idea of acquiring Greenland from the Danish along with his eventual purchase of Alaska from Russia. In more recent history, President Truman offered $100 million for the island in 1946. 
So why should America purchase Greenland now? Well, not only is the island just a ridiculously cool place with glaciers, walruses, mountains and polar bears; it's also home to an untold amount of natural resources like zinc, lead, gold, iron ore, diamonds, copper, uranium and even oil. Along with these resources are vast, untapped deposits of rare-earth metals, including neodymium, praseodymium, dysprosium, and terbium. Used widely in electronics from lasers to smartphones, the market for these metals is dominated by China. Access to these metals would alleviate economic pressure from China in the continuing trade war between China and the U.S.
In addition to the economic benefits in making Greenland a U.S. territory, there are also strategic reasons. All it takes is a game of Risk to realize the importance the island has. With Thule Air Base currently operational in western Greenland, the base's location allows their radars to achieve 240 degrees of coverage, perfect for detecting intercontinental ballistic missiles and satellites. China also seems to recognize this importance, attempting to build three airports there in 2018, before being blocked by the Pentagon.
Not only would the purchase greatly benefit America, but Denmark has much to gain out of a potential deal. Currently spending $670 million a year in subsidies to keep the island's economy afloat, Denmark is losing money by throwing away the tax dollars of Danish citizens into the fantasy that an island located in North America is somehow European. 
Currently, with both Denmark and Greenland opposing the prospective purchase, an irrefusable offer would be in order. With an estimated value of $1.1 trillion, equivalent to 407 years of Greenland's current GDP, the purchase of Greenland would leave Denmark with more money than they'd know what to do with. If that is not enough, Trump could even throw in an NFL Franchise. Too bad the Vikings are already taken.
Hang on for a minute...we're trying to find some more stories you might like.
About the Writer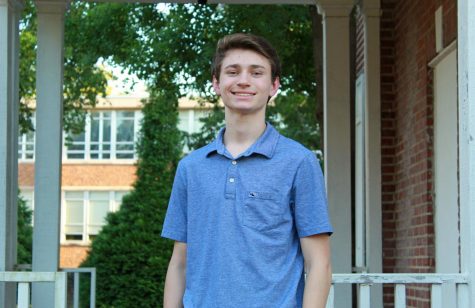 Boatner Calhoun, Sports Editor
Boatner Calhoun, a senior from Tupelo, MS,  is this year's Sports Editor. He has always had a passion for sports and is applying this passion to The Vision....