Fall sports season begins
The school year has begun, and with it comes life at MSMS: essays, homework, "Mastering Chemistry" and, seldom considered when thinking of MSMS, sports.
The start of the fall sports season is upon us, bringing with it the opportunity to participate in Cross Country and Swimming. It is no secret that MSMS can be a stressful environment, and while academics are put in the highest regard, many students turn to sports as something to pursue that is not academics-related, whether they're continuing passions from their previous school or looking to explore new interests.
In past years, the Blue Waves cross country team has not seen much success, but this year's runners are ready to change that. Boasting its largest roster to date, upwards of 20 students, and a new coach, the team is prepared for a successful season. 
Dr. Brian Burnes, a first-year teacher at MSMS and the new coach of the Cross Country team, is excited for the team to compete
"We have some great potential," Burnes said. "Several on the men's team have competitive times just from what I've seen so far at practice, and several on the women's team could also be contenders." 
However, winning is not Coach Burnes' only goal for this year. As a former cross country runner himself and a nationally qualifying triathlete, he runs with the team nearly every day, helping new and experienced runners alike become better competitors.
"Show them the fundamentals, basically how to run without hurting themselves," he said, explaining how he plans to guide new runners. For those with more experience, advanced mechanics like strides and breathing techniques are areas he plans to help the runners with. 
This commitment to making the athletes better and the level of talent the team already holds have the runners optimistic about what the team can accomplish.
"I think it's going to be a really great season," said Linda Arnoldus, captain of the Lady Waves team. "The juniors are bringing a lot of energy to the team."
Other runners, like Luke Bowles, a junior with past experience, have their sights set high.
"The state championship — that's the goal," he said. 
The key for the team to see success this year is consistency, an area the team has struggled with in the past. 
"It's really hard to stay motivated and actually come to practice because it's not really a sports-oriented school," Arnoldus said. "One of my main goals is to continue their interest in running and still enjoy it… and come to meets." 
The swim team is the other fall sport that students may participate in. Students on the swim team practice at the YMCA in downtown Columbus during the week and plan to attend competitive swim meets like the Cross Country team does. The Student Activities Coordinator, Coach Valeria Scott, is ready for the start of the season and has some specific goals in mind. 
"My biggest goal this season is to have these kids still here by the end of the season," Scott said. Commitment is important to her. "Nineteen students signed up for the swim team this season, and I haven't had any more than six at one [conditioning] practice."
Samantha Broussard, captain of the girls swim team, has high hopes for this season.
"I would like to see us go back to State and back to finals," Broussard said. "Last year, our girls 4×50 medley relay medaled third."
Although winning is the main focus for the team this year, Scott has other goals in mind for the season. Scott wants juniors to be more encouraged and excited for this season so that they still here by the end of the season." One way she plans on accomplishing this is through those with prior experience, the seniors. 
"That's something, as well. The captains have to help with encouraging the juniors so that they stick to the practice," Scott said. 
Hang on for a minute...we're trying to find some more stories you might like.
About the Contributors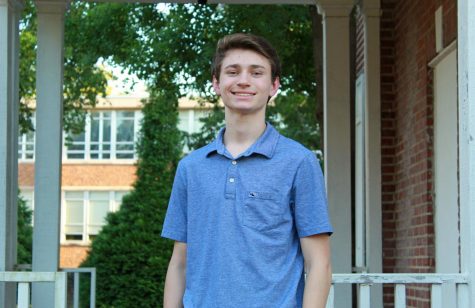 Boatner Calhoun, Sports Editor
Boatner Calhoun, a senior from Tupelo, MS,  is this year's Sports Editor. He has always had a passion for sports and is applying this passion to The Vision....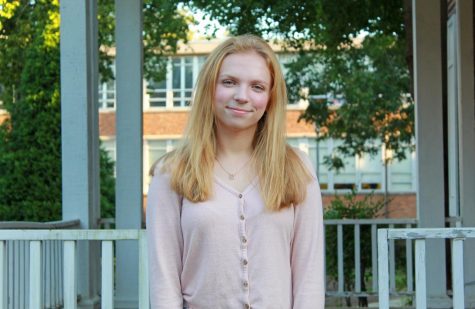 Brenna Luff, Staff Writer
Brenna Luff is a junior at MSMS from Olive Branch, Mississippi. She enjoys running on the track, procrastinating homework, and photography. When she is...