MSMS Hosts First Annual International Culture Fair
MSMS is sometimes referred to as "the most diverse square block in Mississippi," and last weekend, it showed that diversity at the First Annual International Culture Fair.
Organized by members of MSMS's Asian Student Association, the First Annual International Culture Fair invited students and community members from all over to participate in a display of diverse cultures, opening the eyes of attendees to a variety of lifestyles.
"Our goal of hosting this fair is to both be inclusive and increase awareness to other cultures," said organizer Gina Nguyen. "With MSMS being such a diverse melting pot, we felt that ICF could really expose people to cultures they may not have considered otherwise."
"It wasn't quite as big as I hoped, but we weren't that organized. It was our first year putting on such a big project, and I feel that the community feedback was great," Nguyen continued. "We had students, community members and hosts of other people. It seemed like they really enjoyed it. I am really excited to get more students involved, represent more countries and get more people from the Columbus and Starkville areas to attend."
"It was a blast seeing so many cultures represented, I guess broadening my horizons while at home," said junior Elijah Dosda. "The food was delicious, and everyone was so enthused about the countries they were representing. The performances were absolutely amazing. I really loved Helen Peng's China table and Elle Smith's Denmark table. She was so enthusiastic and had a motivational book about how people of Denmark live their lives."
"I think ICF would be made better by trying to ingrain it more into Columbus as a whole," Dosda said. "It's good enough to get more involved in the community and look forward to seeing it grow. I think this should be an MSMS tradition."
ICF was full of multiple activities for festival attendees. Cameron Thomas was particularly intrigued by the variety of ethnic foods present. "Before going to ICF, I never ate foreign food," Thomas said. "Both the food and the festival was very enlightening. It taught me to try new things more often. We played đá cầu, also known as foot badminton. It was so fun, even though we weren't playing correctly, and I know this is kind of biased because I love mac and cheese, but I really loved Sweden's table."
"I feel like especially in a state like Mississippi that people need to be exposed to different cultures," Thomas said. "Since MSMS is so diverse, I believe that we should share some of that with the community."
Hang on for a minute...we're trying to find some more stories you might like.
About the Contributors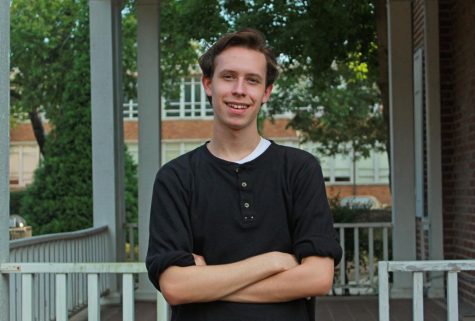 Davan Reece, Managing Editor
Davan Reece is a senior from Byram, Mississippi and this year's Managing Editor. As The Vision's managing editor, Reece is enabled to continue the endless...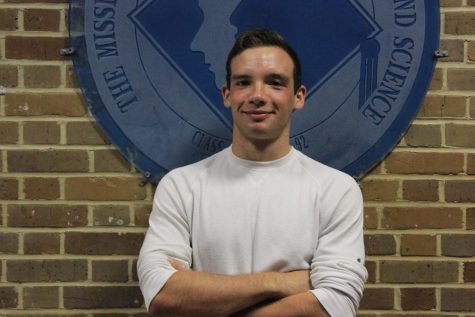 Elijah Dosda, Sports Editor
Elijah Dosda is the Sports Editor, and his motto is "There's always more coffee. Who needs sleep?" So far, (besides classes) he is involved in swim, cross...