The Madrigal: an Accomplishment of Dedication
April 29, 2019
Final Verdict: 9.3/10
"The Madrigal is a witty play that takes chances to make the audience laugh, but also allows itself the breathing room to form complex ideas"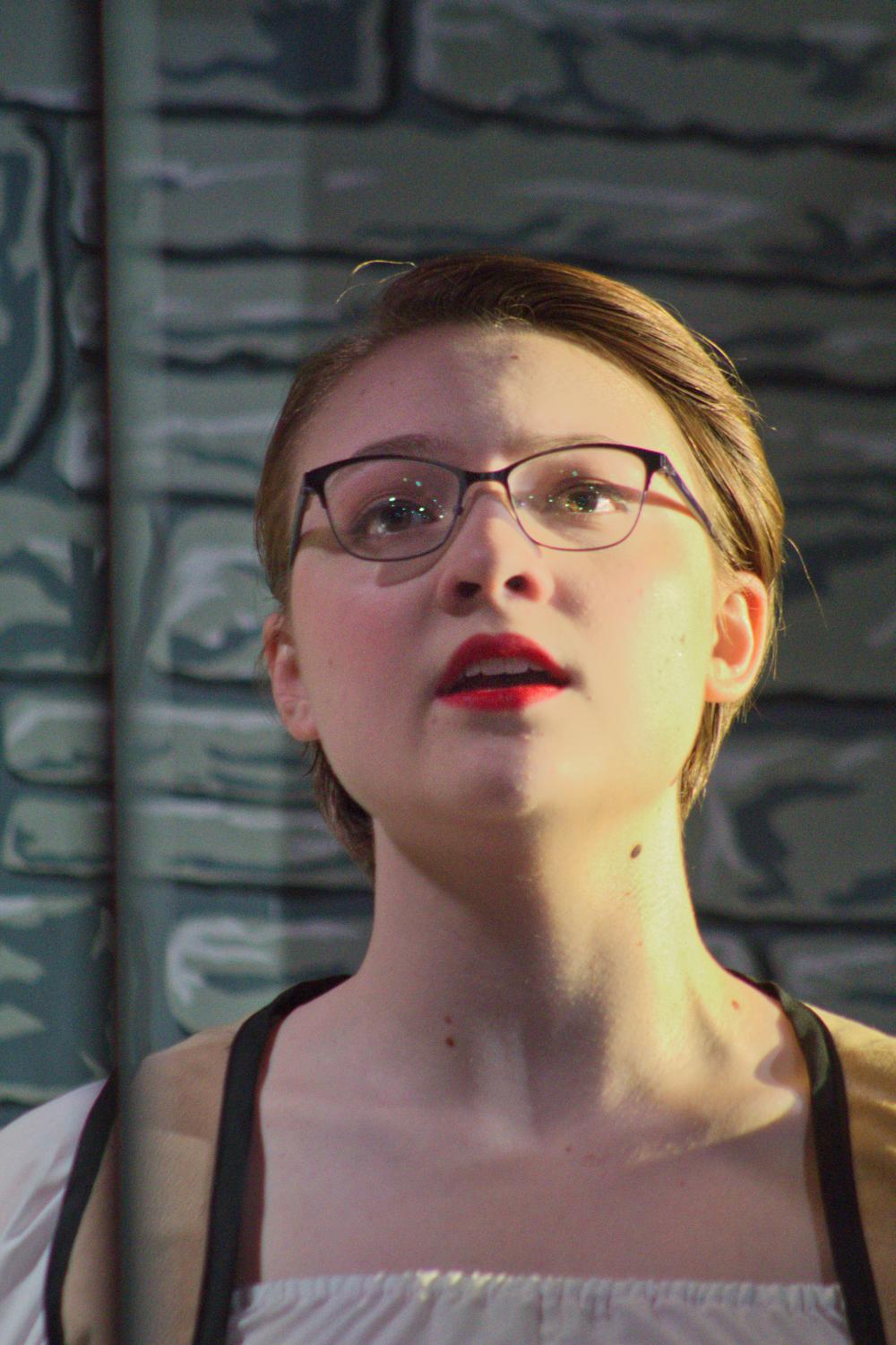 The Mississippi School for Mathematics and Science has a theatrical tradition that takes the Shackleford stage every spring.
This tradition, is called The Madrigal.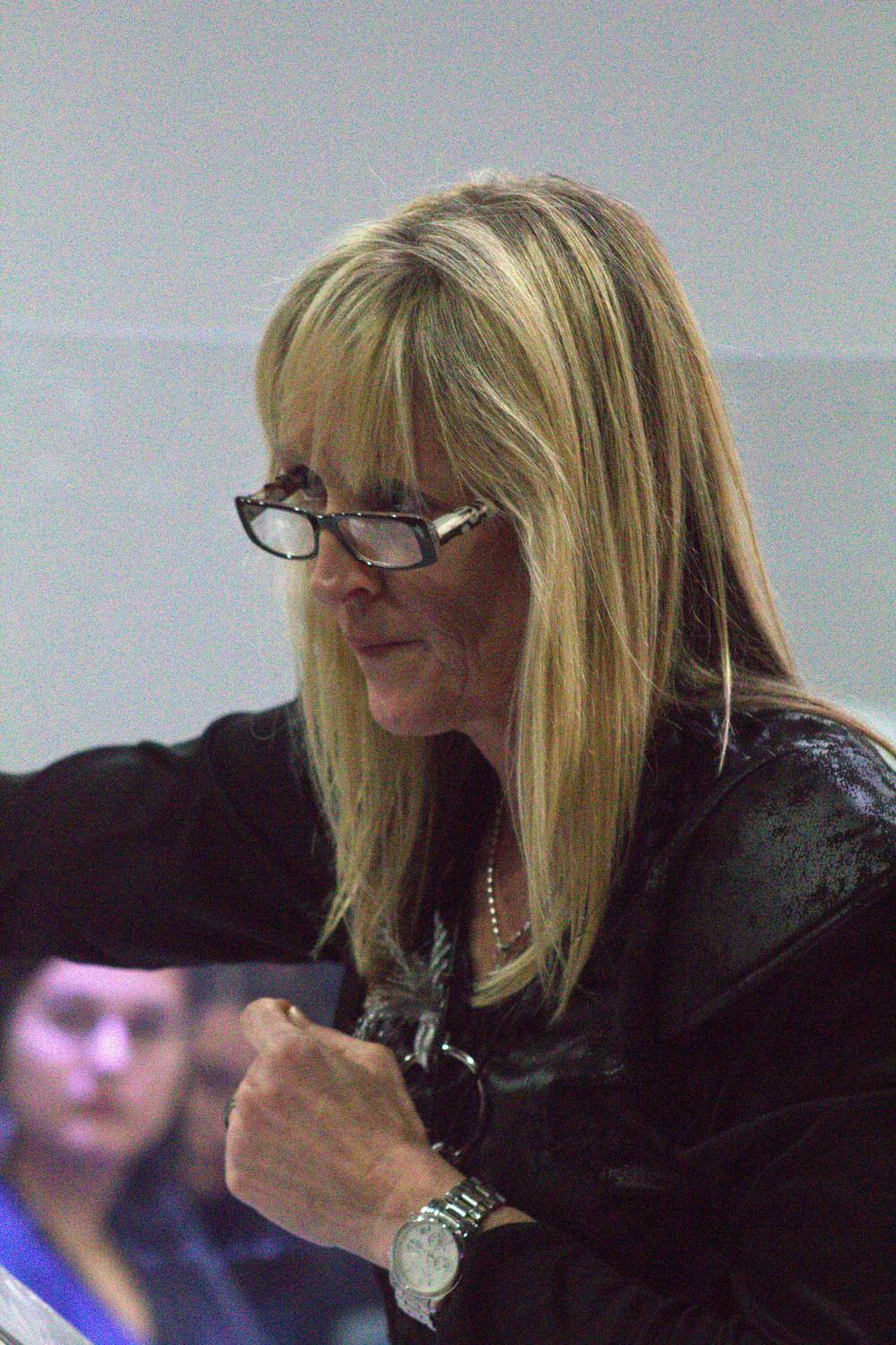 The Madrigal is a culmination of Renaissance music, dining, performances and fun. With the love and care put into the production by MSMS's choir, instrumental performance and theater groups, I was left laughing on the edge of my seat, and lost in thought whenever a character alluded to something deeper than a simple joke.
I'm not going to keep you waiting for the verdict: I absolutely recommend going to watch next year's performance. The Madrigal is a witty play that takes bold chances to make the audience laugh, but also allows itself the breathing room to form complex ideas.
It's the perfect performance to go forget about homework for a couple hours and laugh with friends, or for those seeking a more intellectually challenging play, there are several breadcrumbs lying around to piece together a deeper narrative. It rewards both audiences in such a way that it's a good fit for just about everyone.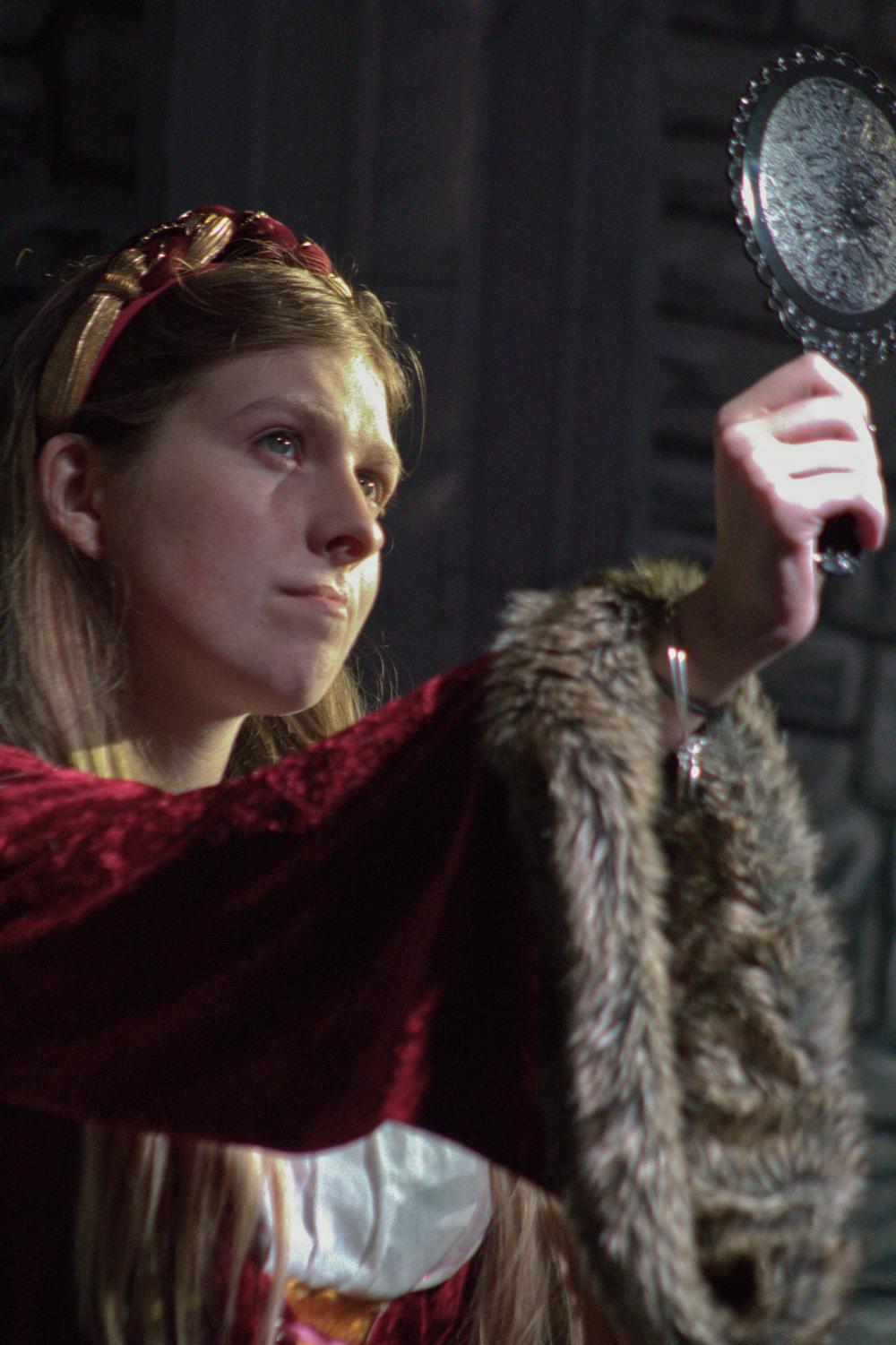 The Story:
"Looks like someone didn't learn how to read from Mrs. Gertrude."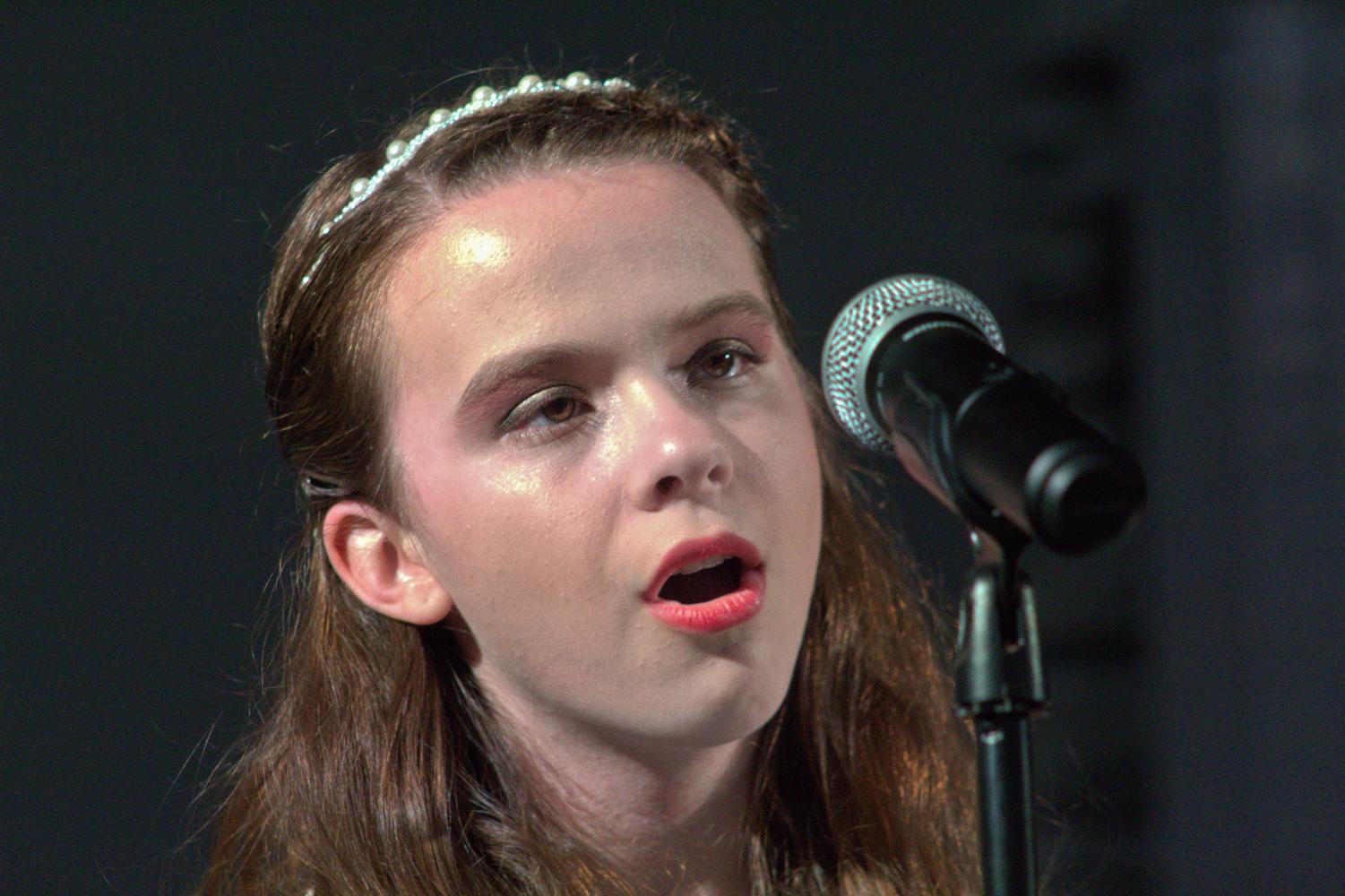 The play starts off in a kingdom where several jokes have been plastered on parchment and have been given to the citizens, much to the dismay of the king (portrayed by Leo Kinney).
They find the suspect to have been a journalist named Rosalyn (portrayed by Mildred Rocco) and then they sentence her to royal punishments à la Cinderella.
Many of the other female performers and Leo end up in a heated argument whether women should have it within their "constitution" to be able to read after Rosalyn's sentence.
While cleaning the castle, she meets a helpless prince "Charming" (performed by Raghav Nallani) who is anything but charming in his ways with women.
He describes how he met a princess in the woods, but never got her name, and never got to speak with her (this turns out to be a fortunate thing).
When Rosalyn decides that she can help the man, she then hears one of his finest lines being, "At last, I must go express my ardent enamoration for the object of my glandular reaction!"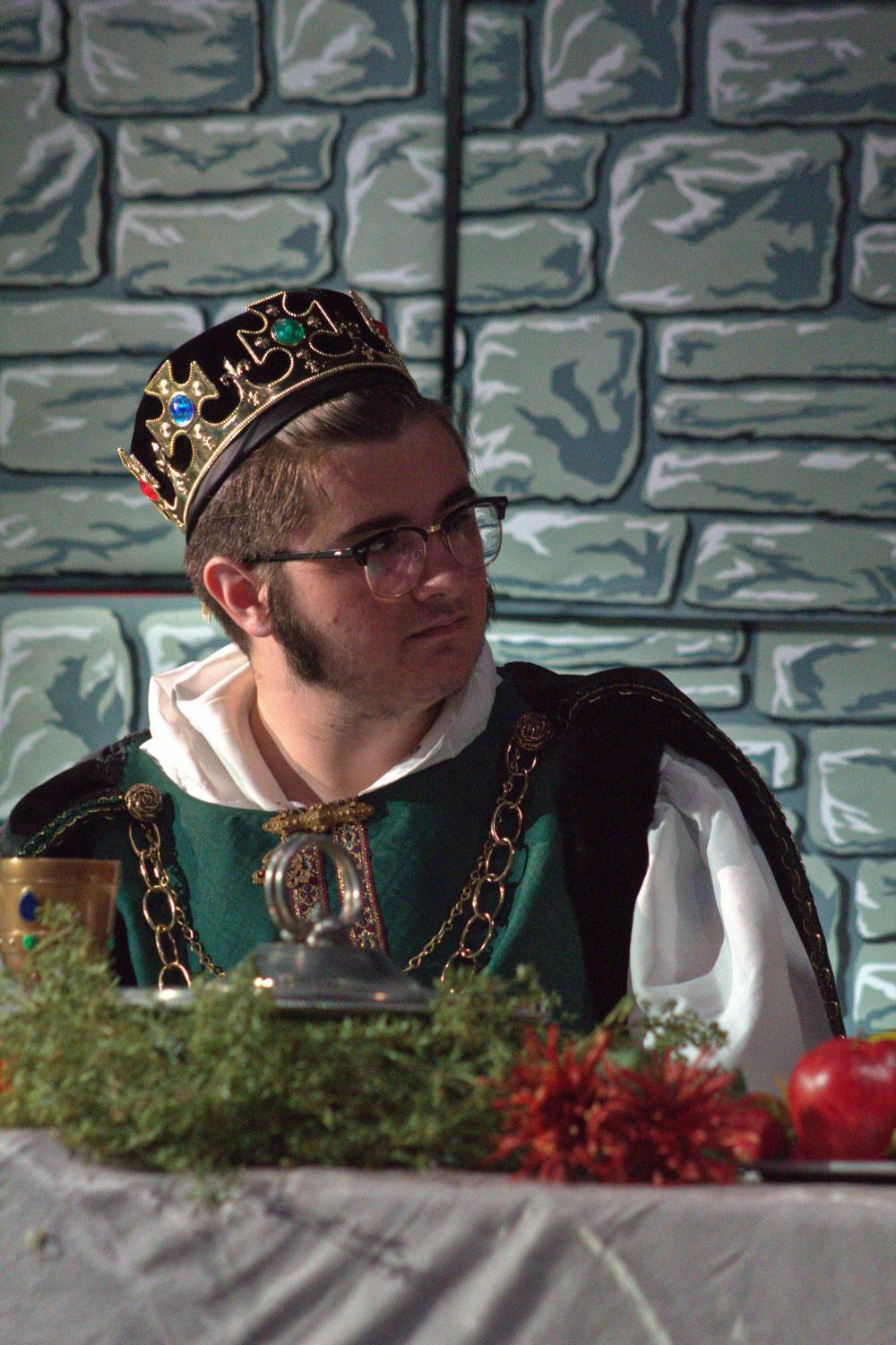 After hearing this line that has too many things in common with AP Biology Chapter 45 to be romantic, she realizes that this will be a lot more challenging than she expected.
The rest of the plot follows Rosalyn and "Charming" as he attempts to flirt with the princesses of the castle of Shackleford, each new princess adding even more hilarity to the situation.
First up is Princess Gabby (portrayed by Edith Marie Green), who believes that Charming is a mute mime ("because are there any talking mimes?") and agrees to everything she says.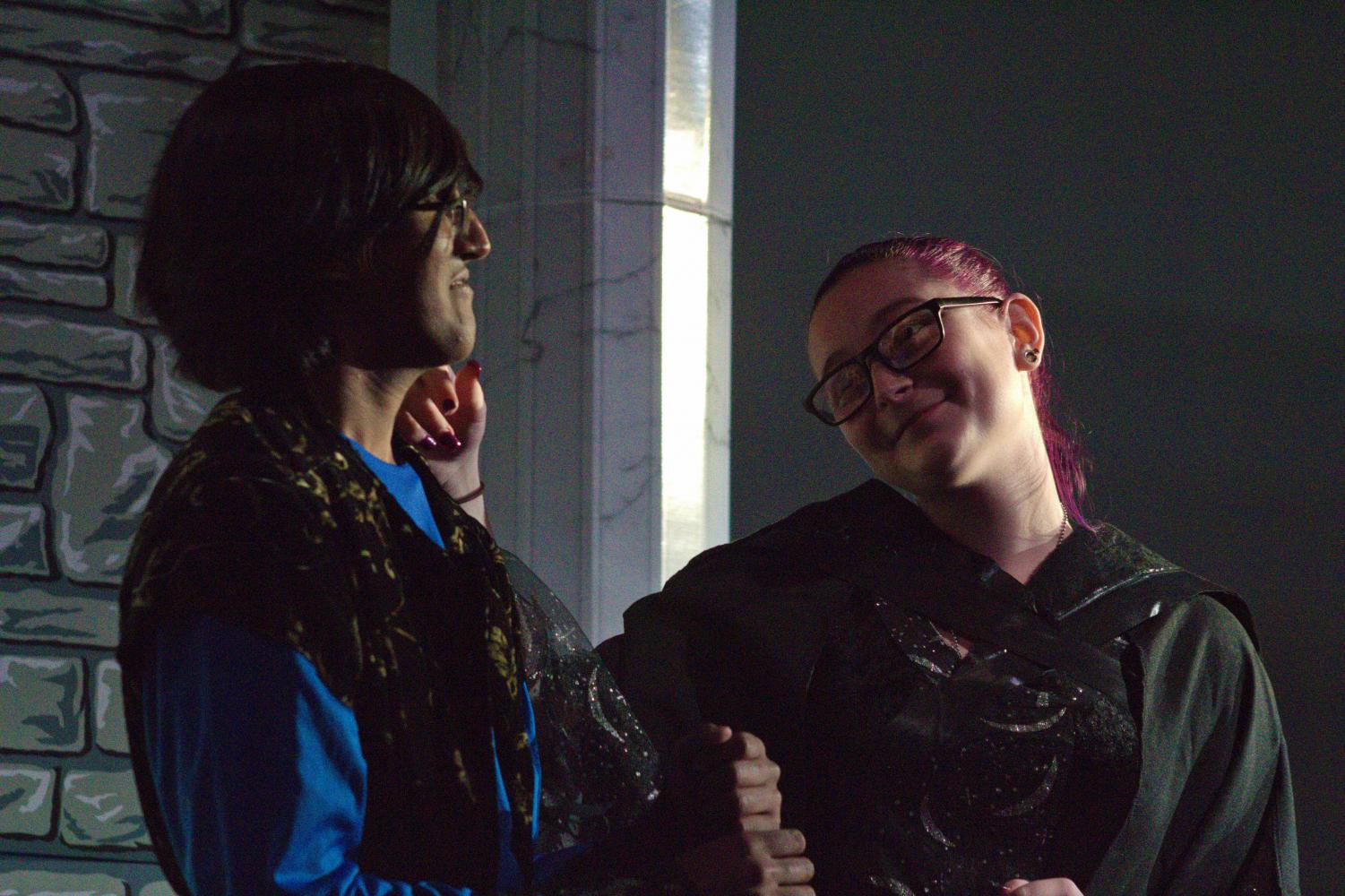 Next is the war-seeking Arachnae (Portrayed by Aaliyah Blakeny), who wants to take the throne from her father and assumes Charming to have burned and destroyed several villages.
And finally, the beauty, but vain Barbie, who amusingly asks, "Where did I go?" after dropping her mirror.
Unfortunately, none of these seem to be the exact princess our protagonist is looking for, but he leads all of them on by mistake. 
The tension created by this was one of the high points of the play.
When they all gather around the dinner table and realize that they had all promised to marry the same man, a small argument ensues.
It turns out that Rosalyn's poems had been passed down to the wrong princesses by the King's Jester, (portrayed by  De'Arius Jefferson).
The plot resolves itself by Charming realizing that the woman he wants is Rosalyn all along, for her intellect and wits, and reveals that his terrible flirting skills are actually a curse.
The final line of the play concludes with one final poem, that not only rhymes, but is actually romantic.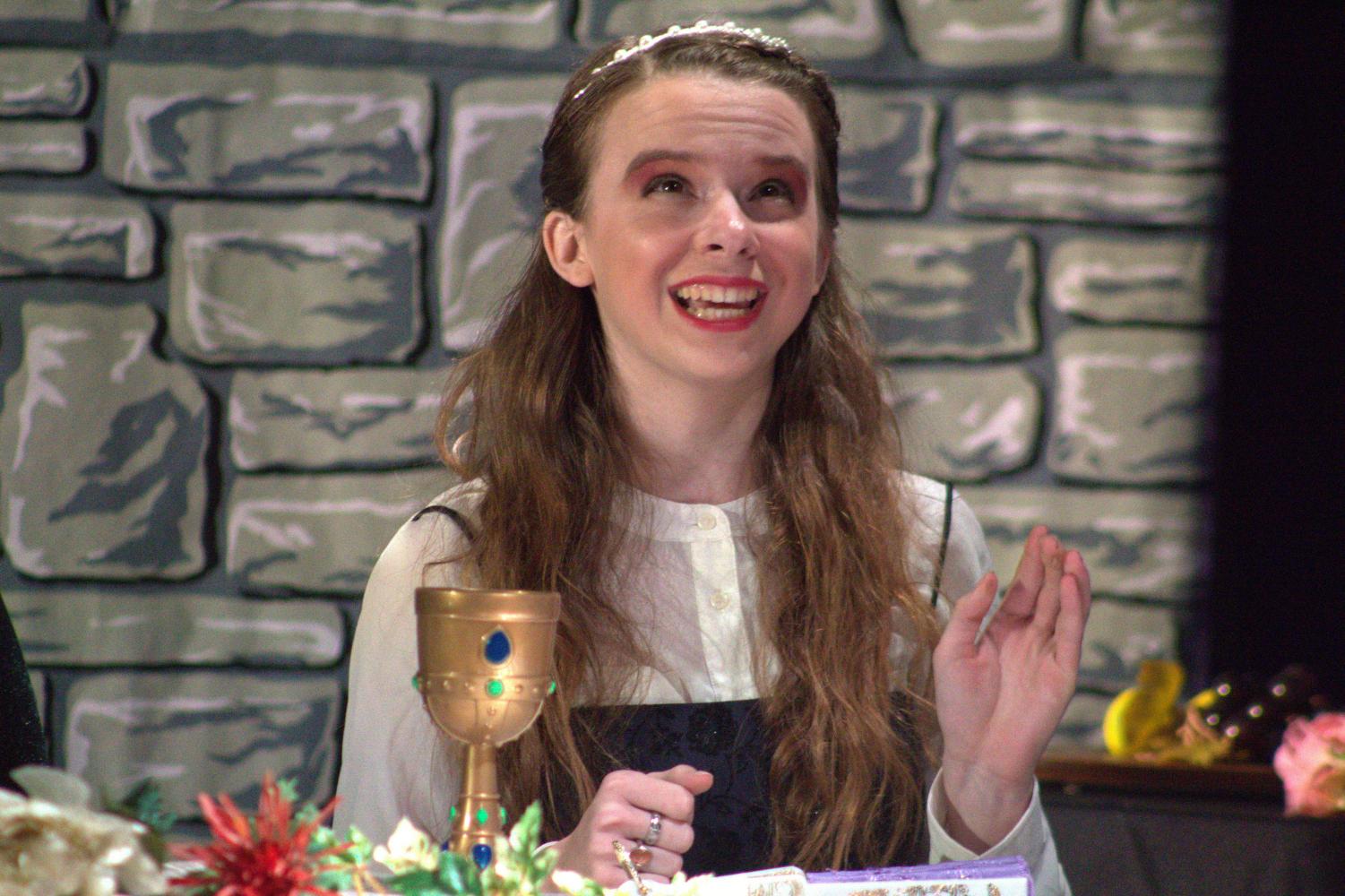 The cast delivered this script beautifully, with so many moments hitting the mark on comedy and being totally unexpected. The crowd was laughing along side me for several of the hit beats like when Nallani tried and utterly failed to show his love to each of the princesses, or like when Arachne slightly brandishes a sword at the dinner table and plays it off like it's nothing.
There are also several moments that can be interpreted a bit deeper than the comedy.
Rosalyn has sworn off love, and she takes steps to defend her independence even to those who constantly ask her, "Was it a bad break-up?".
Other comments are like the place of people in society, whether they should have the right to knowledge if they were commoners, or if that right to knowledge was something reserved for only the royals.
This idea was challenged right from the beginning with Rosalyn trying to teach the public how to read, and the intense rejection of that idea from the King.
The variety of character emotions on display are impressive, and while one moment was filled with constant humor from the actors, in some scenes you could tell there was a little sadness that made sense in context with the character's motivations.

All around, high marks for the story and the acting portions of the Madrigal.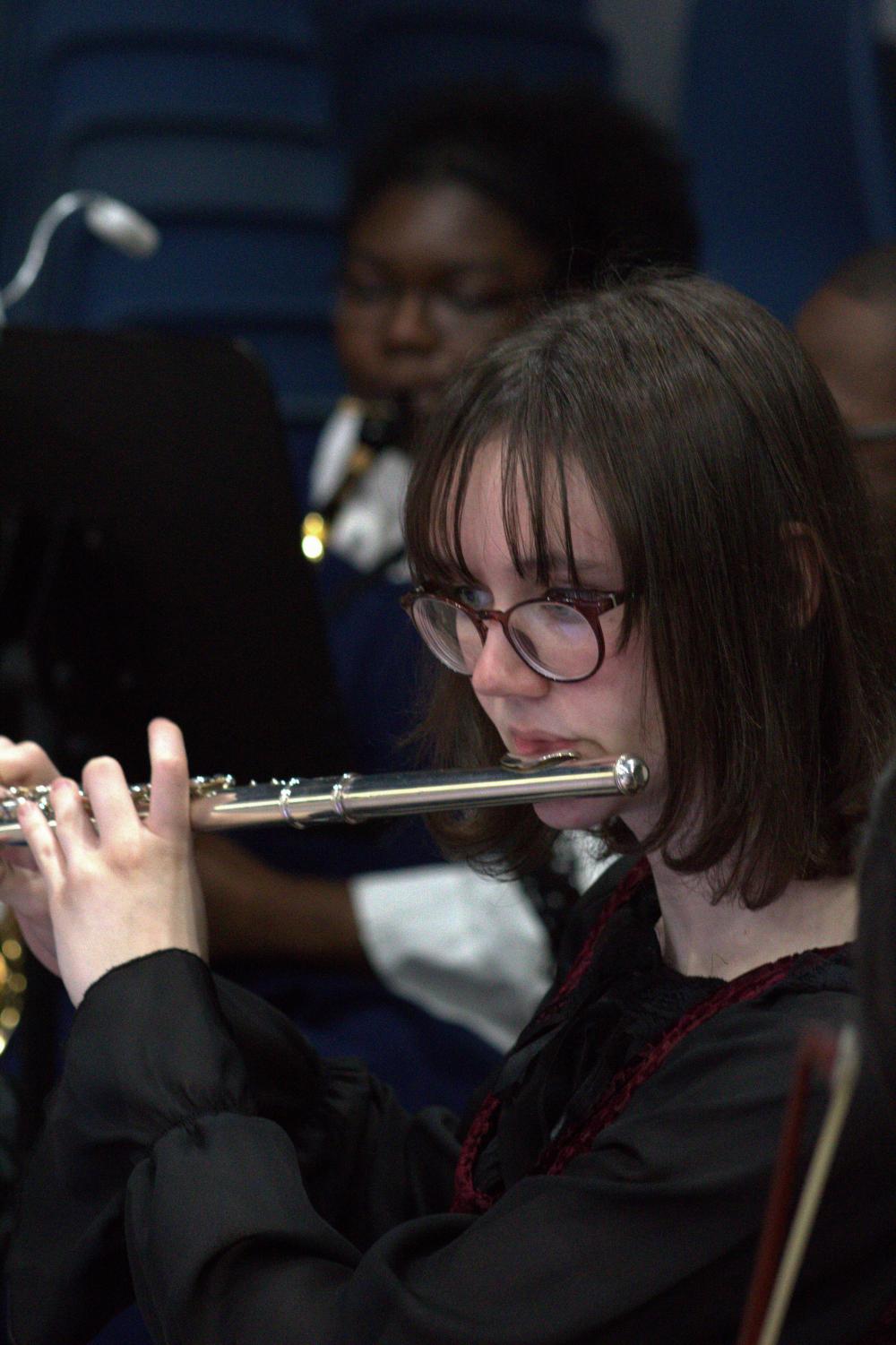 The Orchestra: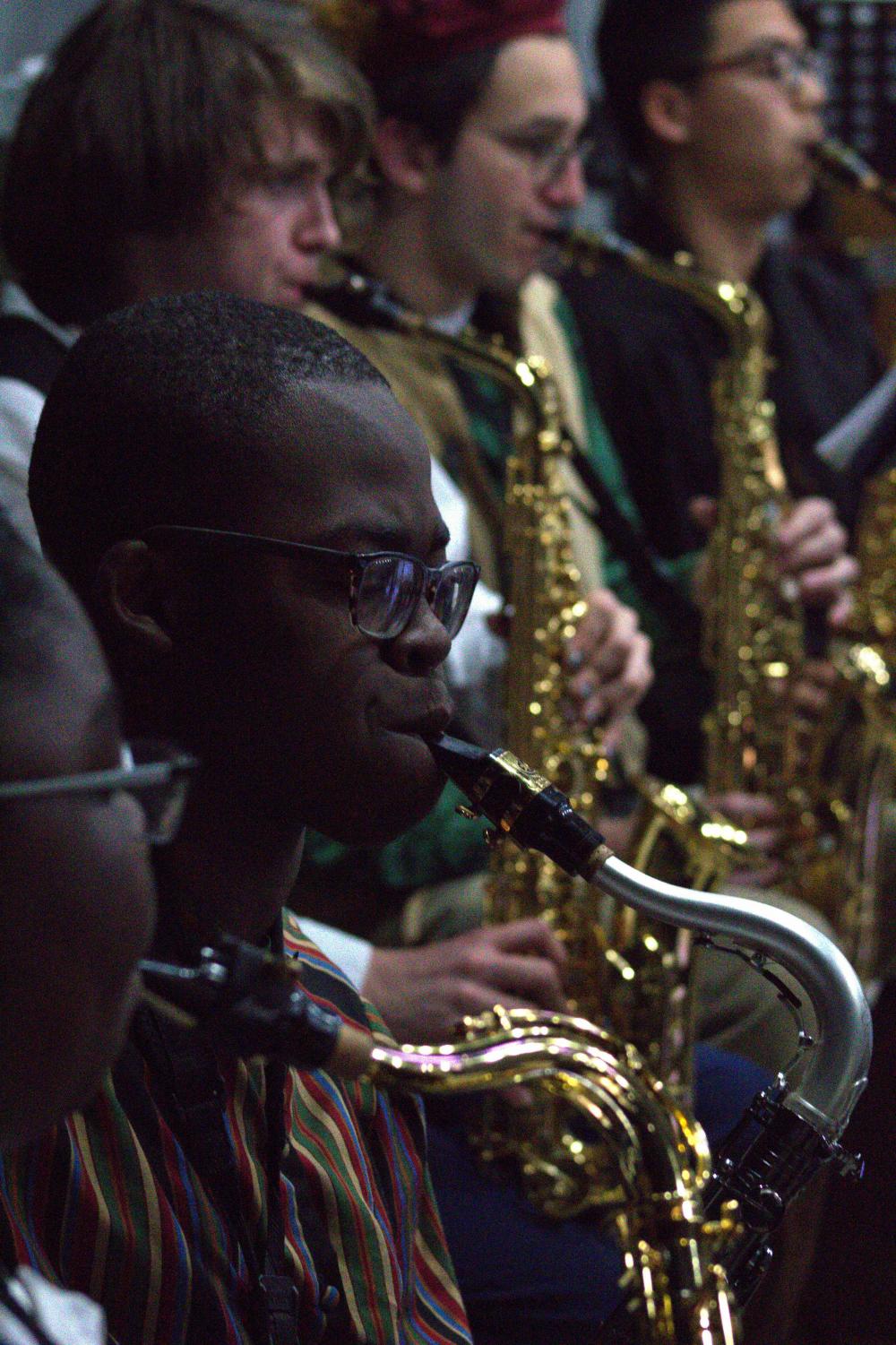 Next, this event wouldn't be the same if it weren't for the instrumental performances. There were several, including pieces led by Mrs. Barrham, and student-led movements by Taniya Bland and Ethan Trapolino. Students from the band performed admirably, producing nice music for everyone to dine to.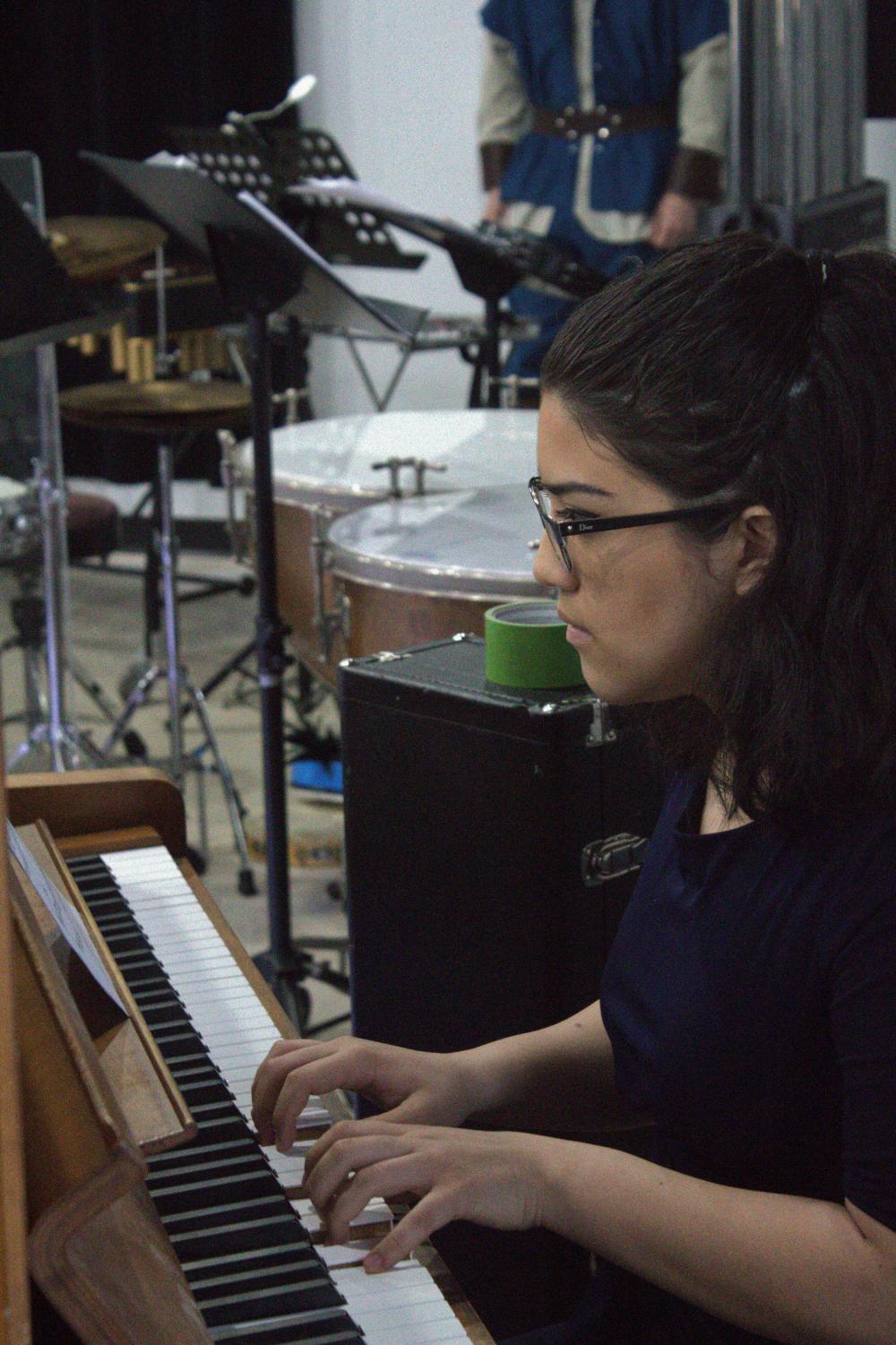 A personal favorite piece of mine was Bertha Mireles's renditions of Chopin. She was a little nervous, but for being her first year at piano and tackling such complex pieces, it just blew me away.
Also, the main cast from the play portion of the night performed choir pieces as well, their harmonies were well matched and unique.
Students clearly worked hard on the music, and all of the dedicated performers really did give the night an atmosphere that hearkened back to the medieval age.
I caught up with the cast and symphonic players after the performance, and they mentioned how they originally started work on this play at the beginning of January, which is even more impressive.
Usually plays of this scale are a full year endeavor, and to complete this in just a semester surprised me thoroughly.
Behind the Score:
Pros:
-Fantastic Music
-Great Acting,
-Comedy On Point
Cons:
-A Little Nervousness
-The Concert/Intermission Portion would serve better to be in the middle of the play.