"Jesus: But I said to love ALL"
On Tues., Feb. 26, the General Conference of the United Methodist Church came to the conclusion that they would continue to impose a strict ban on gay and lesbian clergy and officiating same-sex marriages. By instituting this ban, the third largest faith community in the world has essentially told the entire LGBTQIA+ community that they are not welcome in Methodist churches. The sheer totality of the act is unsettling to me. I grew up in a Baptist church—not a Methodist church—but there are many members of other denominations that feel the same way as the Methodist Church. They believe that allowing same-sex marriages is going against God's plan, pointing out everywhere in the Bible that states, "man shall not lay with man." However, I don't intend to favor one side over another. This piece is going to be about finding a middle ground on the issue that I think all churches can benefit from.  
The middle ground that I find as a Christian and LGBTQIA+ supporter is a combination of the teachings of the Bible and common law. When we often hear about people not supporting the LGBTQIA+ community, we hear about how the Bible forbids any same-sex marriage or relationship, but what we fail to also understand is that the Bible also instructs us to love ALL. One scripture that I keep coming back to is Colossians 3:12-14, which states, "Therefore, as God's chosen people, holy and dearly loved, clothe yourselves with compassion, kindness, humility, gentleness, and patience. Bear with each other and forgive one another if any of you has a grievance against someone. Forgive as the Lord forgave you. And over all these virtues put on love, which binds them all together in perfect unity." This verse tells me that, no matter what, we must at all times adhere to the traits of compassion, kindness, humility, gentleness, and patience, but by shunning LGBTQIA+ supporters, clergy, couples, and families out of churches, we are doing the exact opposite. I think that the real crime here is not the uniting of same-sex couples but the downright exclusion of an entire community of families, adults, and even teenagers who are looking for a home and family within a church that will help them know the grace and mercy of God.
Now, for common law. A statement that I have been told countless times by my parents is to treat others the way you would want to be treated. And that just isn't happening, as evidenced by the recent ban by the Methodist Church.  Many churches are shunning this community and refusing to follow the golden rule in the most childlike. The Washington Post made a report about two Pro- LGBTQIA+ Methodist ministers named Cecil Williams and Lloyd Wake, who are African-American and Japanese American, and how they used their prior experience with racial injustice to unite the Methodist community on this issue. Just like telling someone that because they're African or Asian American they won't be accepted is wrong, telling someone who is in the LGBTQIA+ community that they won't be welcomed into a church where everyone is supposed to be welcome is wrong as well.
Hang on for a minute...we're trying to find some more stories you might like.
About the Contributors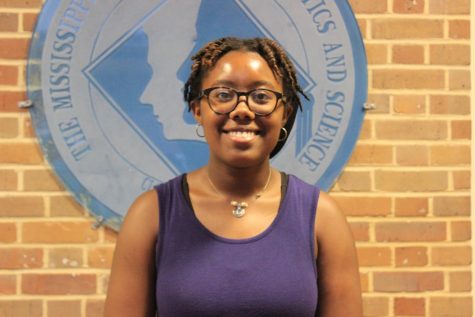 Kerrigan Clark, Assistant Web Design Editor
Kerrigan Clark is a senior who works as an assistant editor for web design and is one of the social media assistants here at The Vision. She enjoys reading...