Waves Tennis Falls at East Webster
The Blue Waves Tennis team put up a fight, losing 3-4 overall, in their away match on Tuesday, March 5. With the temperatures low and the level of game faces high, several students individually came back with wins.
Catherine Li won 6-1, 6-3 in her girls' singles match. Esmond Tsang and Victoria Meyers won their mixed doubles match 6-2, 7-5, 10-7, and Taylor Willis and Erin Davis won their girls' doubles match 6-4, 6-4.
Ezra McWilliams lost 3-6, 4-6 in his boys' singles match, while Samantha Anderson and Kailah Ware lost their doubles match 4-6, 4-6, and Boatner Calhoun and Joshua Seid lost 4-6, 2-6 in their boys' doubles match.
Senior Ezra McWilliams was very vocal about the cold temperatures he was subjected to during his tennis matches. "It was cold, but I feel that I could've done better despite the weather. I'm really disappointed that I lost, but you can't win them all I guess. I just know next time I will come back with a win."
McWilliams went on to say that everyone did their best and that the Blue Waves tennis team could only go up from where it is now and that losing is a part of winning. He remained positive and looked to future games with hopeful eyes for better outcomes.
Despite the frigid temperatures, the team persevered and strengthened their team work, even if some of the games ended in losses.
"My partner and I did pretty well, and I really enjoyed playing with her," said senior Kailah Ware. "We made a pretty good team out there even though we didn't win. Also I think it should be a limit on the temperature we have to play in because it was really cold and I felt like my toes were going to fall off."
Ware also talked about how she was  proud of all her teammates for enduring the cold weather and pushing through to win their matches. The players maintained a positive a outlook on their tennis matches even if it didn't go their way.
Their next matches will be on March 19 and 21.
Hang on for a minute...we're trying to find some more stories you might like.
About the Contributors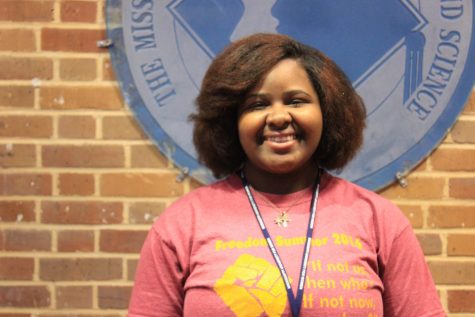 Jessikah Morton, Social Media Assistant
Jessikah Morton is a senior here at MSMS. She is a part of the social media section of The Vision. She is in BSA, Blue Diamondz, Spirit Squad, and she...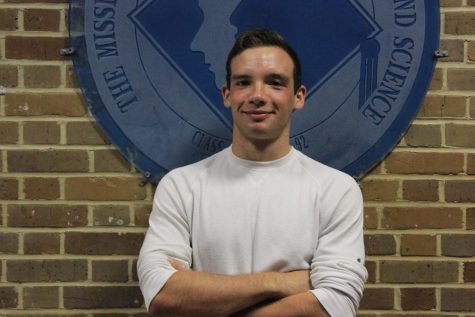 Elijah Dosda, Sports Editor
Elijah Dosda is the Sports Editor, and his motto is "There's always more coffee. Who needs sleep?" So far, (besides classes) he is involved in swim, cross...