Goodbye February, Hello August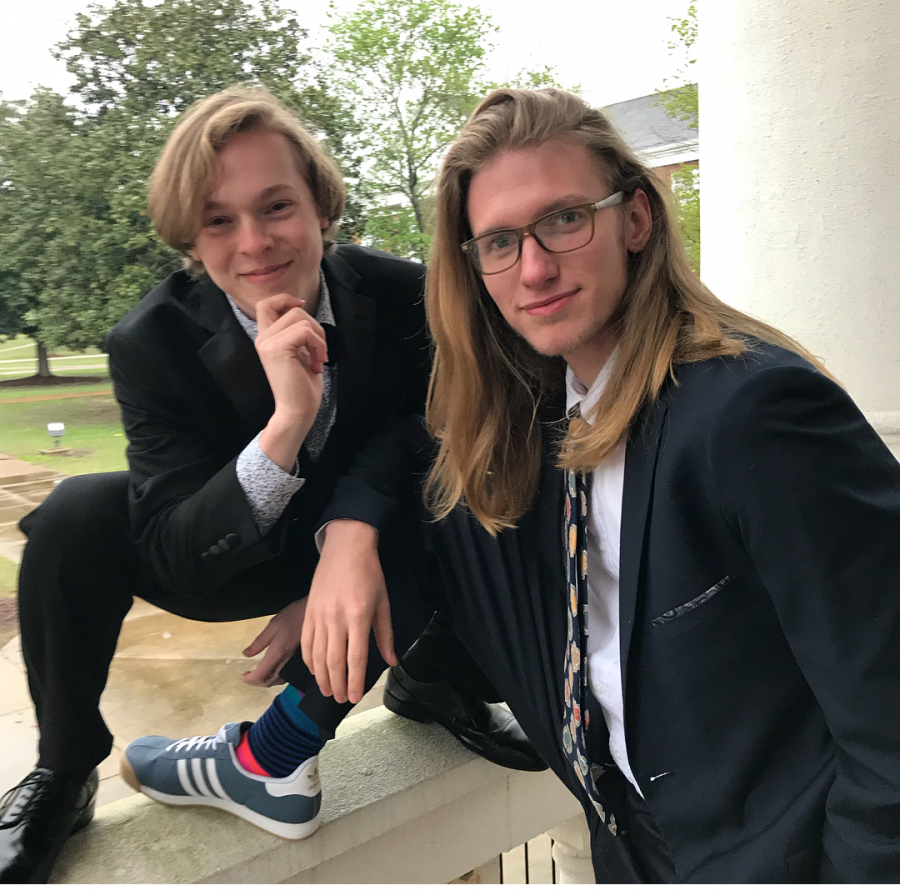 As we get closer and closer to senior graduation, the necessity to appreciate our marvelous class of 2019 grows along with the sorrow of seeing them go. One such senior who deserves a spotlight is the one and only August Andre, a crazily artistic and caring senior whose candid experience at MSMS has both enhanced his self and brought him down to earth.
Andre is from outside of Oxford, MS, beginning his artistic journey following in the footsteps of his father Yerger Andre, a well-known ceramicist in the Oxford area. August's creative energy keeps him going outside of classes, and he says that "I'm usually involved in various arts. I love to try new mediums and challenge myself in that regard."
Trying new things is always good for an artist, and Andre says he has recently enjoyed stretching his mind through reading works by Friedrich Nietzche, saying "I'm thoroughly enjoying it: Beyond Good and Evil, The Gay Science, etc."
When asked who his favorite teacher is here, Andre had quite a lot to say about a certain pulchritudinous English teacher: "Dr. Easterling is by far my favorite teacher. He allows students to discuss opinions on literature and thus creates an engaging academic environment. Dr. Easterling is also a brilliant professor when it comes to film, cinematography, and dramatic performance. He's frickin magnificent."
Andre's favorite classes are in keeping with his love for Dr. E, and other links can be found as well. Connections to the teacher can be seen through the clubs that Andre is involved with, including drama club, and his involvement in drama class as well. If you too see a trend happening here, I'm sure we can all agree that this affinity for the beloved "Dr. E" is not ill-founded.
Speaking of clubs—which include soccer, Beta Club, and Fashion Board—avid readers of The Vision may remember Andre from an earlier article involving SEAL Club's archeology-esque excursions at Luxapalila Park in Columbus, where he found a very impressive boar skull as well as a few others.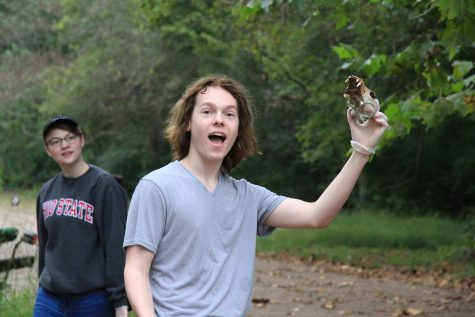 Although I've heard a few things from seniors about how their time at MSMS has gone, Andre's candid explanation of his journey as an MSMSer hit home with me:"My opinion of MSMS has changed dramatically over my years here. I used to be quite intimidated by the workload and teachers, but I've grown out of that. I love most classes, and I don't stress nearly the same as junior year. MSMS also sucks. I miss being the strong support for my family, and I miss the family here that's been taken away. But, I have friends here to get me through the tough times and help entertain me during the fun ones. Overall, I love my school, and I'm glad to call it my home," said Andre.
In the midst of college decisions and the ever-rampant journey of "what do I want to do with my life?", Andre is a reminder that you don't have to have all of your mess in order for you to be on track with college. He says that "as far as college, I'm undetermined on where I'll be going." But he has a strong determination about what he wants to do with his life, saying that "as of now I plan to pursue government and international affairs."
Finally, as any good senior should he also left us rising seniors and any prospective juniors some seniorally advice: "Get/stay organized. I'm by no means a great example of this. BUT I have a method to my procrastination. Time management is very helpful and allotting specific times to assignments no matter how close to the deadline has aided me in prioritizing work and club activities."
About the Writer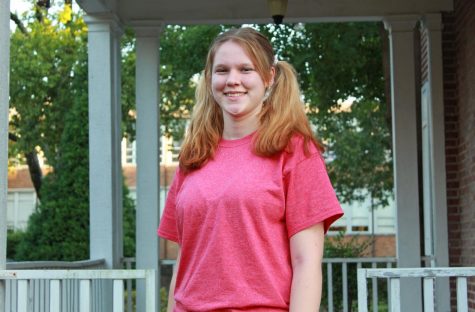 Ada Fulgham, Student Life Editor
Ada Fulgham is the Student Life Editor for The Vision, and is a member of the MSMS class of 2020. Reading, writing, singing, making and listening to music,...