Waves Tennis Battles New Hope to Start New Season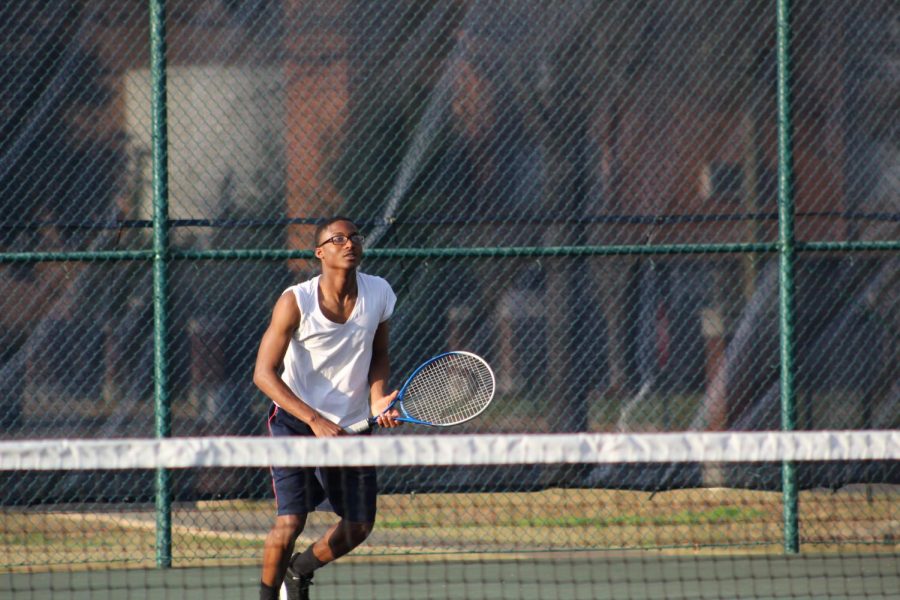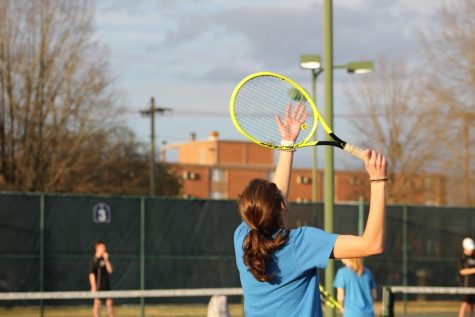 The MSMS tennis team played its first practice match on Thursday, Feb. 28 against the New Hope Trojans. They earned two wins in doubles matches with Kailah Ware and Emma Rowlen winning 6-4 in one of their matches and Advaith Sunil and Joshua Seid winning both matches 6-2 and 6-1.
Another notable team was Om Chimma and Jude Letonoff losing both matches with a close 6-4 and 6-4. The rest of the team saw mixed results, with Taylor Willis, Erin Davis, Victoria Meyers, Will Sutton, and Ezra McWilliams all gaining another match under their belts to prepare for the first regular season match on 3/5/19 at East Webster.
"
They can only come up from here and I expect great things to some from the MSMS Blue Waves Tennis team."
— Morgan Emokpae
Even though there were some losses in this first game of the season, it didn't deter the positive spirits of the team. Even some spectators were disheartened by the rough start the players had but remained positive about the overall work ethic the players displayed. 
"I watched the game between Om and Jude and the other team. They got some really good hits in but some of their serves were off at times and their returns weren't as good," spectator and junior Niyah Troup commented. 
Troup went on to explain how well she thought they did overall and how proud she was of her classmates. Other spectators experienced the same feeling pride for being a part of a community that allowed students to have an opportunity to do something they love.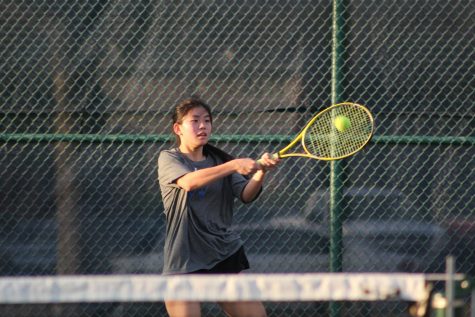 "I really enjoyed the game and being able to come out and support my peers, and I think they can only come up from here and I expect great things to some from the MSMS Blue Waves Tennis team," senior Morgan Emokpae said. "There's just something so calming about watching people play tennis. I just love the game."
The scrimmage also turned out to be a practice round for the crowd, as well.
"I was not aware of the fact that I was supposed to be quiet during the game," said Troup. "The coach got on to me for that, but I was just so excited to see my friends play."
Some would say it's important to have a great support system and a positive attitude, which is not lacking within the MSMS community on account of the players' comments after the game. Many players were disappointed about their losses to say the least, and they also strive to do and be better in their next game.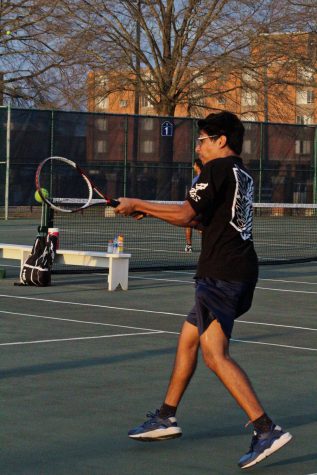 "It was a tough match but I think we did well even though we lost 6-4 in both matches,"  junior Om Chimma said. His position was boy's doubles one alongside junior Jude Letonoff. Chimma has played tennis since he was in the fifth grade but unfortunately his coaches were not helpful in teaching him the sport, so he took initiative and taught himself. He joined the MSMS tennis team in order to continue perfecting his form and learning the game.
The coach of the tennis team ended off with many optimistic things to say about the team's performance.
"We need more practice but we definitely need more kids to show up. They've played well together and I feel like they'd be even better once we get on a court and start practicing hits. I'm very proud of them, they've done well," said the coach Jon Beadlescomb.
The team will travel to East Webster on Tuesday, March 3, 2019, for their first regular season match.
For everything else MSMS Sports, keep it turned to The Vision.