Introducing Your 2019 graduation Declamation Speaker: Ms. Kelsey Hollingsworth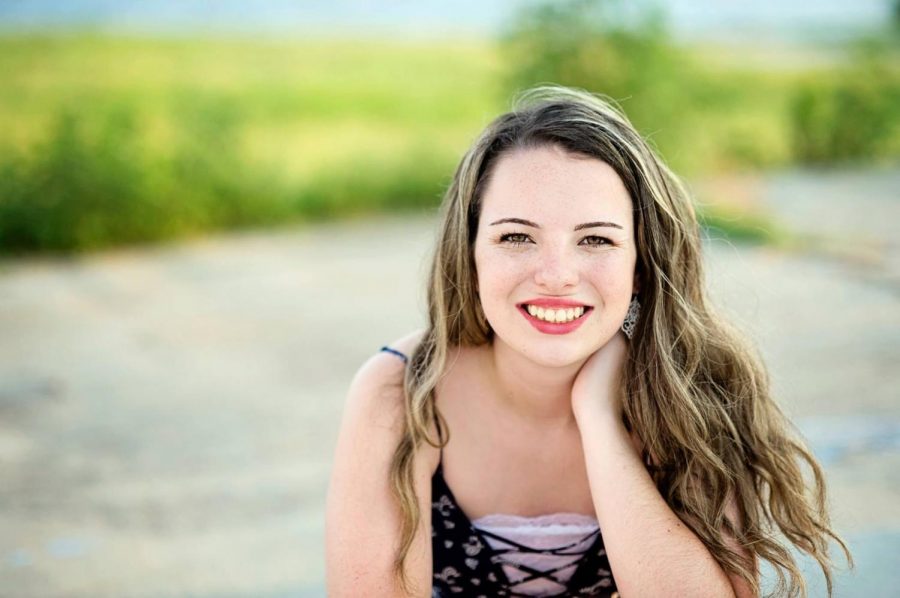 With shaky knees and sweaty palms, Kelsey Hollingsworth got on stage Tuesday morning to deliver her declamation to be voted on by the senior class later that day. After winning the run-off elections on Wednesday, the senior class received the email Friday informing Hollingsworth would be giving the speech.
"I was super excited. I texted my mom and Madi to tell them the news after reading the message like seven times just trying to remember if 'Kelsey Hollingsworth' was actually me. Then my Snapchat and texts started blowing up with congratulations and I almost started crying in the middle of the electronics from the joy. I'm super proud to represent our class at graduation," she said.
Hollingsworth hails from Ocean Springs, where she previously attended Ocean Springs High School. Kelsey says she never really felt at home at Ocean Springs but has since found her people at MSMS.
"My favorite thing about MSMS is the people that I have met here, I never felt at home and moving to MSMS I found a group of people that I know will never let me down."
Kelsey is an avid listener of Panic! at the Disco; she recently attended one of the Pray for Wicked tour concerts in New Orleans.
"For Christmas, my parents gave me four tickets to go see my favorite band: Panic! At the Disco. Three of my best friends, Alex Baumann, August Andre and Madison Wypyski came down to my house for the weekend and went to the concert with me. It was a great experience because Brendon Urie is such an energetic performer, and it was wonderful to hear all of my favorite music and share the memories with some of my closest friends" beamed Hollingsworth.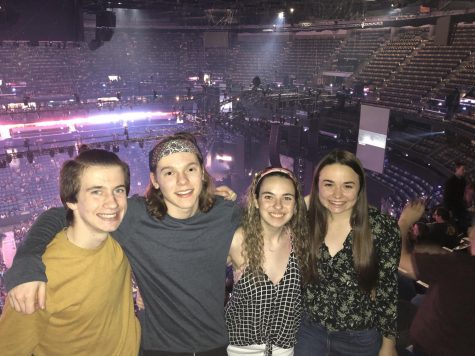 Hollingsworth plans to go to Ole Miss and major in math and French with hopes of one day making it to law school and becoming a criminal prosecutor. She's a member of this year's mock trial team.
"Mock Trial has been one of my favorite things about MSMS. It's the last year for it, and state is this weekend!"
Hollingsworth is also involved in other extracurriculars including yearbook, where she serves as chief editor, and math outreach. In math outreach, she has worked heavily with Mrs. Zarandona to help prep Math Superstars, the STEM carnival in Hattiesburg and the upcoming math tournament.
Hollingsworth says her favorite class at MSMS has been Logic and Game taught by Mrs. Z. She says she loves logic because she gets to play board games and learn the math behind them.
"It combines two of my favorite things: math and games," Hollingsworth said.
Hollingsworth says her favorite things about MSMS are the traditions MSMS students participate in through the city of Columbus, such as the Tennessee Williams festival, Wassail Fest and Tales from the Crypt.
Hollingsworth's peers speak very highly of her.
"She's a great friend, very loyal and crazy. I'd die for her," Caleb Colley said.
"In what truly is a short span of time, Kelsey has gone from the friend I was living with while a student at MSMS to my best friend. She's funny, she's smart, but above all she's loyal. Despite her tendency to leave a large pile of clothing/papers/Apple Watch chargers in the middle of our usually clean room (a pile I have lovingly dubbed Kelsey Island) and her desire to sleep with all the lights on, I could not image senior year without my best friend," said roommate and best friend Madison Wypyski.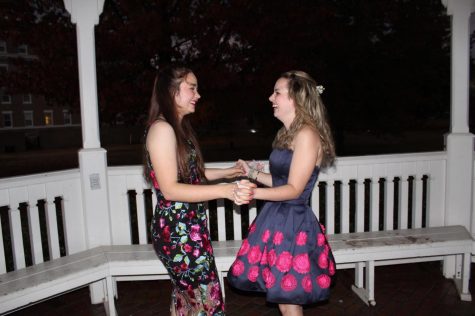 Hollingsworth says if she could go back and change one thing about MSMS she would "remember to enjoy every moment, especially the little things."