National Merit Finalists Announced
Earlier this month, Administrative Director Mrs. Kelly Brown announced 13 National Merit Finalists from MSMS, selected from 16,000 Semifinalists across the U.S.
The National Merit Scholarship program is a non-profit organization that selects less than one percent of U.S. high school juniors across the state to become finalists and to be awarded scholarship money. To advance from semifinalists to finalists, qualifiers needed to submit their high school academic record, write an essay, be recommended by high school officials, and earn scores on the SAT that confirm the students' performances on the qualifying test in October.
This year, the following students were selected: Samantha Anderson, Cade Burton, Connor Chitmon, Lori Feng, Victoria Gong, Ellie Hinton, Lane Hughes, Maria Kaltchenko, Jacob Lee, Timothy Lewis, Michelle Luo, Kaelon McNeece and Hamilton Wan.
"It feels amazing to become a National Merit Finalist. To me, becoming a Finalist isn't about any sort of recognition, it is more so for the awards associated with putting the hard work in required to do well academically," McNeece said.
To be named National Merit Finalist is a great achievement, especially for college applications. "One benefit of becoming a Finalist is having a distinguished title that gives a good first impression about your abilities as a student," McNeece continued.
The potential for scholarship money is one of the biggest motivations for students to score well on the exam and strive to advance. It can contribute a good amount towards paying for college.
"My long-term goal is to go to medical school to become a pediatrician, so for receiving my undergraduate degree, my main goal has always been to come out with as little debt as possible. As such, I used the title to aid in my college search process, and it helped with the process of paying for college a considerable amount," Hughes said.
In the entire National Merit Scholar process, so far, there have been difficulties along the journey. For some, the test gave them trouble. For others, it was the application process.
"The hardest part of this entire process was probably its length overall; there is over a year of time passed between initially taking the PSAT and receiving the Finalist status," Kaltchenko said.
However, through the encouragement of their family, friends, and most importantly, themselves, these students have worked hard and attained the title of National Merit Finalist. The next step, beginning in March and ending in mid-June, is the last round of the program, selecting 7,500 finalists to become National Merit Scholars.
Hang on for a minute...we're trying to find some more stories you might like.
About the Writer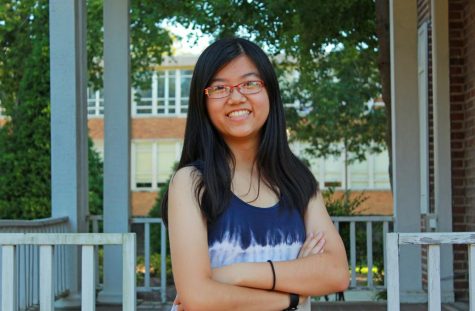 Rachel Zheng, Web Design/Layout Editor
Rachel Zheng, the Web Design and Layout Editor for The Vision, is from Madison, MS. She is currently a senior at MSMS. When she isn't in her classes, Zheng...