Zodiac Signs: Mardi Gras
Mardi Gras may be on March 5th, but it's always Mardi Gras somewhere. With Beads, King Cakes and ruckus, what do the Signs do during Mardi Gras Season?
The planet Mercury reaches greatest eastern elongation of 18.1 degrees from the Sun on February 27th. This is the best time to view Mercury since it will be at its highest point above the horizon in the evening sky. Look for the planet low in the western sky just after sunset.
Aquarius
January 20 – February 18: they enjoy being around intoxicated people, though they aren't big drinkers. Where else would they go, then, besides New Orleans, where they could spend the day building Habitat for Humanity houses for hurricane victims.
Pisces
February 19 – March 20: they love a party and everything that goes with it.
Aries
March 21 – April 19: They love a party, but they love a challenge even more. If Mardi Gras beads are getting handed or tossed out, this horoscope sign will go to great lengths to get them.  
Taurus
April 20 – May 20: They love getting their hands dirty and decorating, so putting together parade floats for the big day would give them a thrill.
Gemini
May 21 – June 20: They are going to be where the biggest party is this Fat Tuesday. As long as there are plenty of people to chat with.
Cancer
June 21 – July 22: They spend the day slaving away in the kitchen, baking little plastic babies into cakes, king cake, for lucky revelers to find.
Leo
July 23 – August 22:  they eat all of the king cakes in the hopes of earning the title of King or Queen of Mardi Gras.
Virgo
August 23 – September 22:  They want to get involved in the parade route, but they want to run the show not just be in it.
Libra
September 23 – October 22: they are the gracious hosts and hostesses of a Mardi Gras bash.
Scorpio
October 23 – November 21: they love mystery and dressing up, so they go to masquerade balls on Mardi Gras
Sagittarius
November 22 – December 21:  Instead of going to New Orleans for Mardi Gras, they tend to their celebration be a little farther. Maybe a different country or going to an island
Capricorn
December 22 – January 19: they generally have a hard time loosening up, so Mardi Gras isn't exactly their cup of tea.
Hang on for a minute...we're trying to find some more stories you might like.
About the Writer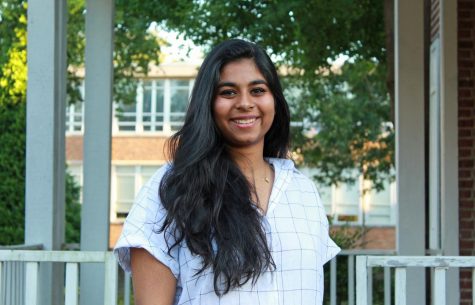 Bryonie Mandal, Entertainment Editor
Bryonie Mandal is from Starkville, MS and is currently a senior here at MSMS, serving as this year's Entertainment Editor. She enjoys playing volleyball,...