Meet Ezra "E-Mac" McWilliams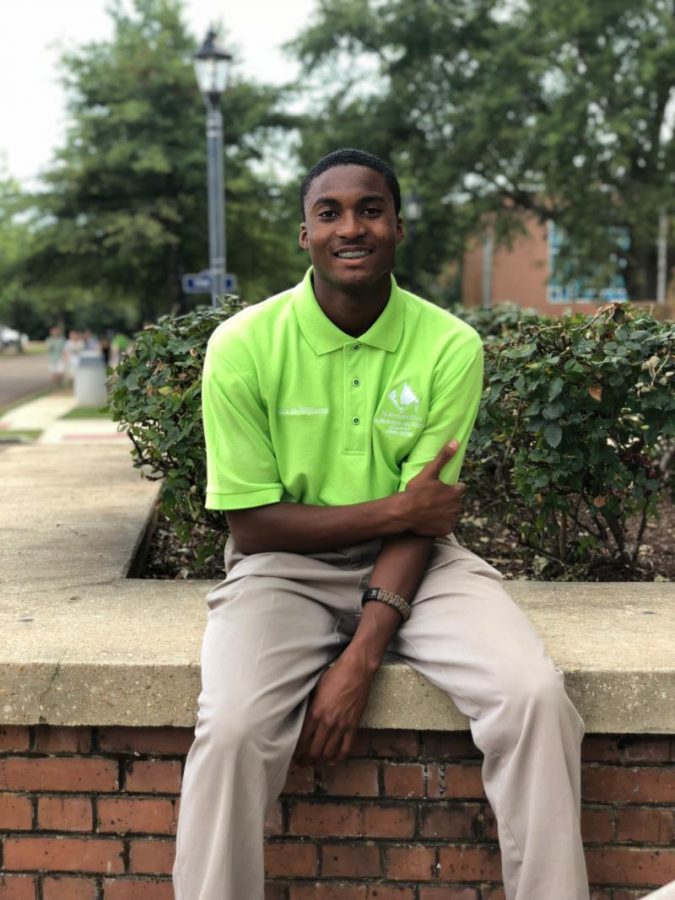 Tyler Branch, Staff Writer / Social Media Assistant
February 18, 2019
On any given day, one could find senior Ezra McWilliams dribbling a basketball at Stark or lounging in the library studying. Emissary McWilliams grew up Ruleville, Mississippi, and there he attended the Ruleville Central High School before coming to the Mississippi School for Mathematics and Science. Like most, McWilliams came to MSMS because he wanted to give himself a better education, but his decision was also influenced by encouragement from family and friends.
"I came to MSMS mostly because my teachers and friends saw the innate potential in myself. Most importantly, my family encouraged me to try and put my best foot forward," McWilliams explained.
Before coming to MSMS, McWilliams was a member of the marching band, tennis team, and the Sunflower County Freedom Project. "Sunflower County Freedom Project is an afterschool program to help improve students' reading and math skills. In a way, the SCFP was like a 'pre-MSMS,'"  McWilliams said.
Here at MSMS, McWilliams smoothly transitioned into Blue Notes and the tennis team. McWilliams is also a member of Mu Alpha Theta and the president of two clubs, Blu Knights and Black Student Alliance. When he isn't in Mrs. Z's room asking statistics questions or completing homework in the library, you can find him bouncing off the walls. McWilliams enjoys playing basketball in Stark and stepping.  McWilliams is a ball of energy, but he knows how to chill out. "I also like to read the world news every once in a while. Oh, and there's always time for a nap." He also likes to spend his time volunteering and giving back. He mentors young children at the Lowndes County Boys and Girls Club helps feed the homeless with Project Powerful and volunteers with Contact Helpline.
After graduating from MSMS, McWilliams plans to attend college and get certified to become a Statistician. "I'm fascinated with numbers. I like numbers and where they originate. I always wanted to know how to explain them, like a sports analyst."
McWilliams is an Emissary, and it is most definitely because of his fun and friendly spirit. He is a stranger to no one. Also, he isn't just known as Ezra; he has a few nicknames given friends and family. "Most people call me E-Mac, Ezzy, or EZ-E."
"Ezra is a great person who is always around when you need him. He's smart and funny; he's one of the many people at MSMS that stick out. Ezra puts himself out there, and I think that's a great skill to have. He's authentically himself, and I love that about him," said senior Kerrigan Clark.
McWilliams gives this advice to the current juniors: "Rest is at the end, not the middle. You may want to quit, but you cannot give up. There will be times you will fail. It happens to everybody. Disappointment, failure, and pain are all temporary. Be unwavering through all trials and tribulation."
"
"Rest is at the end, not the middle. You may want to quit, but you cannot give up.""
— Ezra McWilliams
Hang on for a minute...we're trying to find some more stories you might like.