Students Make Their Way to Mississippi State for a Unique Research Program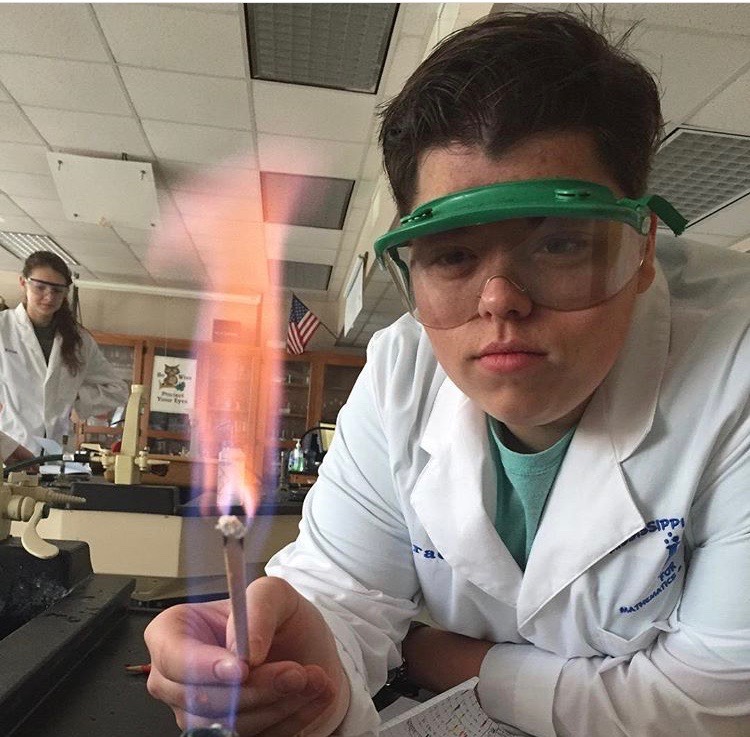 Although most students at MSMS conduct lab experiments in Hooper, 17 students make their way to a more professional laboratory setting at Mississippi State University to engage in a unique learning experience through the MSMS/MSU research program.
The MSMS/MSU research internship program is an opportunity for both junior and seniors interested in developing real research experience beyond the high school level with professional scientists willing to share their work experience. To help spread the word, the mandatory MSMS101 class on October 31, 2018, served as a junior interest meeting led by research coordinator and chemistry teacher Dr. Morgan. This helped prepare excited juniors for the lengthy process ahead months in advance.
Interested students then took the next steps by requesting a mentor, finding space in their schedules and finishing an online CITI Training. Students are provided with links to possible mentors in the science, mathematics, engineering, computer science, psychology sociology, and anthropology fields, but the rest is up to the student. Based on the students' interests, they select three to four MSU professors in their preferred field.
"The training was a little tedious," said junior Linda Arnoldus. "But research has been by far the best opportunity MSMS has given me."
Junior Ryley Fallon shared the same optimism. "I started research because I realized how unique the opportunity was to MSMS. I also thought that research would be a perfect opportunity to fully immerse myself in the topics that I love to learn about and gain experience in a professional setting."
Other students, such as junior Auriel Quiroz, were intrigued by the ½ Carnegie unit of credit from MSMS by completing at least 70 hours of research.
"The credit was very tempting," Quiroz laughed. "I want to do some sort of science in the future, but I am not too sure which type. So my main goal is to go in try some topics out in action and see which one I really enjoy."
In the end, 17 MSMS students took advantage of this opportunity and headed out to orientation January 31, 2019, at Mississippi State University, where they attended a mandatory tutorial about lab-safety and handling of toxic chemicals and met with their assigned mentors.
The following week, students began their first day of many on the campus of MSU learning more about their chosen field.
"Being that science has a wide range of specialties and topics, I believe that it's best to stick my foot in first to test the waters," said Junior Tiwaniya Tyler, who wanted a more tangible idea in regard to her career.
"
"We are researching traumatic effects on the brain during car crashes through (coarse-grained) molecular dynamics and simulations on the lipid bilayer.""
— Tiwaniya Tyler
A typical day for each student may be different. Some students work with graduate students, while others work with professors. Some students have already started working on complex, hands-on experiments.
"On Tuesdays, as of now, my graduate student works with me to learn the fundamentals of the research project, such as identifying organic structures and knowing how a mass spectrometer operates. I also practice calculating the percent error of a data set collected for a substance from the mass spectrometer," said Fallon, who is researching analytical chemistry and application of ionic liquids. "On Thursdays, I sit in on the group meetings. In these meetings, a presentation is given by a member of the group pertaining to the research focus. Then, each member gives an update on their progress."
Other students, such as junior Violet Jira, are completely new to the field and need more background knowledge before engaging in hands-on activities.
"Since I know nothing about agricultural engineering, I've spent most of my time with Dr. Bora reading and analyzing text to familiarize myself as much as possible with the field of study, before we go into the field and perform experiments," Jira said. Though she has only been to research twice, she's confident she will be ready to take more responsibilities once she is ready to immerse herself in fieldwork.
Through each of their respective projects, students will provide a valuable learning experience for future endeavors, whether it be to help their future careers, college applications or on a much larger scale.
"Overall, the MSU-MSMS research program is one of the best things to happen to me since coming to MSMS," said Tyler. "I utterly enjoy participating in something bigger than myself and affects the future of medical expenditures and lives of millions of others."
In the future, research students will also complete a literary review paper, a semester report and a research poster they will present at the MSMS Research Symposium May 9, 2019, and exhibit in the halls of Hooper.
About the Writer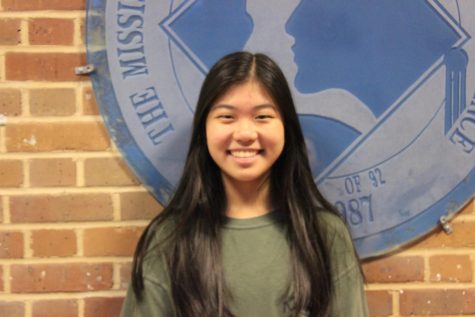 Catherine Li, Student Life Editor
Catherine Li is the Student Life Editor for The Vision. She lives in Starkville, MS, and is currently a junior here at MSMS. She is a member of the Senate,...