Students Celebrate Indian Culture at Annual Festival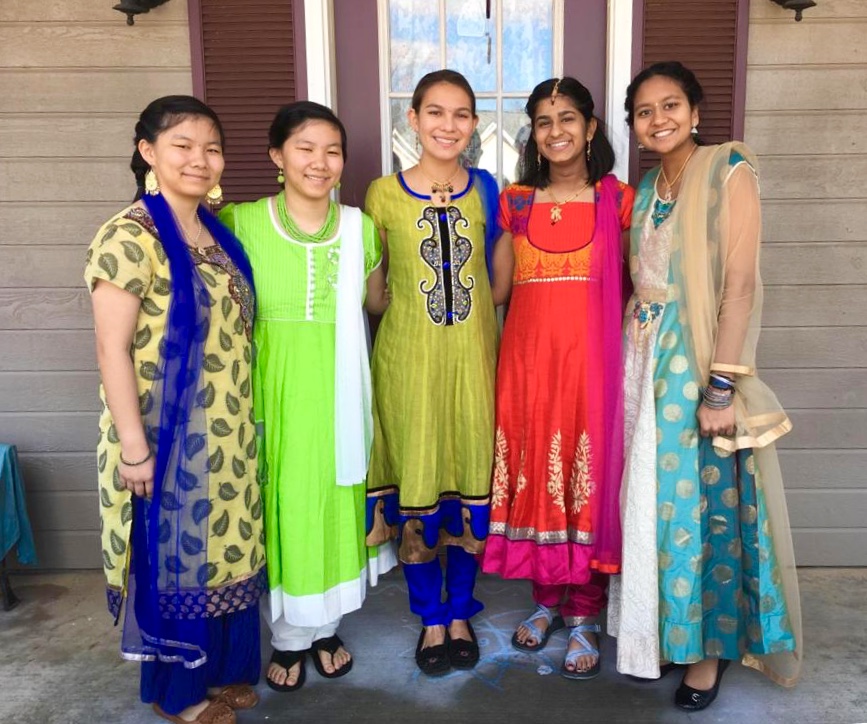 Coming to MSMS, students often engage in opportunities that allow them to experience diverse cultures, whether it is by attending informal Chinese lessons, participating in Interfaith Dialogue summits or arguing over the pronunciation of 'orange' in different languages over dinner. Perhaps the best representation of MSMS's cultural diversity is outside of the class, or, in this case, through the Makara Sankranti festival dance.
On Sunday, Jan. 27, five MSMS students—Likhitha Polepalli, Sarena Patel, River Gordon, Catherine Boltz and Caroline Boltz—participated in an Indian harvest festival known as Makara Sankranti at the Northwest Rankin High School Performing Arts Building in Flowood.
"
By spending the weekend with Likhitha, I think I gained a more involved experience of her culture."
— Caroline Boltz
Makara Sankranti, otherwise referred to as just Sankranti or Pongal in the Indian state Andhra Pradesh, marks the end of the winter season and the shift of the sun into ever-lengthening days and can be viewed as a cultural or religious holiday. It is celebrated in most Indian states to spread joy for a bountiful harvest season. Because it is a solar event, or dependent on the Solar Calendar, the official date remains constant most years. This year, Makara Sankranti landed on Jan. 15, but is typically on Jan. 14.
Polepalli grew up surrounded by rich Indian traditions, but Makara Sankranti in particular holds a special significance for her. The day she was born happened to be the day of the festival that year, and she hopes to pass the tradition on to younger generations.
"It is my job to take part in these festivals and bring more awareness to them," Polepalli said. "Also, as one of the older kids in the community, I have been participating for years and must continue to do so to make sure the younger kids join in."
Although Polepalli typically invites her sister or her friends back home to dance with her, she decided to try something new this year. She asked four of her MSMS friends to put together and perform a dance at the ceremony.
"I wanted to bring my MSMS friends [to the festival] as they have never been, and I wanted to show them an important part of me," Polepalli said. "I especially wanted to blend the two sides of myself: my school side and my religious side. It is extremely important for me to bring these two together in harmony because I was born in America but raised with traditional Indian values and customs."
When Polepalli asked her friends to participate, most of them weren't thrilled at first, but it ended up being a positive experience for them.
"I was kind of hesitant because I am pretty shy, and dancing in front of a bunch of people is the last thing I want to do," Catherine said. "But I thought, why not? It would be fun to experience her culture."
"
Often times, we talk about our different religions, so it was fun to experience what she had always talked about in person."
— River Gorden
"I was hesitant at first because I'm not a good dancer, but I thought I'd try it and do it because Likhitha is a friend," Caroline said. "I actually liked it a lot more than I thought I would, and I think I came out a little better at dancing."
"I originally was not going to do the dance, but Likhitha asked in front of my parents and guilt tripped me into doing the dance," Patel said. "I say that, but I [have] never tried participating in anything like this before. It was an entirely new experience for me. Even though it was out of my comfort zone, I'm glad I took the initiative and did it."
The girls spent the three weeks leading up to the festival preparing. They had to choose a song, choreograph a dance and pick outfits. The day before the performance, Polepalli introduced Catherine and Caroline to her temple to explain to them some parts of her religion and culture, allowing them to further understand the purpose of this festival.
The day of the festival consisted of trying spicy foods, meeting Polepalli's friends and family and the performances. Even though Gordon and Patel have prior knowledge of the culture, everyone took the opportunity to learn more about Indian traditions.
"I got to learn more about my roommate's culture," Gordon said. "Often times, we talk about our different religions, so it was fun to experience what she had always talked about in person."
"Coming to MSMS, I have learned a lot more in-depth things [about other cultures], but by spending the weekend with Likhitha, I think I gained a more involved experience of her culture," Caroline said. "It made me realize how we're all living in the same country, but Likhitha's family still carries their traditions with them."
In March, Polepalli and her family will celebrate Holi, the spring festival of colors, at the Hindu Temple of Mississippi.
About the Contributors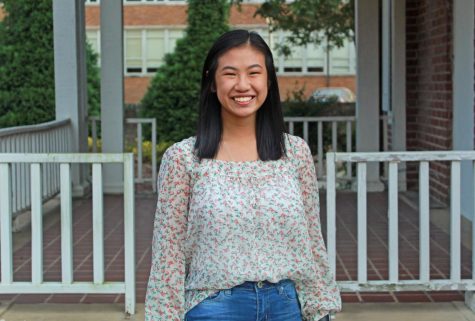 Gina Nguyen, Editor-in-Chief
Gina Nguyen, this year's Editor-in-Chief, is from d'Iberville, MS. Nguyen previously served as the Photography Editor. She is a member of the MSMS Graduating...