Zodiac Signs: What's to Come in 2019
As the first month of the new year comes to an end, let's see what the new year will bring for them…
~ A Lunar Eclipse on January 21 in Leo will help you connect to your heart and your deepest emotional needs when it comes to the love you give and the love you get. The Moon will be located on the opposite side of the Earth as the Sun and its face will be will be fully illuminated. This phase occurs at 05:16 UTC. This full moon was known by early Native American tribes as the Full Wolf Moon because this was the time of year when hungry wolf packs howled outside their camps. This moon has also been know as the Old Moon and the Moon After Yule. This is also the first of three supermoons for 2019. The Moon will be at its closest approach to the Earth and may look slightly larger and brighter than usual. ~
Aquarius
January 20 – February 18: You are ambitious and in 2019 your dreams will start to come true.
Pisces
February 19 – March 20:  Your true self will show admirable intelligence, and people will take you as a sharp cookie.
Aries
March 21 – April 19: 2019 is going to be full of ups and downs, leaving you with varied and mixed results throughout the year.
Taurus
April 20 – May 20:  You are ready to challenge yourself in 2019. Push yourself hard.
Gemini
May 21 – June 20: This year will be very crucial and significant for all the Gemini people. Your hard work will finally pay off this year.
Cancer
June 21 – July 22: 2019 will be full of beautiful progression in all parts of your life.
Leo
July 23 – August 22: 2019 will be an optimistic and a zealous year, as you will be filled with confidence and enthusiasm which will reflect on your everyday execution of work.
Virgo
August 23 – September 22: 2019 will be the year you'll start to feel lost and question everything about yourself.
Libra
September 23 – October 22:  You will seek out knowledge and skills, despite all the obstacles
Scorpio
October 23 – November 21: Your wildest dreams may come true.
Sagittarius
November 22 – December 21: Strive for success and if you don't give up, you might get it faster then you think.
Capricorn
December 22 – January 19: You will come off with flying colors as you will witness a positive transformation

Loading ...
Hang on for a minute...we're trying to find some more stories you might like.
About the Writer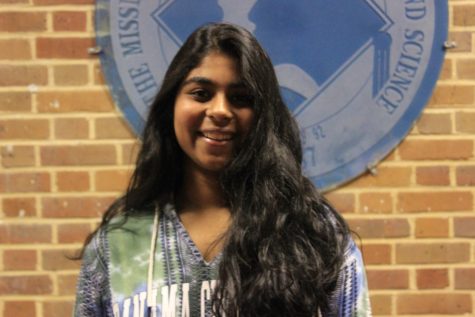 Bryonie Mandal, Entertainment Editor
Bryonie Mandal is from Starkville, MS and is currently a senior here at MSMS, serving as this year's Entertainment Editor. She enjoys playing volleyball,...