Jessikah Morton: Writer, Actor, Volunteer
Jessikah Morton rolls over in her bed to look at her phone to check and do streaks on Snapchat each morning.  She then walks to her bathroom and begins her morning routine.
Morton, 17, was born in Southaven, MS, and lived in Horn Lake for 9 years, moving to Ruleville afterward.  Morton was raised by her mother alongside her sister and two dogs. Her home school is East Side High School, but she found that it was not challenging her enough so she applied to the Mississippi School for Mathematics and Science.  Most of the time, you can see Morton in the library hitting the books or in Voices in Harmony practice singing her heart out. Other clubs that Morton participate in include, Spirit Club, Choral Performance, Blu Diamondz, Film Club, Black Student Alliance, and Wags and Whiskers.  
At her old school, Morton participated in Sunflower County Freedom Project, which is a nonprofit organization that is reared in helping less fortunate children prepare for college.  This influenced her love for volunteering, acting and writing. She also learned Spanish while attending the project. At MSMS Morton decided to continue her love for service by volunteering at the local Boys' and Girls' club where she tutors children and mentors them.  "I love helping my mentee, it just brings me joy. She always has this big smile on her face when I walk in the door which makes coming all the more worthwhile."
This past summer, Morton also took up writing at the Phillips Exeter Academy Summer Program in Exeter, New Hampshire, where she was surrounded by kids from all over the world who came to take rigorous courses.  Jessikah took Dramatic Performance, Creative Writing, and Neuropsychology. Since being exposed to such challenging courses at her summer program, Morton decided to take up Emma Richardson's Creative Writing I class here at MSMS.  The creative writing class here at MSMS is a year-long class where students are taught how to peer review each other's work to become better writers. Students also have the opportunity to get their works published in the school's literary magazine, "Southern Voices."  
After MSMS, Morton plans on studying political science and law to eventually become a lawyer and one day have her shot at becoming president.  Her love for political science began when Donald Trump was elected. "As an African-American woman in America, I feel it is my duty to return rightful justice in the White House.  I just wanna change the world," says Morton.
Jessikah has faced many hardships. Both of her parents suffer from PTSD after having served in the army for many years.  She sometimes has trouble interacting with her parents because she never knows what might trigger them. The reason she took her neuropsychology class, was to sympathize with her parents and other soldiers who are suffering from PTSD.
Jessikah has had the support of her loyal friends for the past year and a half.  Her roommate, Sophia Garcia, has supported her since the fourth grade by being there for her in the hard and easy times.  Through the mastering chemistry late nights and the calculus early mornings, "Jessikahismybestfriendinthewholewideworld.com" says Garcia.  
Hang on for a minute...we're trying to find some more stories you might like.
About the Contributors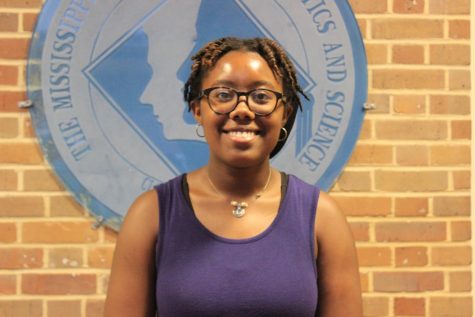 Kerrigan Clark, Assistant Web Design Editor
Kerrigan Clark is a senior who works as an assistant editor for web design and is one of the social media assistants here at The Vision. She enjoys reading...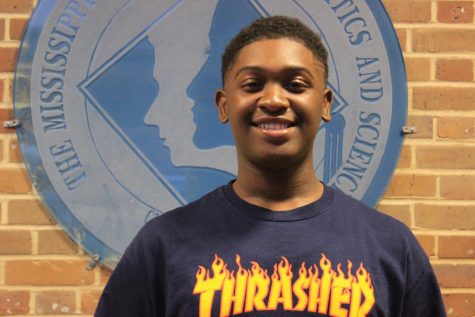 Tyler Branch, Social Media Assistant
Tyler Branch is a senior who is a part of The Vision. He enjoys hanging out with family and friends and showing goats in the 4-H. He is also a part of...