Arin Kelly: Scoring and Achieving Goals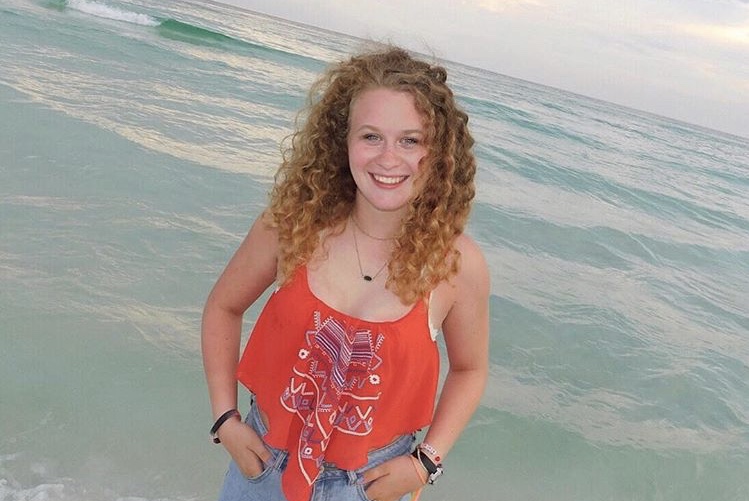 With her outgoing and lively spirit, senior Arin Kelly is hard to miss in the classroom and on the soccer field. Whether she is telling a joke in the student lounge, shouting encouragements to her teammates, or performing a skit with her Dramatic Performance class, her laugh and smile spreads to everyone who sees her. On top of her busy schedule and various college essays, Kelly is the co-president of the Yearbook Club and an active member in Film Club and Wags and Whiskers. Despite this, Kelly always finds time to lace up her cleats and head to the soccer field in the heat or rain.
Kelly started playing soccer in elementary school long before she joined her soccer sisters here at MSMS. Hailing from Cleveland, Mississippi, she attended Cleveland High School where she first tried out for the soccer team in seventh grade.
"The first time I tried out for a high school soccer team, I broke my ankle," said Kelly, laughing fondly as she recalls this memory. "Funny story: I was walking back from lines of warm-ups. We did a jog there and walk back, and on the walk back, I somehow twisted my ankle and fractured the growth plate before try-outs even started. So, I didn't make the team seventh grade, but then I started playing eighth grade until now."
Though her soccer journey had some challenges along the way, Kelly is glad she was able to overcome those obstacles and continue her passion for soccer on the MSMS Blue Waves soccer team. Having played almost every position, Kelly is a valuable player who is willing to contribute to the game in any way she can.
"I've played every position except goalie and sweeper. I enjoyed playing outside midfield and left and right back, but my main position is forward, left or right," Kelly said.
Whether she is closing in on her opponents from the left or the right, forward suits Kelly's aggressive nature on the field as she's not afraid to challenge the ball and take the shot with evidence from her impressive hat-trick in which she scored three consecutive goals in the same game without being interrupted by any other goals. On top of this, Kelly had an impressive number of assists and seven goals last season as a junior.
"One of the best memories I had was when I made a hat trick one night," Kelly said, "but, all in all, my best memory is with my soccer family."
Kelly reminisces her last game against South Pontotoc in the first round of playoffs where the Blue Waves lost 4-1.
"The last game was my best memory because we knew it was our last game, so we played our hardest. Even though we lost, and we were sad on the way back, we were all hanging out at Wendy's, talking and laughing about the season and our best memories," Kelly said, "we were sad that it was our last over, but we made the most out of it. It was a great night."
Kelly emphasizes the importance of soccer not just because of the tight-knit family it gave her, but because it also put her on a schedule and positively impacted her academic life.
For future juniors who are thinking about trying out for soccer, Kelly leaves them with this: "Give soccer a shot, even if you've never played before. Soccer shows you important skills you'll be able to use later in life like communication and teamwork, but more importantly, it gives you a family you can always depend on."
About the Contributor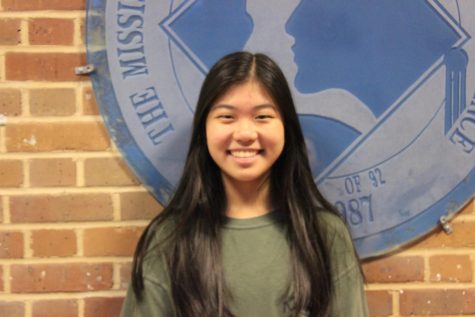 Catherine Li, Student Life Editor
Catherine Li is the Student Life Editor for The Vision. She lives in Starkville, MS, and is currently a junior here at MSMS. She is a member of the Senate,...