"Science Fair" Movie Gives Insider Look into ISEF Competition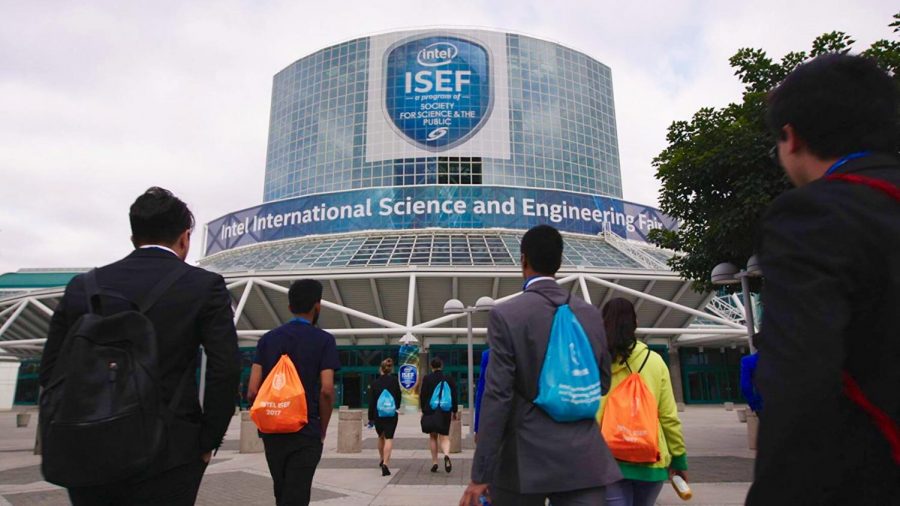 In support of National Geographic's month for Outreach for High School Science Research and Education, MSMS showed "Science Fair" to students last Wednesday, Nov. 7, to encourage them to participate in their local competitions.
During the 2016-2017 school year, National Geographic filmed the documentary that follows nine high school students from disparate backgrounds on their journey to the competition through their victories, defeats and motivations.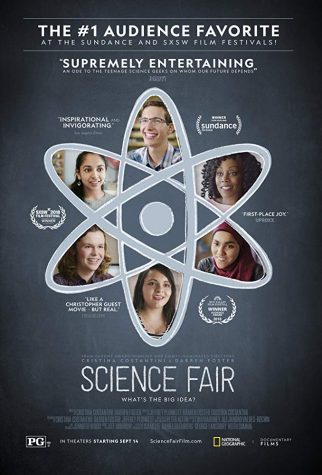 Every year, over 7 million high school students worldwide present original research projects at local science competitions — all with the hope of making it to the world's largest pre-college science competition: the Intel International Science and Engineering Fair (ISEF). Of those students, about 1,700 local, regional, state and national winners are invited to showcase their talent on an international platform and are judged by doctoral level scientists.
This movie represents a year in the life of a science fair student, and a great amount of diversity is represented in it. Dr. Tina Gibson, MSMS's Science Fair Coordinator, believes this movie will open up many students' perspectives of science fair.
"Not all of them place at ISEF. It shows different income levels and different advantages — as shown, [some] students, being in New York, are gonna have a lot more access to different research facilities versus the young lady from Brazil who made use of [what she had]," Gibson said. "It's not just your average geeky kid that's doing it. It's kids who plan, kids who don't plan. Kids who are confident, kids who are not."
"It gave me perspective about how diverse and varied the competition, as well as the ideas, are," Esmond Tsang, who attended the showing, said. "People from extremely disadvantaged countries, groups of friends and someone simply following their passion all found a place with science fair."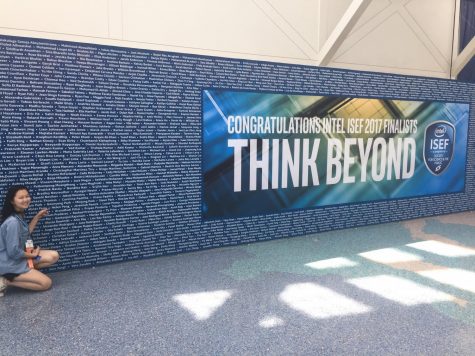 Senior Helen Peng, an ISEF finalist the year this documentary was filmed, was featured in the background of the ISEF movie with MSMS alumni Gary Nguyen and Maggie Ford.  Peng felt that while some aspects were not emphasized enough, it accurately represented the ISEF experience. 
"Based on my own experience, they captured the journey pretty well. They sort of skimmed over how much time and work and experimentation it takes to come up with these projects, which was a little disappointing," Peng said. "I connect with their experiences at ISEF 110%. It truly is such an eye-opening and inspiring experience, and the journey that takes you there is super challenging and stressful but absolutely worth it. It also made me super nostalgic on multiple levels. I made so many life-long friends there."
As a science fair mentor herself, Gibson can relate to some of the mentors shown in the movie. Out of all the things that she has done, mentoring science fair students has been the most rewarding.
"I have students consistently coming back and telling me what they're doing and where they're at. My student that won first prize in gerontology in 2004 is now working for the Society for Science and the Public," Gibson said. "A lot of that is a direct correlation to keeping me motivated."
Gibson adds that those who are curious about science fair, but are afraid they won't do well, should take the leap.
"Do something even if it's basic, and then try something different the next year. You can't lose from it. It's not like you're going to walk away saying, 'I didn't gain anything.' You're gonna figure out how to fail, and failing forward is the best thing you could possibly do because without failure, we don't know where the peaks are. We don't know where the mountains of success are."
Gibson plans to show "Science Fair" again in the near future for those who could not attend.
About the Contributors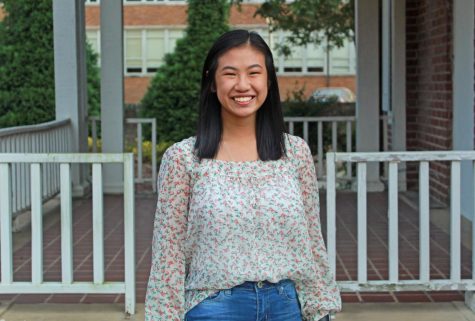 Gina Nguyen, Editor-in-Chief
Gina Nguyen, this year's Editor-in-Chief, is from d'Iberville, MS. Nguyen previously served as the Photography Editor. She is a member of the MSMS Graduating...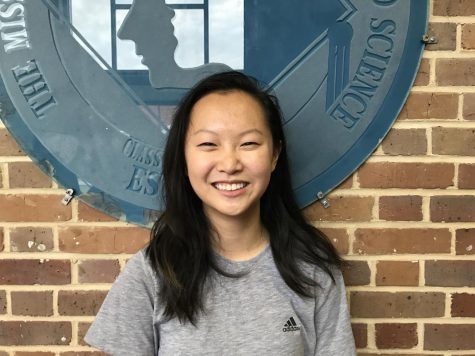 Helen Peng, Editor-in-Chief
Helen Peng, a senior from Starkville, MS, is the Editor-in-Chief for The Vision. In her spare time, Peng eats oranges at the library, draws random people,...