Five Students Announced as Questbridge Match Finalists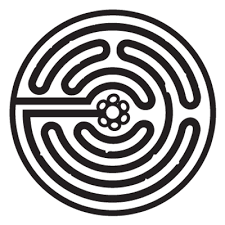 Recently, five MSMS seniors received the news that they had been selected for the Questbridge National College Match. Peter Nguyen, Sophia Pepper, Amber Means, Danial Dimitrov and Kymbria Thomas all found out last month they had been named as Match finalist.
Questbridge is a college and scholarship application that recognizes high-achieving low-income student from across the United States by gaining them admission to top tier colleges across the country.
When applying for the program, the students selected up to twelve schools they could potentially see themselves at for the next four years. If matched to any of the schools they listed, the students will go completely free of cost.
In the event that a student is not matched to any of the schools they listed, they can opt out and participate in Questbridge Regular decision. This allows the students to submit a free application to any of the 40 Questbridge partner schools ranging from prestigious Ivy league schools like Harvard and Yale to small liberal arts schools such as Amherst and Bowdoin to well known research institutions like Caltech and MIT. Additionally, those named as finalist can opt out of the Match if they find a college they would rather apply to through Questbridge Regular Decision.
After deciding Harvey Mudd was the college for her, Means decided to go ahead and opt out of the match, selecting to apply to Harvey Mudd through Questbridge Regular Decision.
Means spoke on her experience with Questbridge.
"I chose to opt out of the match because I went to the Harvey Mudd fly in and I fell in love with the college. Because of scheduling conflicts, I was allowed to fly in a day earlier than the other participants and that gave me time to connect with the admissions directors and the students. I have planned to do Match since last year and when it came time to submit rankings I got extremely emotional and changed last minute. I am very glad to be a finalist through because that still allows me to have the opportunity to do Questbridge Regular Decision. I don't know how this will change my future, but it's given me a multitude of opportunities."
The different finalists shared their reactions after they found out they had become finalist.
"I straight up screamed!" exclaimed Sophia Pepper.
Some of the colleges Pepper listed were Dartmouth, UChicago, Colorado College, Haverford, Swarthmore, Duke, Macalister, Columbia and Vanderbilt.
"It was the day of the earthquake drill. I remember asking to go to the bathroom when I got the email from Questbridge. When I found out I had become a finalist, I just started crying, and then I called my grandma to let her know," Kymbria Thomas said.
"I was actually sitting in the student lounge refreshing the Questbridge login page. When  I found out I slammed my hands down on the couch, jumped and yelled. Then I ran down the hallway to Dr. Benge's room"  Peter Nguyen added.
Nguyen ranked Pomona, Emory and Williams for his top three choices.
"I was very surprised," Dimitrov stated. "For me, money was the big issue because my parents can't pay for college at all, so that is very good for me that I can go to college here now because of Questbridge." Dimitrov listed schools like MIT and Yale and other schools near large cities.
The four students who are applying through the match will find out if they matched with any of the colleges they listed in early December. If they are matched, they must attend the school they were matched with. If they do not match with any of the schools they can still apply through Questbridge Regular Decision.
Hang on for a minute...we're trying to find some more stories you might like.
About the Writer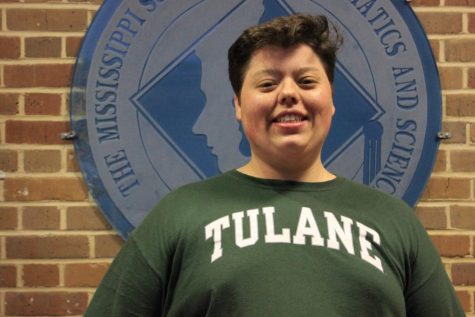 Brady Suttles, News Editor
Brady Suttles, a senior at MSMS hailing from Meridian, MS, is the returning News Editor for The Vision. When he isn't rapidly editing articles and asserting...