Annual Science Carnival Inspires Young Future Scientists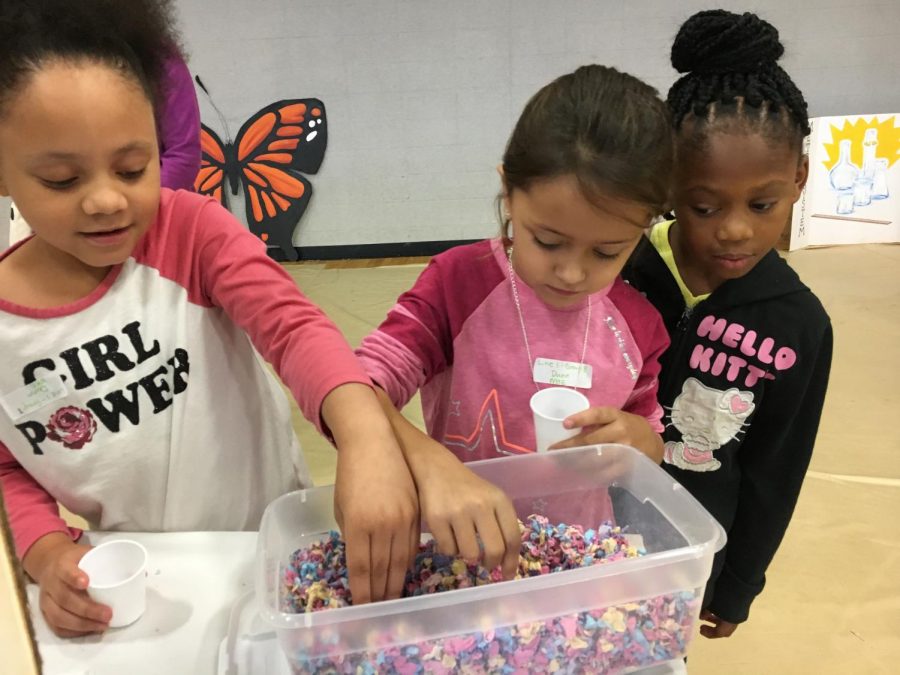 Every year MSMS hosts a science carnival for 2nd and 3rd grade students across Lowndes County. Hundreds of kids flooded into Pohl Gym last Tuesday, October 23, to get a glimpse of new and exciting science concepts. To them it is a reprieve from the usual textbooks, and for all the MSMS students that participated, it is an opportunity to inspire the young minds of kids that could be future MSMS students.
The MSMS Science Carnival is all about instilling the fascination of science at a young age. This outreach is particularly special to the MSMS students who got their start into the fields of math and science in a similar excited manner.
To senior and emissary Sarah Perry, every year doing the carnival is an incredible experience that just keeps getting better.
"I've been a guide every science carnival, and I always love seeing the kids get excited about all the different science topics," Perry said.
Students worked as presenters, greeters and guides, interacting with the children during every moment of the carnival. After being met with their kids by the greeters, the guides led their group of students to the different stations set up by the various teachers of MSMS and staffed by the presenters. The gym was split into four lines with one station in each line. Once the guides heard the blow of the airhorn, they ushered their excited group to the next experiment. Presenters then showed off subjects like microbiology, electricity, camouflage, hydrophilic/hydrophobic properties, water lock, color, inertia, and pet vet. Each station was unique and showed all the kids how science was used in every aspect of life.
"The Science Carnival was so much fun. Working with kids and introducing them to new areas of science was so interesting. Being able to inspire them is an amazing experience that I look forward to next year," explained junior Linda Arnoldus.
To a lot of these inexperienced kids, the science showed was similar to magic. Even if they were simple experiments, the children saw them in a different light. They had never heard an explanation for these seemingly unexplainable events.
Kresha Patel, a junior experiencing her first science carnival, loved interacting with all of the kids and presenting at the electricity station.
"Every group of kids was unique, and it was so much fun to hear and understand each student's individual thought process. The kids got so excited when they saw the mere spark of static electricity and were so eager to learn," Patel said.  
Next year will be MSMS's 25th year to hold the science carnival. Until then, however, MSMS students will be looking forward to going with the traveling science carnival in the spring.
About the Contributors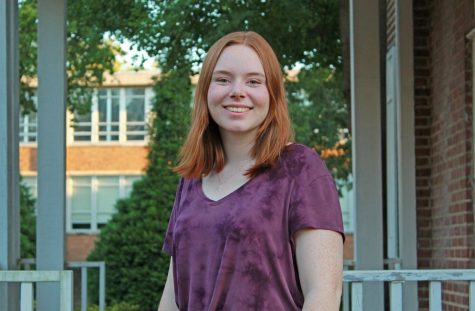 Alden Wiygul, Social Media Editor
Alden Wiygul lives in Columbus, MS. She is the Social Media Editor and hopes to expand The Vision and  reach more people. Most of her time is spent working...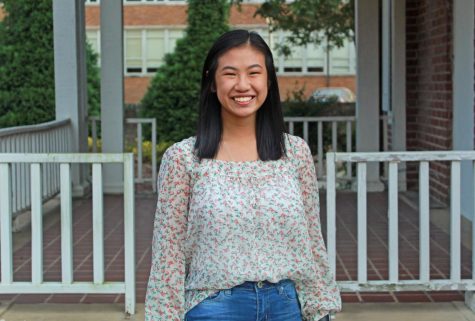 Gina Nguyen, Editor-in-Chief
Gina Nguyen, this year's Editor-in-Chief, is from d'Iberville, MS. Nguyen previously served as the Photography Editor. She is a member of the MSMS Graduating...